"We have suffered things that you cannot even imagine in your worst nightmares"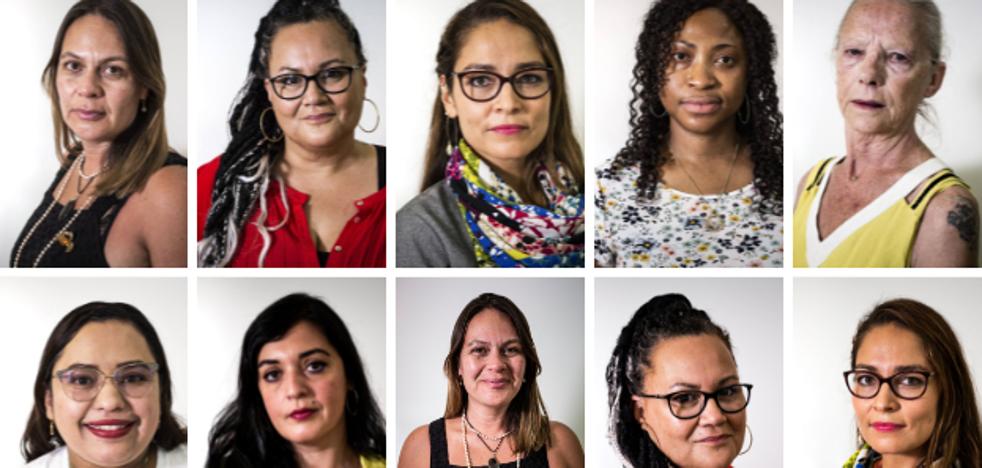 Survivors of sexual exploitation gather in Spain to support the abolitionist law
In a future world, the penalties for contracting sexual services will come home, as fines for running traffic lights or speeding do now. This is how Claudia Quintero, a Colombian survivor and activist for the abolition of prostitution, imagines it. «Let's see what the man says to the woman: nothing happens, for a reason it is the oldest trade in the world, a relief. Or the mother to her son: I'll pay for your studies, I'll take care of this too, don't worry », ironizes Quintero, in the forum 'For the abolition of prostitution in Spain', a meeting of survivors held yesterday in Madrid.
Convened by the Spanish branch of the International Abolitionist School, they presented
survivors from Argentina, New Zealand, France, Mexico, Colombia, Romania, Nigeria, Spain, United States and Ireland, countries where laws to regulate or prohibit prostitution have been discussed and approved in some. Among the attendees there was consensus to support two measures that have focused the Spanish legislative debate. On the one hand, the punishment of clients and, on the other, the persecution of locative third parties (intermediaries who own highway motels, for example).
"These two steps are fundamental and open up a new opportunity for society," says Quintero, head of the Empodérate Foundation. "I know that a law is the only thing that could stop the trafficker," confirms Lydia Osifo Festus, who was brought to Spain by human trafficking networks from Nigeria, where she was prostituted. She is now a member of the association Las Poderosas, against gender violence.
To support the ban theses, survivor Ally-Marie Diamond, founder of the organization against child sexual exploitation Wahine Toa Rising, points to New Zealand: "Now that prostitution is legal in my country, there have never been so many children who they fall into prostitution with levels of violence that have never been seen. So much pain and so much suffering had never been known."
"New Zealand is sold to us as the best for sex workers. But sex is not a product," says Amelia Tiganus, a survivor of "more than 40 brothels" in Spain for five years and a member of the Abolitionist Movement of the Basque Country (EHMA). «You cannot speak of freedom when there is inequality. That some politicians turn submission into consent is shameful. It is time to punish those who destroy women's lives."
nothing under control

"In my room there was an emergency button," Diamond recalls. "But when you squeezed it no one came. Control is with the pimp. The majority of women who enter do so by coercion, either from poverty or domestic violence. They tell us that this is our place, that we do not deserve more».
"Trafficked women come from poverty," supports Alika Kinan, a survivor who now runs a foundation that bears her name, in Argentina. "What choice do we have when a man with pockets full of money is in charge and we have bellies full of hunger?"
The intention of raising their voices in Madrid, the survivors agree, is to support the Spanish abolitionist positions. "We have suffered things that you cannot even imagine in your worst nightmares," says Karola de la Cuesta, founder of the Open Wings organization against trafficking in women. She herself was transferred from Mexico to the United States and subjected to labor and sexual exploitation. «We must fight for a law that punishes. That he seek the truth, justice, reparation for the victims and prevention for the next generations."
In France, says Rosen Hicher, survivor and author of the book 'Testimony of a prostitute', «prostitution is not prohibited and nothing prevents it from being practiced, but the law does provide the tools for women to go out without criminalizing them. It also penalizes clients and condemns pimps."
In Argentina, warns Kinan, the law had, despite its good will, a perverse effect for several years: "There was a wave of untimely closures of brothels, and the rescued women were left out in the open." A solution that appears in the forum is the confiscation of the properties of those who now hold the locative third party. "That money belongs to prostituted women, and it should be seized and distributed," says Kinan.