"We have discovered new limits of stupidity never before explored"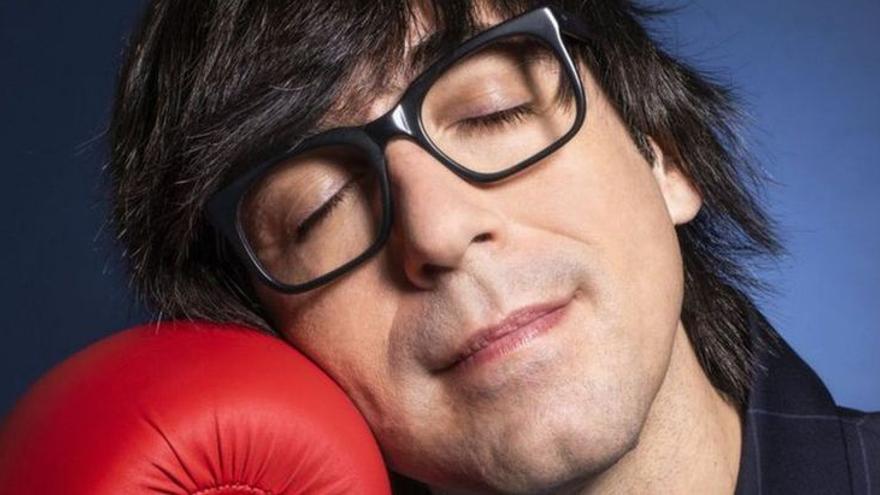 "Nobody is happy with what they got: nobody is happy with how they look, nobody is happy with their age… When we're little we want to be older and when we're older we want to look younger. It is so". Luis Piedrahita makes this reflection via e-mail in a telematic interview that he grants in his busy schedule. This week starts tour by Galicia from Vigo of the show It's my word against mine. In the Olívica city, he will perform tomorrow the 14th (starting at nine in the evening) as well as on Saturday the 15th, starting at eight in the afternoon. It will be at the Afundación Theater. They will be followed by Pontevedra (day 21); Santiago (22), Ourense (January 23); Lugo (28th) and Ferrol (January 29).
–What do you miss about Galicia and what not?
–I miss the smell of the sea and the sound of the seagulls. I don't miss seagull poop at all.
-In its Show, from what I have read, deals with the reasons why nobody is happy with what they have received. What are you happy with in your life?
-I am very happy with my "pelaso", like a beaver, and with my enormous physical strength, like an earthworm. And I'm not happy with my eyesight, especially when reading or looking at my mobile.
– Do you think that the pandemic has changed us in something for the better?
We have gotten worse. We have realized the wonderful things that we can achieve together but we have also discovered new limits of stupidity never explored before.
"At a time when everyone wants to show themselves better, a much more vulnerable generation appears"
Are the words we direct against ourselves or those of outsiders worse?
–Unfortunately, toxic discourse exists in both forums, internally and externally. There is no one better than another and both are the worst. However, when it is the body itself that is attacked, as happens with autoimmune diseases, we are facing a really serious problem. This is well known to doctors, immunologists or anyone who has had problems with self-esteem. Self-esteem is the immune system of our mental health. You have to watch it and enhance it as much as possible.
-They talk about tenderness in this show, why do you have to rescue it on stage?
– I miss tenderness. At a time when everyone wants to appear a little better than they are – more handsome, stronger or happier – a much more vulnerable generation inevitably appears. This happens because, sooner or later, you realize that you are not as handsome, as strong or as happy as you thought. Then unexpected vulnerabilities arise, disappointments appear and discomforts spread that can only be cured with tenderness. Also, in my opinion, tenderness is a great ingredient for humor. The great Galician comedians knew it: Mr. Álvaro Cunqueiro, Wenceslao, Castelao, Camba… and now Carlos Blanco, Touriñán, Quico Cadaval, Miguel Lago… We all know it here. In Galicia, tenderness and veal have a galactic and therapeutic quality.
–To what extent is it difficult or impossible not to repeat yourself in monologues? What are you looking for with this job?
-It's hard to beat each year. It's getting harder and harder for me. This monologue that I bring to Galicia awakens mixed feelings in me. I like very much. Very much. Without a doubt, it is the best I have done so far. And I don't say it alone, my mother says it too. It's a really good show. And that has a problem: it's so good, I don't know how I'm going to get over it. Don't laugh because that worries me a lot. It terrifies me to think that one day I will have to sit down and write something better than "It's my word against mine." But let's not think about that now. That time will come. Right now the best thing is to sit down and enjoy it.