"We forget that the objective is to invoice, not close rounds" | Talent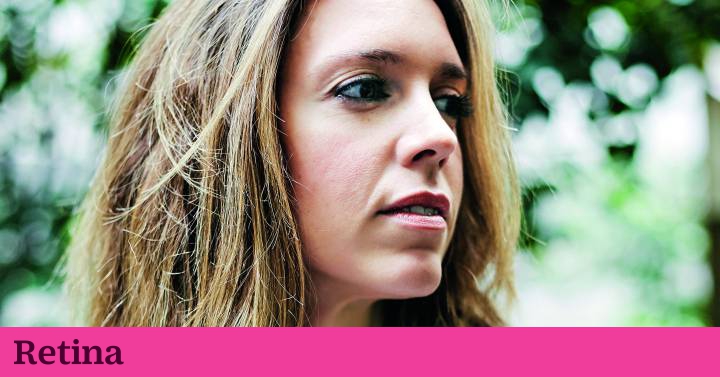 It is hard to imagine Elena de Benavides as an expert in health management. The prejudices indicate that she fits better in the world in which she is now moving, as investment director of Gala Ventures: that of million dollar bets, financing rounds, expensive suits and, in short, money with capital letters. But there was a time when he devoted himself to something as unglamorous as getting the most business out of phlebology, the branch of medicine that studies the state of the veins. After working for the Andalusian Health Service, she became the CEO of the International Institute of Phlebology. His work was recognized with the TR35 award from MIT, focused on innovators under 35.
Born in Malaga in 1982, De Benavides was then 29 years old. She was "an economist specialized in veins," she laughs, but today her job is to decide which startups Gala Capital invests through its specialized division, Gala Ventures. Before he had time to create his own companies, something that he believes helps him in his current job, because "no one will understand an entrepreneur better than another entrepreneur".
Until about five years ago, Gala Capital was exclusively dedicated to investing in already established companies. Why now they are also interested in startups?
Before they made some very specific investments in startups, but they saw that the situation had changed and that a specific structure was needed. In Spain an ecosystem had been created, with a better macroeconomic situation and, above all, with a more serious commitment from the entrepreneurs themselves, who were increasingly better prepared, and understood their activity as a way of life and to create wealth. This, together with the growing interest of our usual investors and the partners of the management company, gave rise to the Group's venture area.
Has the figure of the entrepreneur been praised too much?
A couple of years ago if there was an effect we are going to be Zuckerberg, driven by the boom of incubators and accelerators. That has waned, but we have other problems. We found ourselves a professional fundraiser, people dedicated to raising capital, not to growing companies. And we all have our share of responsibility, because we congratulate someone when he closes a round of many millions and we do not ask ourselves why he has raised so much capital. Do you really need it? Many times we forget that the goal is to invoice, not close rounds. That is why more and more we are looking for people who are rational in the use of funds.
In addition to that rationality, what do they look for in the startups? What leads them to decide to invest?
It sounds like a cliché, but the team. A good team is what makes the company grow. We do not look for ex-McKinseys in front of startups, but balanced, compensated, structured teams … Because in the end the life of a startup It is very hard, and the entrepreneurs have to have flexibility and resistance, we have to see what their life is going for it. That he exposes himself, that he has his pasta stuck in the company, and also that of his relatives, and that if things go badly he is the one who gives the face.
Gala Capital has invested in several fintech, such as MyMoid and Rebellion. There are many companies in this niche, but still none that can be considered a great reference. Missing?
Thanks to the work of the startups, the way people pay is changing, but they are not being able to attack the savings and investment business well. It is probably also a resistance of the end user. In any case, while we talk about paying with cryptocurrencies, a percentage of users on the street still have reluctance to use the credit card.
Rebellion, in which Gala is a reference shareholder, is the first Spanish fintech licensed as an Electronic Money Entity. What is your business model?
It's a neo-bank that targets very young people, around 20 years old, who usually have a hard time getting a card. For example, foreign students who come to Spain. And they also have a product line for children under 16, with their own IBAN and monitoring of the father or mother. I think they have a very solid base, and the license, obtained in Lithuania, is a differential value. His international vision is very clear: in the team there are about 20 people from more than ten nationalities.
But their great success is the image they have, and the rate of customer acquisition they have, 500 a day since they were launched in January 2019. The challenge of all these fintech is the relationship with the user, which is unfaithful by nature , and each time more. It is fundamental the relationship with the client, how you treat him, how you communicate with him, your ability to surprise him … In the end that is what generates a differential value.
Seen from the other side, what kind of investor do you think is the ideal for entrepreneurs? An investment is a marriage of convenience, taken to the extreme. And the ecosystem has grown so much that entrepreneurs with a good project have the ability to choose their investors. In my opinion, it counts the stomach, the feeling, even a little the irrational. But we must also bear in mind that the ideal investor profile varies depending on how the company is doing. The seed phase is not the same as trying to make the international jump.
The first company I assembled was hats, and it's not that I failed, it's that I was not able to turn it into a company.
Do you think that the investor should intervene in the management?
We do not get involved in the management, the company is run by the entrepreneur, but we do not stay on the sidelines, let alone in Venture Capital. We have monthly follow-up meetings and we try to generate a relationship of trust. I really like that an entrepreneur calls me for advice. I have felt orphaned as an entrepreneur in some occasions, and for that reason I value that accompaniment.
How did you do as an entrepreneur?
The first company I assembled was hats, and it's not that I failed, it's that I was not able to turn it into a company. It could have been a good self-employment solution for me and someone else, since I had a good turnover, between 10,000 and 20,000 euros, but it had to be scaled. I was looking for something more.
And six years ago we launched a fintech, something similar to what is now Bizum but with a very social touch, to pay gifts among friends and those things. It was not the right time at all. In addition, we discovered that in Spain people prefer to stay to take a cane with the excuse of doing accounts.
Does it teach failure?
Me. It has taught me to look for partners, to go beyond self-employment, to know how to sell, the importance of customer service … But everything is complicated: in B2B businesses (without direct customer service) you depend on the decisions of others, which in The case of large companies is a long time. In general, this is a world of ones and zeros; the middle term does not work. Either you are doing very well or not.
(tagsToTranslate) forget (t) goal (t) be (t) have (t) close (t) round (t) elena de benavides (t) millennial (t) have (t) have (t) time (t) direct (t) company (t) health (t) sanitary (t) management (t) create (t) startups (t) jump (t) main (t) firm (t) capital (t) risk (t) gala ventures



Source link