"We detect suicidal tendencies in social networks through algorithms"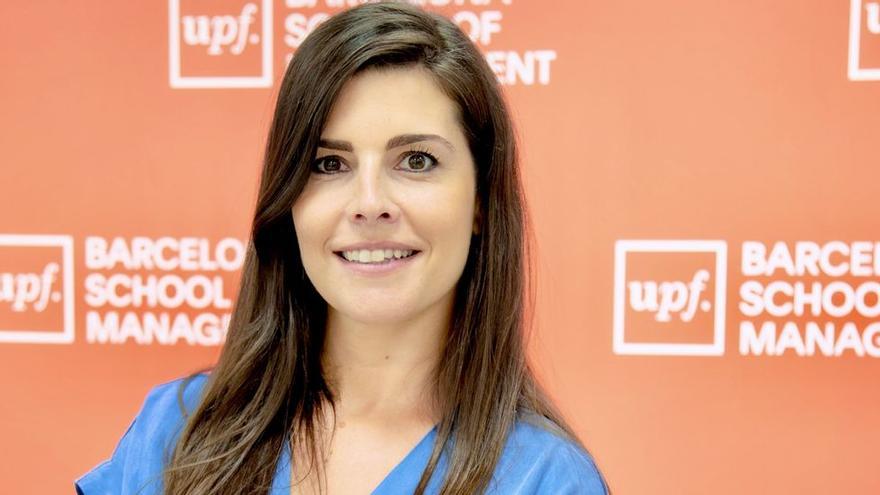 He leads the STOP project that studies mental problems such as suicidal tendencies on social networks. What does it consist of and what are its objectives?
The STOP project (Suicide prevention in social Platforms) is a project that was born in 2017 with the aim of contribute to the reduction of suicide cases in Spain. The novelty of this project is that we use computational techniques and artificial intelligence to study mental illnesses in social networks, in particular, suicidal tendencies, depression and eating disorders that, in severe cases, can also lead to self-harm and / or suicidal ideation. STOP is already made up of seven international institutions: universities, hospitals, research centers and foundations.
How do you detect these trends?
Using the expert knowledge of our team's psychologists and psychiatrists, we automatically filter posts that include words or phrases commonly used by patients at high risk for suicide, depression, or eating disorders. These publications are passed to artificial intelligence algorithms so that they learn the characteristics common to people with the mental problems studied. These characteristics can be linguistic, demographic, image, behavioral or activity in social networks, and with this we can extract information such as that a person with eating disorders is usually a woman, less than 29 years old and with interests in vegan diets , rapid calorie loss or extreme exercise. This information made it possible to launch a campaign on Instagram and Facebook aimed at the groups identified in each of the three groups studied. This campaign, in collaboration with the Hope Phone and the Suicide Prevention Phone, consisted of the publication of advertisements through the feed (static ads) and stories (dynamic stories) that featured active help lines 24 hours to groups with characteristics similar to those highlighted by artificial intelligence algorithms in risk groups.
When did this campaign take place?
The campaign ran for 24 days around the 2020-2021 Christmas dates, reaching 667,655 people from all over Spain, with the highest number of views on January 1, 2021 (90,993 users). The highest number of views was directed to the group of eating disorders (reached 545,415 people), with their peaks of highest audience on December 25, 2020 and January 1, 2021, coinciding with the dates in which the most family meals are made. This campaign managed to increase the number of calls from social networks to the Telephone of Hope by 60%.
You are an advocate for the use of technology for social good. How does technology help people's well-being?
The project I lead is an example of this, and in the context of mental health other technologies are being developed such as 'chatbots' to provide emotional support in mild cases that do not require urgent psychological attention. We can find technology supporting human well-being in multiple contexts. For example, smart watches have recently gone on sale that detect if a person has suffered a severe fall and offer the option of making an emergency call. This can be especially useful for people with reduced mobility or dependents.
"Technology scares more than fascinates, because of ignorance. That is why it is so important that education in this matter be reinforced from a very early age "
What is the greatest contribution of technology to people's well-being?
The most important contribution is technology applied to health, especially to personalized medicine. There are many medical advances facilitated by the advancement of technology, from less invasive and more precise surgeries using robotics, to more accurate diagnoses thanks to the use of intelligent decision support algorithms. As early as 2011, researchers from NYU Langone Health, a New York academic medical center, concluded that an AI system was able to identify nodules in the lung 62-97% faster than a group of radiologists. A more recent study from 2017 concluded that an AI-assisted robotic technique reduced surgical complications by 5 times compared to when surgeons operated alone. There is still a long way to go for AI to be implemented globally in the medical field, but seeing the great advantages it can bring, investment in this field should be prioritized.
Is artificial intelligence more present in our lives than we think?
Totally. We use AI from the time we get up until we go to bed: many of the tasks we do with our phone or while browsing the internet are based on AI: the recommendation of products when we make purchases on the internet, the suggestions of contacts to follow on our social networks and also many of the filters we use in photos or videos.
For example, what role do artificial intelligence and Big data play in managing this pandemic?
Technology in general has played a fundamental role in advancing this pandemic. In particular, AI and its power to automate complex processes, has allowed the development of prediction models of virus expansion, detection of COVID-19 signs in medical imaging, and has even helped accelerate the discovery of vaccines, allowing to rule out experiments that the AI ​​classified as unpromising.
"Girls withdraw from technical careers when they are between 5 and 7 years old, which is when they perceive the stereotypes that associate these disciplines with the male gender"
They have also given rise to many hoaxes, such as that the cause of COVID was the 5G network or that the vaccines contained microchips. Does technology fascinate us as much as it scares us?
I would dare to say that technology at the moment scares more than it fascinates, as a consequence of ignorance and lack of information regarding technology. The unknown is often scary. That is why it is so important that technology education is reinforced to improve digital skills among the population. It is very important to do it from an early age, but also among the general population. We must all sign up for this revolution. Along these lines, it is very important to promote initiatives such as "Elements of AI", a free course that was born in Finland, and which was recently launched in Spanish, with the aim of providing free training in Artificial Intelligence to all citizens, regardless your age, gender or profession.
Are women still underrepresented in the scientific-technological field?
That's how it is, most of the engineering studies are attended by men, and this has its effect on the technological business fabric, where women are underrepresented, especially in positions of high responsibility. Studies have been carried out that ensure that girls withdraw from technical careers when they are between 5 and 7 years old, which is when they perceive the stereotypes that associate these disciplines with the male gender. This, together with the lack of female references in technology, makes them see technical careers as a distant option.
According to the Institute for Women, in technology careers the presence of women is barely 30 percent …
And it is 30% considering careers such as Architecture, in which the gender imbalance is not so pronounced. However, the presence of women in many engineering firms does not reach 15%. As I mentioned earlier, the cause of these figures is multiple, but indeed, in part the idea is maintained that technical careers are for men, they are very difficult, and even a technical career is associated with working in front of the computer isolated from the rest of the world. world. It is urgent to deny all of the above. On the one hand, technology needs diverse teams so that it also develops in a diverse way and with different points of view. On the other hand, if you work, no career is especially difficult. Finally, these careers can be applied in very different areas: medicine, economics, human resources, etc., and with great social application, which provides a wide range of jobs that are not isolated from the rest of the world.
"AI has enabled the development of models for predicting virus spread, detecting signs of COVID-19 in medical imaging, and has helped accelerate the discovery of vaccines."
How to break this trend?
Different solutions can be worked on to give more visibility to women leaders in technology. Among them: giving more presence to women technologists in the media, inviting women as expert voices in debates, congresses, programs, etc., and including them as references in textbooks.
You lead various initiatives to promote science among women, such as the Wisibilízalas contest. What does it consist of?
Wisibilízalas is an international competition aimed at primary and secondary schools with the aim of breaking gender stereotypes in STEM (science, technology, engineering and mathematics). Participating groups have to create a web page containing profiles of current women professionals in STEM. More than 3,000 students from five countries have already participated, who have created more than 1,200 web profiles of women that can also be references for future generations. Wisibilízalas not only breaks stereotypes, but also promotes the use of technology and digital skills, encourages teamwork, improves research capacity and creativity. This fall we will launch the 6th edition at wisibilizalas.org.
How to give a boost to the feminine approach to technology?
I am going to give an example of real success. When the Pompeu Fabra University launched the Degree in Mathematical Engineering in Data Science, we did a great campaign led by teachers and researchers, in which we visited secondary schools showing the multiple practical applications of data science. A gender balance was achieved in this career, which is still maintained today. Again, we see how information reduces fear of the unknown.
What would you say to a young woman who likes computer engineering, but is hesitant to do the degree?
It is very common to have doubts, because young people make a very important decision with little information about the future that awaits them after a university degree. The good thing about studying engineering is that it gives access to multiple professions with high job demand, and that is life insurance that not all majors can offer.
"Technology needs diverse teams so that it also develops in a diverse way and with different points of view"
Does the computer science career continue to have the same opportunities as twenty or twenty-five years ago?
Many more and, above all, in areas where it was not used before. I apply informatics to mental health, but I have worked on other topics such as biomedical informatics or sustainability.
Women scientists find themselves at a point in their careers with the 'glass ceiling', how to break it?
The more we are, the more we push that ceiling, because being a minority does not help to raise one's voice. Although, it should be noted that part of the solution goes through governments and their tools to guarantee equal opportunities.
How do you assume this Galician college award and which also bears the name of a scientist?
With great enthusiasm and gratitude. This is the first award I receive in Galicia, and that makes it very special. Being outside of your land is difficult, but when you see that this recognition is offered to you, it encourages you to continue working to make Galicia feel proud of Galicians around the world. The fact that this award is also awarded to women in an area in which we are still a minority shows that Galicia is fighting for a change that gives Galician women their rightful place.