"We consider Spain an essential part of Bayer"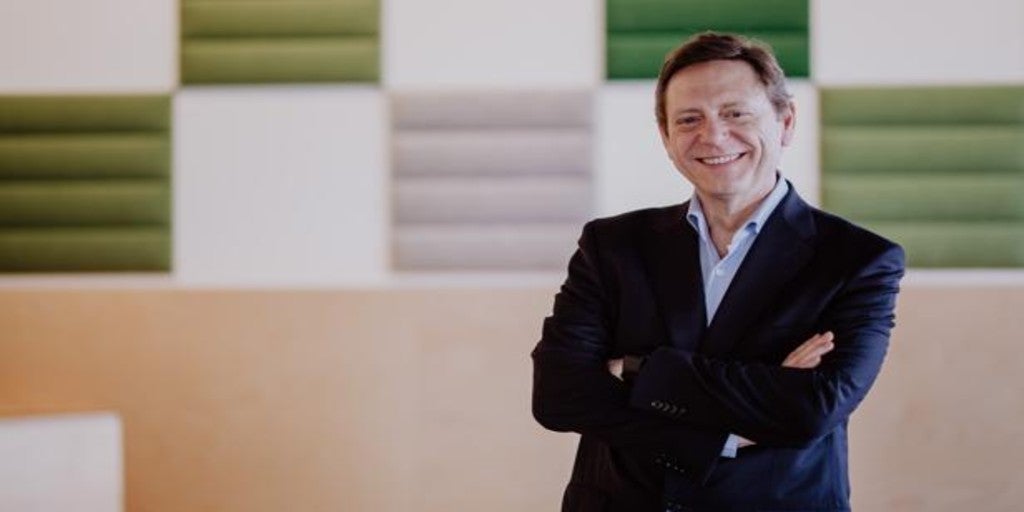 Updated:
Keep

The division of products for the field (Crop Science) was essential for Bayer within our country in 2020, a year marked by the coronavirus pandemic. Its agricultural area in Spain (called Crop Science) was the only division within the multinational that grew after registering an increase in sales of 5.9% year-on-year, to 239 million euros. The director of Bayer Crop Science for the Mediterranean Area and general director of Iberia, Protasio Rodríguez, explains in an interview the keys to the success of the area he directs and the growth forecasts for the current year.
What is the balance for 2020 for Bayer's agricultural division within Spain?
It has been an important year for us since, despite the dramatic environment, the areas in which Bayer works (health and food) have been essential sectors and we are satisfied that we have contributed to the fact that the health crisis has not also turned into a food crisis. We haven't stopped working for a moment: not in our research and development centers, not even in our production centers. From an economic point of view, this has translated into solid business results and we have grown as a Crop Science division by almost 6%. We are satisfied from that point of view.
What have been the levers of this growth?
We have grown in all the segments in which we participate: crop protection, insecticides, fungicides and herbicides area and also in the area of ​​corn seeds. We also continue to promote the Climate FieldView digital platform, one of the elements behind the good results. We have relied on a good evolution of the sector, although we have grown more than the average. This is due to the good work done in the different categories, the innovation we bring to the market and the combination of our portfolio with solutions that integrate seeds, organic crop products and also digital solutions.
What has changed at Bayer as a result of the pandemic?
On the one hand, we have strengthened ourselves by seeing ourselves as an essential sector that contributes to creating value for society and we are much more aware of the importance of our activity as part of the food supply chain. From an operational point of view, the pandemic has forced us to work in a way that has resulted in a renewed momentum for digital transformation in which we were already immersed. Even so, the new ways of working that we have had to develop have made us go a step further.
What growth forecasts do you have for the current year?
We are convinced that 2021 is going to be a good year as we emerge from a positive dynamic in 2020. Furthermore, we have learned to cooperate in this different context and some of these learnings will allow us to be more efficient in our processes. Third, we are seeing in a general way a more favorable agricultural economy of products such as corn and cereals. We hope and believe that the farmer will invest in protecting their crops and, therefore, will invest more in accessing innovative solutions like those that Bayer has on the market.
Can you anticipate the investment figures planned in Spain for this year?
As a leading global company, we have an investment budget of around 2,000 million euros in agriculture. Within Spain we have some very important investments on two fronts: the production center in Cuart de Poblet, where we have recently expanded the facilities and invested around 1.6 million euros and also in the research and development centers in Almería and Murcia, where we have expanded our production capacity. The total investment figure for Spain amounted to 16 million euros in 2020. We consider Spain as an essential part of our activity and we will continue to invest both in infrastructure and in our production plant, as well as in our R&D activities.
How is the importance of Spain for Bayer reflected?
Spain is very important for Bayer and not only is it a key market, it also plays an important role in our research and development network and also in the production path. During 2019 we have celebrated 120 years of presence and commitment to Spain, and During 2020 we have jointly invested around 65 million euross: 28 million were in infrastructure, 37 million in R&D and, of these, 16 million in the Crop Science part.
You come from Monsanto, how has the merger with Bayer reflected in our country?
It has brought new momentum and allowed us to combine our leadership in crop protection with a robust position in seeds and a key leadership in digital solutions. The complementarity of our activities, our portfolio and our organizations allows us to bring innovation and solutions to the market while creating more value for the farmer and boosting activity.
Are transgenic corn seeds grown in Spanish territory?
There are around 100,000 hectares, especially in the Ebro Valley area, of a variety called Mon 810 which offers comprehensive control against pests such as corn borer. It has been cultivated for 20 years with enormous acceptance by the farmer.
Is it possible to find a balance between agricultural production and sustainability?
These are two challenges that are far from facing each other. At Bayer we have essential tools to promote sustainability with digitized systems that allow farmers to be more efficient in the use of their inputs. We are developing crop production solutions with less environmental impact with the range of biological products that we commercialize under the Pura Cepa brand. We are also working to promote practices such as Bayer Farm in order to positively influence biodiversity and reduce the environmental impact of our activities and greenhouse gas emissions by 2030.