"We cannot be a theme park, mining is essential"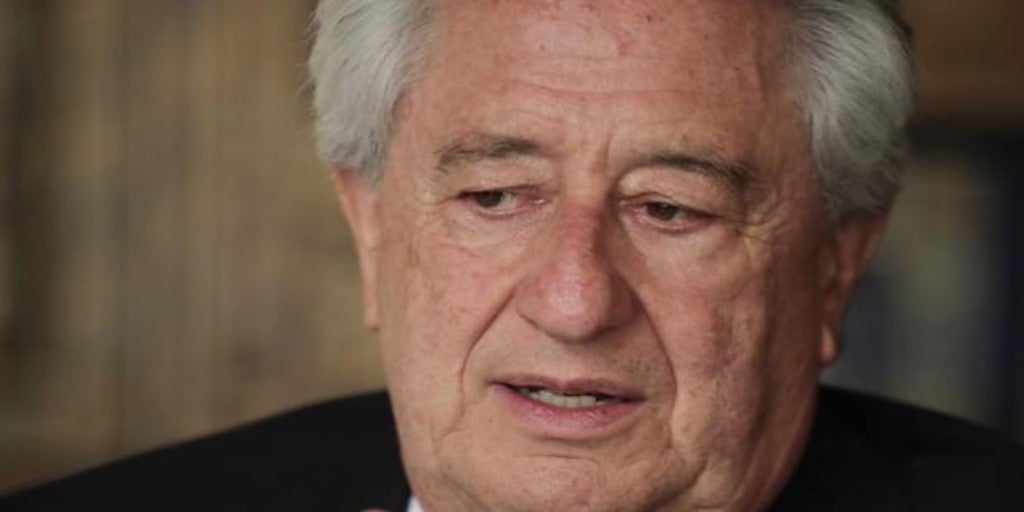 Seville
Updated:
save

While Spain designs its plans for economic reactivation, the industries of the mineral raw materials sector have taken a step forward with the launch of Primigea, a confederation that groups together metallurgy businessmen (Confedem) and the extractive industries of rocks and minerals (Cominroc). "We represent 3,750 companies with a turnover of 26,600 million euros," recalls its president Javier Targhetta, who is also CEO of Atlantic Copper. One of Primigea's main challenges is «develop a Spanish raw materials strategy, as the EU itself did in 2008, as well as countries with a vanguard industry such as Germany, Sweden and Finland ", he remarks.
Is the main objective of Primigea that there is a national strategy for the sector?
We have come together because it makes sense that we join forces to claim the advantages and benefits of extractive and mining-transforming activity for the development of the Spanish economy and society. We have much to contribute to the growth of our country in the long term and, in the short term, we will help to get out of the crisis resulting from the pandemic faster. We are a European power, the second largest copper producers in Europe after Poland, and yet we lack a strategic plan, in tune with the EU and the rest of the large industrial countries around us, to help us raise our potential. It is important that we coordinate efforts because the opportunities are impressive; the development of renewables, the electrification of the economy, digitization and the growth of emerging countries will require metals and raw materials that we can extract, treat and commercialize from Spain.
Spain has made plans in the automotive, aeronautical or renewable sectors … Why does it lack a plan in mining and raw materials?
We are a sector that has never communicated well what it does. This has caused mining to have been highly stigmatized because it has been associated with a very particular segment, such as coal, with a great media impact and that in Spain has been especially difficult and has generated an image associated with drama, decadence and loss of employment. Today in the Pyrite Belt of Seville and Huelva are the most innovative companies in the sector, with companies such as Matsa, Cobre Las Cruces and Atalaya, which make intensive use of digital technologies and have been pioneers in the processes of investigation and treatment of the mineral, with a respect for the environment of world reference.
There is again investment interest in tungsten in Salamanca, in addition to lithium or tin in other provinces. Is the regulatory framework adequate?
The investor would require a streamlining in the permitting process and a certain standardization in the regulation of the 17 communities, whose differences do not favor the development of projects. Some regional administrations, such as the Junta de Andalucía, are making a very relevant effort to simplify processes. Mining creates wealth in what is now called emptied Spain, because the exploitations are in remote areas, thereby contributing to the social balance of Spain. This requires a team effort.
How is the competitiveness of Spain in relation to other mining countries to attract international investment?
I would say that it is average, which means that we must improve, since our obligation must be to be at the top of the ranking. Spain is traditionally an economy open to foreign investment, and in the case of mining it must take a leap forward with the streamlining and simplification of procedures. Spain cannot be a theme park, industry is essential, it needs industrial development and there will be great opportunities in this sector. Countries considered services, such as the Netherlands and Switzerland, base a very relevant part of their development on an industrial GDP that exceeds 20%, while in Spain it stands at 13%. All in all, a powerful primary and secondary sector serve to strengthen the tertiary sector.