We can see "bad news" Calviño's defeat by the support of the European PP to his rival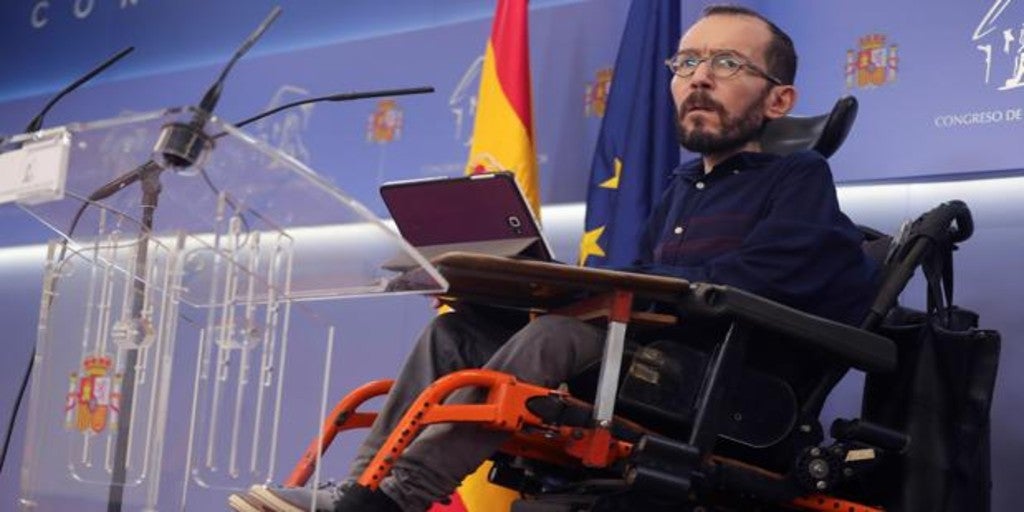 Updated:
save

The Secretary General of Podemos and Vice President of the Government, Pablo Iglesias, and the spokesperson for Unidas Podemos in the Congress of Deputies, Pablo Echenique, described this Friday as "bad news" the defeat of the Minister of Economy, Nadia Calviño, in the vote to preside over the Eurogroup, given that the winner, the Irish Paschal Donohoe, the PP and the countries that defend "dumping" have supported him and fiscal inequality between EU countries.
In an interview on Radiocable collected by Servimedia, Echenique made the first public assessment of a spokesman for Unidas Podemos on the defeat of Calviño, which was known yesterday afternoon but about which no leader of this parliamentary group or the parties who make it up made no comment, not even on social networks.
«It is bad news that Nadia Calviño was not chosen. It is enough to see who has supported the other candidate: the Popular Party (European) and the series of parties that are not reluctant, as diplomats, to fiscal dumping within the EU, "he commented, without making any personal or political praise for the minister.
A few minutes after finishing Echenique's interview, Iglesias made an almost identical interpretation through Twitter: «That @NadiaCalvino is not going to preside over the Eurogroup and that instead the candidate from countries that defend tax havens is going to be a bad news. It is for Spain and it is for all of us who are committed to a more democratic and supportive Europe, "he published.
For the rest, Echenique did not take for granted the possible consequences of the correlation of forces that was expressed yesterday in the Eurogroup vote for the European Council on 17 and 18 that will debate the amount, nature and conditions of the funds that the EU will distribute to fight against the impact of the coronavirus.
"I hope that common sense will prevail, that although this small victory has been won by this front of countries that believe that fiscal inequality is characteristic of the EU, it is not a step backwards," he reflected. He then interpreted that "everyone knows that there is no European project, there is no future, if it is not based on solidarity", because the teaching that was taken from the previous economic crisis "goes beyond social democracy" and " it is a consensus »that not following it« is jeopardizing the European project ».