We can propose to limit the maximum increase in variable mortgages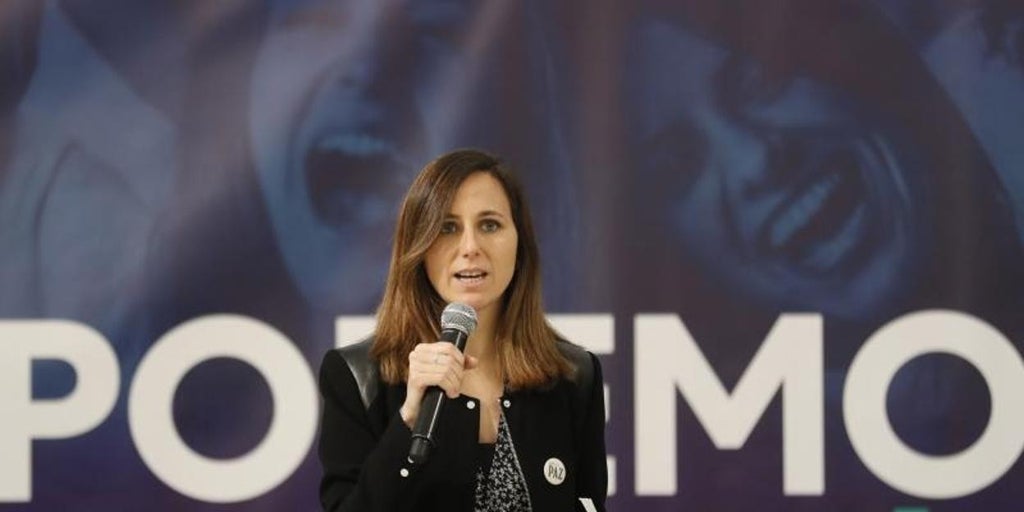 Ione Belarra, General Secretary of United We Can and Minister of Social Rights, has announced a measure to try to establish a maximum limit on increases in variable-rate mortgages. This has been pronounced through the social network Twitter, while she added that «the rise in rates, a consequence of the ECB's decisioncan have disastrous consequences on the economy of thousands of families with increases of 200 euros per month in fees.
The purple formation has already sent the proposal to its government partner, the PSOE, to set a temporary cap on the increase in quotas for vulnerable families. Likewise, the approach includes a reduction of 0.1 percentage points for one year in the spread to try to deal with the rise in the Euribor. The goal would be to lower the fee by up to 150 euros per month.
The Euribor, the index to which 80% of mortgages in Spain are referenced, has not stopped rising since the beginning of the year and the ECB rate hikes have pushed it to figures not seen in a decade. It has gone from being negative to already exceeding a monthly average of 1.2%.
In fact, the monthly average for September is already around 2%. As ABC published, this month would be the most expensive home loans in history. And the trend is for the Euribor to continue to rise between now and the end of the year, with monthly fee increases of even more than 200 euros for an average mortgage of 150,000 euros.
Pablo Echenique, spokesman for Podemos in Congress, explained in the Lower House that the proposal was sent yesterday to the PSOE to put an end to the "barbarity" of the rise that families have to face. "The rise in the Euribor, in addition to making people unable to make ends meet, could lead to a situation of increased delinquency and defaults, with what this would entail for the stability of the financial system," he explained. The measure would be applied for one year and they calculate that it would lower the quota increase by 60%.
The situation of the mortgaged has also alerted the unions. Last week, UGT demanded from the Executive a rescue fund for those families who cannot pay the mortgage due to the rise in the Euribor. A request that at the moment has not been attended by the Government. Sources from the Ministry of Transport emphasize that they have not received this proposal firmly and that, in addition, the mortgage market is beyond their powers.