«We assure that the food supply will be complete during this period»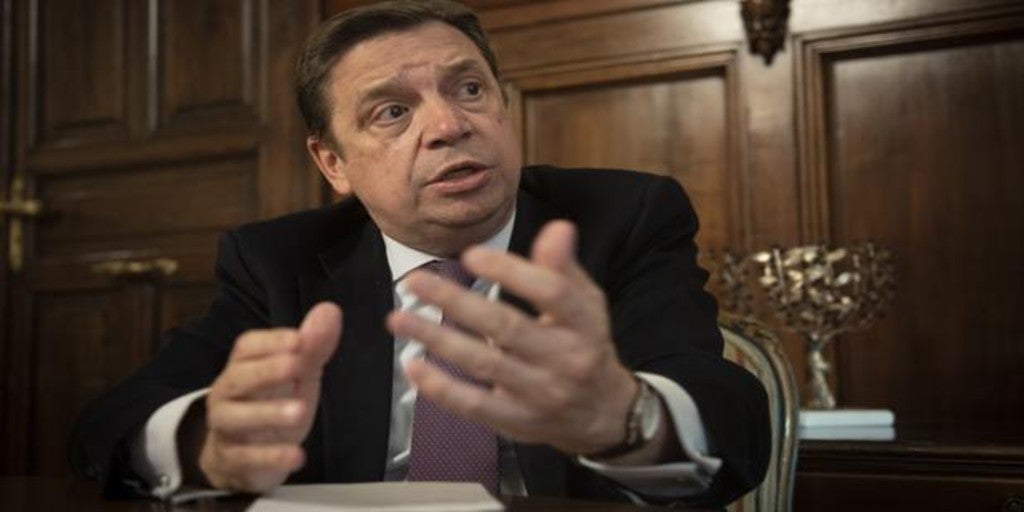 Madrid
Updated:
save

The Minister of Agriculture, Food and Fisheries, Luis Planas, has guaranteed "the functioning of the food supply", which he has described as "practically normal" and appreciated the work of all members of the food chain, especially farmers, ranchers and fishmongers. In addition, it has ensured that "There have been no price increases" although it did acknowledge that "during the days before and after the declaration of the state of alarm" a greater number of purchases took place.
Planas has pointed out that there was a «Some food collection», despite the fact that in his opinion this has turned out to be "unnecessary" because "the situation has practically normalized". Specifically, during the first hours of the state of alarm, the Minister of Agriculture has estimated an increase in consumption of more than 100% in products such as pasta, rice, oil, legumes, sugar or canned fish. Even, the minister has pointed to "a lower number of visits of citizens to supermarkets with the intention of buying." This has also been confirmed by the public entity Mercasa.
Price drop
In another order of things, Planas has recognized that the closure of restaurants, hotels and the entire Horeca channel is already affecting "significantly" to products such as lamb or veal. Also, among the most damaged by this situation, Planas has mentioned the cut flower sector after the suspension of the Fallas or Easter.
On the fishing sector, the minister has recognized that the mooring part of the fleet, especially the artisanal purse seine because of the difficulty in complying with sanitary regulations and the drop in sales. On the other hand, it has highlighted the maintenance of agrifood exports such as the case of pigs to China and the importation of products such as bread.
On the request from agrarian organizations such as UPA to authorize the opening of markets and fairsPlanas has rejected it outright for being "places, from the health point of view, of contagion by proximity" and added that these are similar measures to those adopted in other countries of the European Union and that there are greater guarantees of distance from security inside supermarkets.