"We are selling at unrealistic prices, but they will go down once the accumulated savings run out"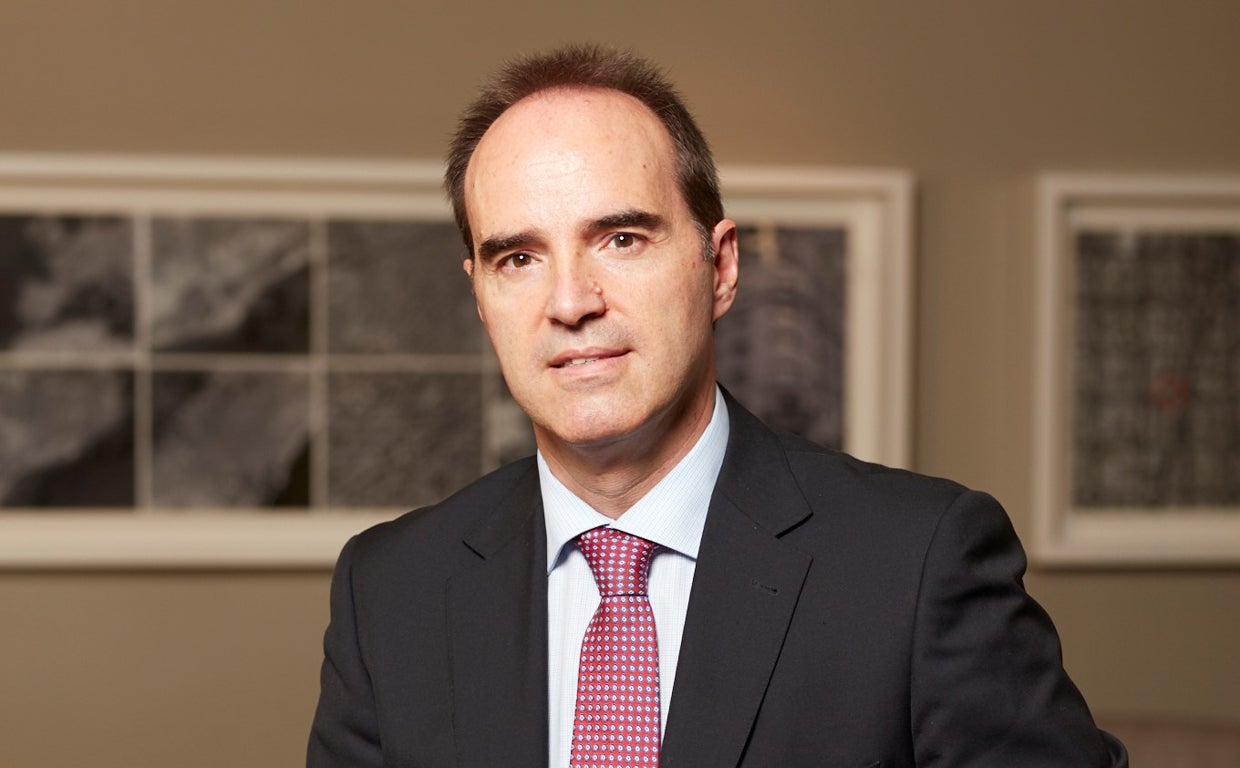 Hotel companies face the most important summer season in their history with the threat of more clouds at the beginning of autumn due to a possible drop in consumption. The Gallardo chain (the largest shareholders of the Almirall pharmaceutical company), Sercotel, faces this period with euphoria, in the heat of occupations and prices that did not fit even in the best of their expectations months ago. And they don't think the pace will slow down too much in the final quarter.
-A good number of hoteliers have needed the support of the State to survive. Did you ever think of asking SEPI for a ransom?
-We only go to ICOs. We measure that request thinking in the worst case. The sector is key and if a crisis like the pandemic comes, you have to help it. But it cannot be denied that the chains that have received public support of this size are found every day in the street competing with us to expand.
-What was your situation before the health crisis?
-We don't have brick. Rent only. In a pandemic we entered with zero debt and positive cash. We had the competitive advantage of not having that liability. We go to the ICOs, because four months closed no one can stand it. We also reach agreements with the landlords. We didn't stop paying rent to any of them and they all helped us. We will continue with the model of not having owned hotels.
-What are your plans for the next few years, how is the chain going to expand?
-Before the pandemic, we managed 20 hotels and marketed 145. Now we have reduced this to 110 to focus on managing and franchising. We are already operating 50 establishments, of which 10 are under construction, therefore, we have doubled. Our plan is to have 100 hotels open in Spain by 2025. We are already in practically all the provincial capitals.
-Despite your commitment to the urban segment, have you also caught the tourist boom this summer?
- Until February and March we continued with the uncertainty. Now we have a demand outside of any previous considerations and expectations that we had and we hope that it will extend into the fall. The recovery of business trips will make September, October and November very strong months, as our current reservations mark us.
-This increase in demand will lead to higher prices in addition to inflation?
-There is 'champagne effect'. For July and August we are selling at unreal prices; at an average of 20% above 2019 and with higher peaks in the last rooms. Madrid, Barcelona, ​​Malaga and Valencia are where they are rising the most. The prices we are seeing will disappear once the hyperactivity of travelers ends, which will happen when the accumulated savings are exhausted, and we will see if they are below 2019.
-Are you noticing any change in your customers' habits due to the loss of purchasing power?
-Not at the moment, although the anticipation in the reservations has been recovered. We have returned to the average of 25-30 days that we had before the pandemic. The reservation without cancellation has also returned. In Madrid and Barcelona, ​​we had an average occupancy rate of 85% in June with peaks of 90%.
-Will these prices be enough to combat the loss of profitability caused by energy costs?
-All costs have risen. Not only energy, but also food and drinks. We are combating this loss of margins with our technological commitment and in 2023 we will gain competitiveness thanks to it. We also have to gain share through our own channels and reduce intermediation.
-Some hoteliers have been publicly against the tourism management of the municipality of Colau. You have the headquarters in Barcelona and a good part of your operations in the city of Barcelona.
-In the end, Barcelona responds as a city and since the 1992 Olympic Games, tourism is one of the main engines, after positioning itself at a world level. You can't do things that go against it. Colau's team is already beginning to rectify. First they went against the big events, but then they saw that they are key to the city. Then with the cruise ships, but when they disappeared in a pandemic the city had a hard time, now it seems that they are correcting it.