"We are not going to stop until measures are taken," says the man who denounced the exclusion of older people in banking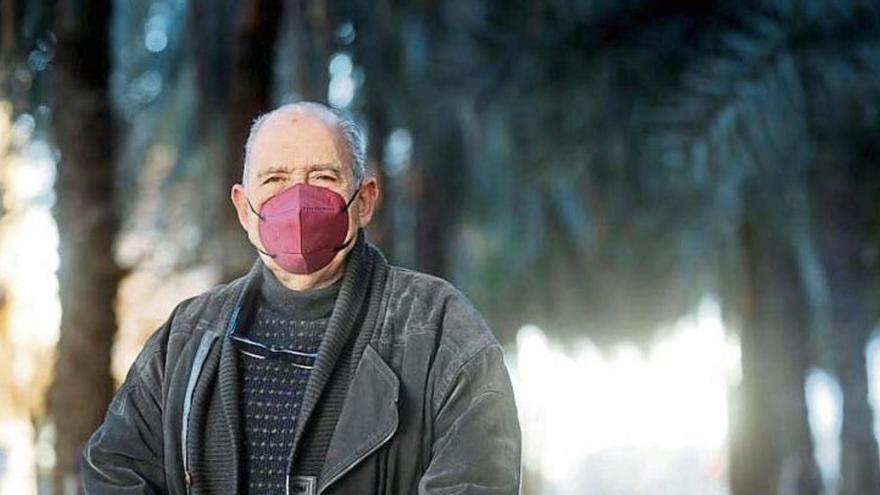 Carlos San Juan, the Valencian who denounced the banking exclusion what older people sufferreceived today a call from the chief of staff of the secretary of the treasurydependent on Ministry of Economy, and it has been summoned to speak with him tomorrow. "The conversation has been very good and they have told me that they are very sensitive to the subject, but Nothing has been finalized, things as they are. Until we see real measures on the street we are not going to stop"has assured San Juan.
Carlos jumped into all the media and public conversation because your request for humane treatment in the Bank branches for the elderly it reached 150,000 signatures in a few days and by now it has almost 400,000 supporters on the Change.org platform. Despite everything, Carlos asks that support be continued to reach the barrier of 500,000 signatures.
In addition to the Secretary of the TreasuryCarlos is also expecting a call from the Bank of Spain next Thursday the 27th in the afternoon. All this information is being published within the petition on the internet, "I want to provide the maximum possible transparency, I am not hiding anything, and all the people who signed deserve to be informed of what is happening."
Despite dating San Juan affirms that he will not loosen "until the measures are taken and the elderly can have humane treatment in the bank all morning and not just until 11 o'clock, that digitization be progressive and that they continue to help you renew your passbooks personally, that the bank offices continue to be active in the towns and that we do not have to travel ten kilometers, and that we do not have to be accompanied by someone to receive paternalistic attention," he says. "Until we reach a bank or an ATM and someone helps us, we won't be satisfied."
"The conversation has been very good but nothing has materialized, things as they are. Until we see real measures on the street we are not going to stop," says San Juan
Call to the youth
Saint John has remarked that the problem of digitizing bank branches affects the whole of society, and has encouraged young people to join the initiative. "Even if they are young, they have to think that in the end they are going to become digital banking workers, without getting paid and putting money on top. These are jobs that are eliminated so that we can do it. So we are all on the same train ", Add.
San Juan has criticized the banking concentration and has asked the Government for forceful measures to stop the disappearance of branches. "If you have human attention but you have to travel ten kilometers to the bank because you are in a rural area, it is not worth it for older people either. Attention must be guaranteed for everyone, wherever they live", he clarifies. And he has also criticized that "it seems that there is never anyone at their switchboards because they never pick up the phone, and to request an appointment on the web you have to make a master".
Carlos has also clarified that "this request has nothing to do with bank workers, who are subject to a lot of pressure and very rigid regulations that often prevent them from helping us. That is why we must demand strong regulations so that banks comply and give humane treatment," he says.