"We are looking forward to British tourists being able to return as soon as possible"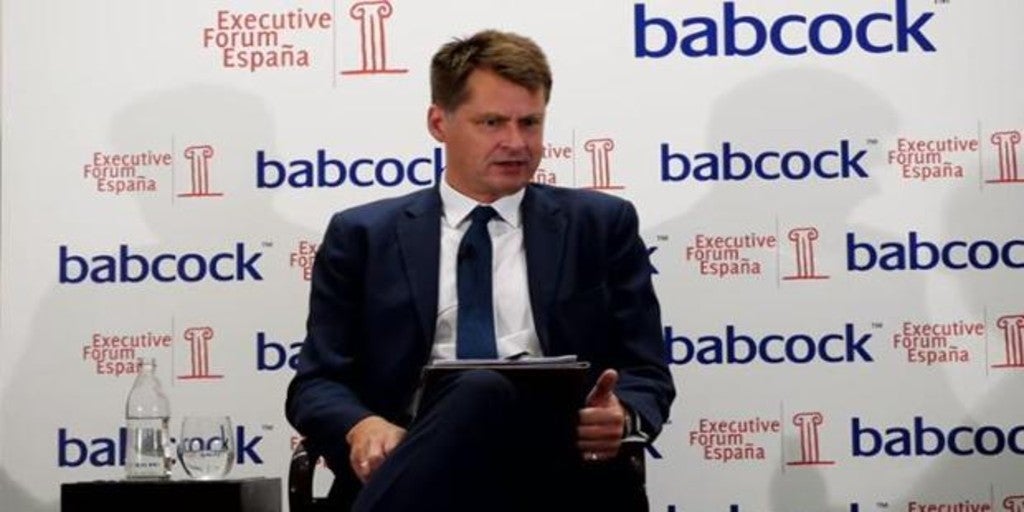 Madrid
Updated:
Keep

The UK Ambassador to Spain, Hugh Elliott, has explained during a colloquium organized by Exective Forum, in has been accompanied by the CEO of Babcock for Spain and Portugal Ángel Rodero, that "We are looking forward to British tourists being able to return as soon as possible". The diplomat has acknowledged in line with the above that "I understand that this situation is frustrating, especially for the tourism sector, because they have to live with uncertainty" and recalled that both countries are tourist destinations and that it is necessary to consider a series of nuances such as, for example, the spread of the Delta variant of the virus. «It is still a situation that must be handled with prudence and caution »Elliot pointed out who reiterated that "we try to ensure that our tourists can return as soon as possible, we are looking forward to it." In this sense, he reiterated his empathy towards the Spanish tourism sector: "we understand this situation."
The British ambassador has also explained that managing the question of restrictions It has been very complicated for the two governments, since each country experienced different situations and moments on several occasions. For this reason, he has admitted that "There have been and still are many contacts at all levels" between the two countries, and much information is still being shared to improve decision-making and communication to citizens, with the aim of facilitating understanding of the measures adopted.
With respect to vaccination campaign, the diplomat has recognized the "fantastic work" of scientists and companies that has managed to develop vaccines massively in record time. In this sense, he has insisted on the importance of having fluid supply chains that also reach third world countries, since "World vaccination remains the unfinished business".
Elliot has devoted a large part of his intervention to managing the health crisis, and has recognized that «Our job has been to have to explain and communicate to our citizens all the changes there has been during the pandemic ", considering that the Embassy has been more in contact with British residents in Spain than in normal times. Thus, he clarified that, despite the fact that it has always been unsuccessful, "we have always tried to be transparent and report as best we could."
Asked about the multiplicity of commands and criteria during the management of the pandemic, Elliott has stated that each Administration has tried to do its best to guarantee the safety and health of its citizens, in the framework of a situation totally unknown to all. «We have all been learning, with successes and mistakes, but I hope that more and more successes thanks to experience, "he indicated. Similarly, the ambassador recalled that "there was no capacity or time for perfect coordination" and that, although the ideal would have been to have a single command, the collaboration "has been built" little by little.
"There has always been a lot of communication"
With regard to the relationship between Spain and the United Kingdom, he stated that «there has always been a lot of communication between the two administrations » to understand the different measures of each country and to combine the actions. "It is very understandable that there was not a perfect communication at the beginning, but we have been improving" he warned.
In this way, he has also referred to the almost 400,000 British residents in Spain during the pandemic. Although they have experienced a difficult situation, Elliott has pointed out that "they have always been very well cared for" because "Spain is a very welcoming and hospitable country", also highlighting "the great solidarity that has existed between the two communities."
The diplomat has acknowledged that "Spain is an example of success in terms of development, despite all the problems and difficulties." In this sense, he has praised the "spectacular transformation" and the "absolutely fantastic development" that Spain has experienced in many respects in recent years.