"We are going to tell EVERYTHING"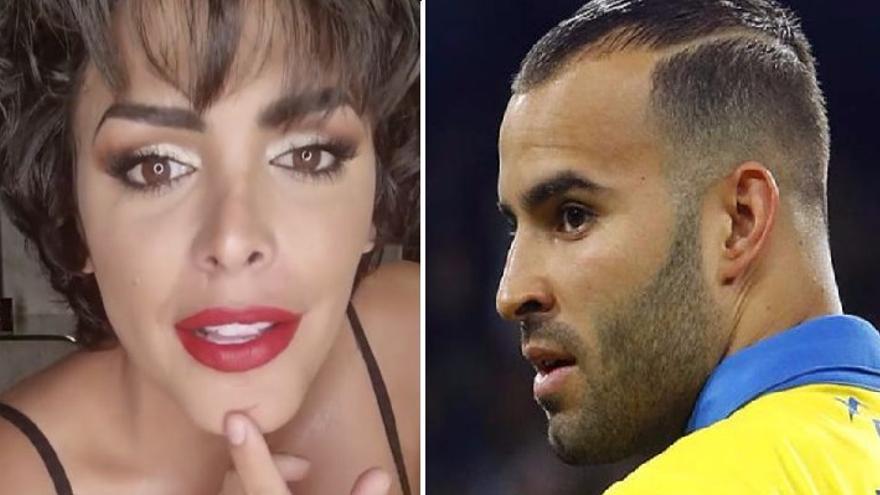 Love Romeira Y Aurah ruiz They have turned social networks upside down and have caused a whole informative tsunami after spending a weekend together in the south of Gran Canaria.
The multifaceted television collaborator and the model and contestant of reality They have published a video together in social networks to report a situation that, until a few days ago, they were unknown and that directly attacked one of the sources of income of the famous Canaries: their social networks.
A recording that Amor herself has shared on her Instagram profile and that has surprised the followers of the protagonists since it was a mystery whether or not they both had a good relationship.
Romeira, a native of Fuerteventura, has gained a significant number of fans on this social network thanks, among other things, to his fun and acidic 'Romeira Informativos', a kind of diary in which the majorera recounts various exclusives that come to her power.
In addition, Amor has managed to create a great expectation thanks to what is already the national soap opera of our land, 'Passion of the Canary Islands', of which Aurah Ruiz, the soccer player from Gran Canaria Jesé Rodriguez, and other characters that have joined this fun and addictive soap opera with a Canarian accent.
Infidelities, false friendships, lies … and thus a long list of ingredients that make up this story that, now, enters a new phase in which the instagramers They have decided to jump into the pool and reveal everything.
"We have been victims of a hacker"
In the video published by Amor, accompanied by Aurah, the contestants of Big Brother have met to share different information and to share with their followers that they are being victims of a hack.
"We are in the eye of the hurricane for Jesé and its surroundings", Romeira assures pointing directly at one of the footballer's best friends.
"This friend is the one who has commissioned our accounts to be hacked" pointed out the majorera while pointing out that "the hacker is hired by Jesé and I have evidence to prove it."
While Aurah recounted what happened to her Instagram profile, Amor said that something suspicious happened to her account because she had also experienced some errors and strange movements in her profile.
Faced with this situation, the collaborator launched a tremendous warning the footballer and his friends. "I don't give a damn what you want to do. I put the face washed to the riffraff "snapped the majorera.
Besides, Romeira took a step further and dropped one of her bombs. "I am aware of what they are doing. Do not piss me off because I have many more things to tell ", the ex – great sister released visibly upset.
Before ending the video, both Aurah and Amor surprised their followers with an announcement that will shake the foundations of the Canary Islands. "We are going to tell everything. You know what I'm saying, Aurah? That we are going to do a MTMAD ", Amor announced, referring to the channel of the footballer's former partner.
We will have to wait for the video to be published to find out the truth behind this Canarian soap opera.