"We are going to promote a reduction in the maximum price of masks"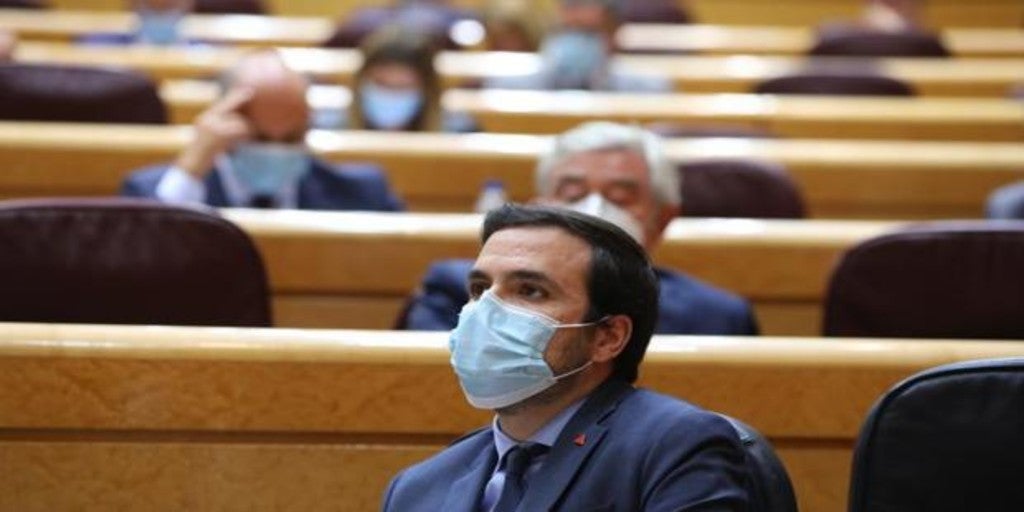 Updated:
save

The Minister of Consumption, Alberto Garzon, announced this Thursday that it is going to "promote a reduction in the maximum price of masks", which is now set at 0.96 euros for surgical masks. In an interview with "Espejo Público" on Antena 3, Garzón defended the "excellent" management of the Government and its Executive in this matter. "We started with 10 euros a unit and now you can find it for between 30 and 70 cents in supermarkets." Asked about the ups and downs of the coalition government with VAT, the Consumer Minister added that the European Commission (EC) continues to prohibit this tax cut, but that the difference now is that there is "100% certainty" that it will not be sanctioned to Spain.
The final announcement of this tax reduction was advanced yesterday by the Minister of Finance, María Jesús Montero, who pointed out that the VAT on this staple product will drop from the general rate, 21%, to the super-reduced rate of 4%. Like Garzón today, Montero argued that the decision had been adopted after the EC confirmed "in writing" that it would not fine Spain for applying this reduction.
Previously, the Executive had defended that they did not have in their power to approve minimum rates for VAT of these sanitary articles because it was prohibited by a European directive. Finally, Brussels has transferred that it will not open a sanctioning procedure given the current extraordinary situation derived from the coronavirus pandemic.
Despite this official argument, PSOE and Podemos were opposed hours before to this tax cut because "it would mean a decrease in income", according to ABC. This refusal was a reaffirmation of the coalition government's veto of some amendments in this sense defended by Ciudadanos and the Popular Party.
Nowadays, Spain is at the forefront of Europe in the application of the highest indirect tax rate to these health goods. Masks in Spain are also more expensive when it comes to maximum prices. For example, in Portugal you can buy a batch of 20 masks for 1.74 euros; in Finland, the price cap is 80 cents per unit, in Greece, 20, and in Italy, 50 cents.