Wave of criticism of Susanna Griso for not wearing a mask during the eruption of the La Palma volcano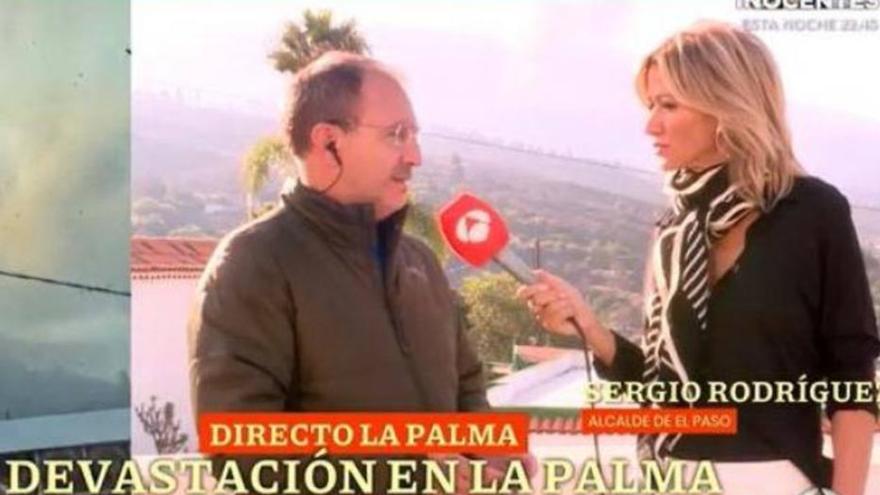 More than a month has passed since the La Palma volcano will erupt on September 19. Thirty-eight daysat the time of publication of this information), in which the more than 7,000 evacuated residents try to rebuild their lives, while the rest of the island's inhabitants continue with their tasks under the shadow of a volcano that does not stop emitting rivers of lava. A tragedy that has not gone unnoticed in the rest of the Canary Islands, and also in Spain. Proof of this are the informative coverage that still, to this day, continues to be given in the Beautiful island.
The presenter of 'Public Mirror', Susanna Griso, has returned to La Palma to report on the disorder that nature is causing the inhabitants of the island. Not for that reason he has not been able to avoid a wave of criticism. And it is that although the restrictive measures to stop the advance of the Covid-19 they are gradually reduced, there is still time to say goodbye to the mask if the safety distance cannot be maintained.
However, the journalist of the morning show of Antena 3, has been the subject of criticism on social networks by appearing in different interviews with many of the neighbors affected by the eruption without the mask, despite warnings about the coronavirus and, in addition, the damage that the gases and ashes emitted by the volcano of La Palma.
"Putting on the tv, watching #DerrumbeConoESP seeing Susanna Griso interviewing without a mask, without distance and without any protection relieves me. It has become BEBELEJIA. Now they will connect with other points with journalists wearing a mask and protective glasses", pointed out a user, pointing out Griso as a denier and considering a nonsense with not wearing protection during his speeches on La Palma."Is immune to everything"commented an Internet user attaching a photograph of Griso with Andrés, a TEDAX inspector transferred to the island, who was wearing the mask.
"Susana Griso does the relevant interviews without a mask, but when she is alone in front of the lava, she puts it on, does anyone understand? Is lava contagious and people are not?"added another, very ironic.
Despite criticism on social media, the team of Public mirror He seems not to have realized the problem and has not yet made a statement about it, and neither has Griso, who continues to carry out his work in the open and ignore the recommendations of the authorities.