Wave of criticism of 'Save me' for this unfortunate comment on the La Palma eruption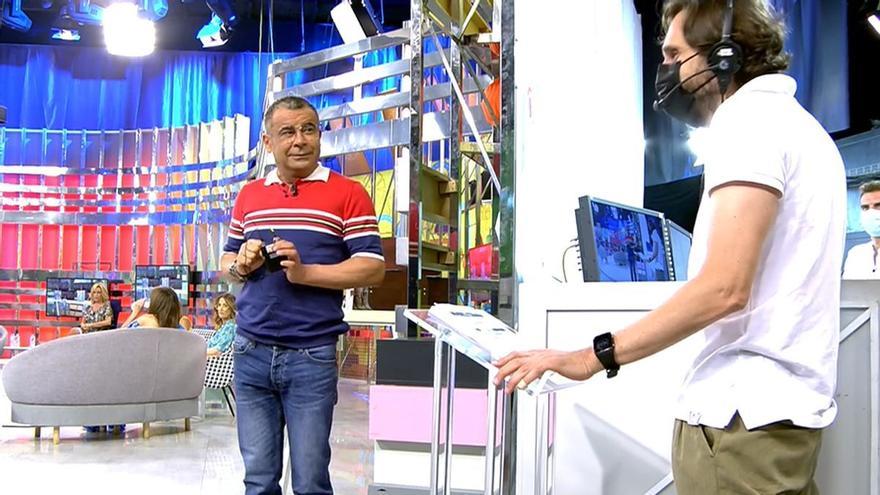 The eruption of the Cumbre Vieja volcano, on the island of La Palma, has become the most important and outstanding event for the Canary Islands so far this year.
The whole world attends, astonished, this explosion of nature that has left the Canary Island submerged in a bleak scenery that has buried more than 100 homes and that swallows everything in its path.
It is impossible, as has been proven in the last 48 hours since the volcanic eruption, that a single media outlet does not cover this historic moment that La Palma is going through.
The national media have deployed their entire arsenal to inform the country, minute by minute, on the course of events on the island.
One of those national programs that has also had to modify its list to offer the last hour on La Palma has been the Telecinco evening program, Save me.
Hosted by Jorge Javier Vázquez, the heart space dedicated a part of its program to inform about the situation of the volcano, but it also used this event to make a video about the singer Ainhoa ​​Arteta and her husband, in which they made a nThis is a comparison of the couple's divorce and the eruption of the volcano.
"Disgusting"
In almost every advertising round, the hook used by the program to announce the news of the separation of the opera singer and the military man was the following: "Their relationship was a volcano and lava can burn them. Ainhoa ​​erupting."
The criticisms, of course, were immediate and, through the hashtag # yoveosálvame, hundreds of users launched a wave of criticism of the format for the unfortunate, frivolous and inopportune video comparison when La Palma attends one of the worst moments in its entire history.
"Who else is disgusted by the fact that Sálvame's garbage makes news of something as serious as the eruption on La Palma ???", "It's disgusting that Sálvame begins talking about Ainhoa ​​Arteta saying that the relationship was like a volcano"are some of the comments that rained down on the networks against the program.