Water, a universal right | Society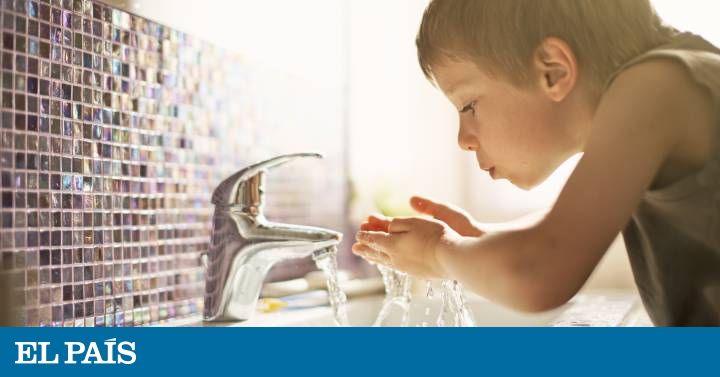 One in five Spaniards (21.5% of the population) is at risk of poverty and lives with less than 8,871 euros per year. The results are extracted from the latest Living Conditions Survey, recently published by the National Institute of Statistics (INE) based on data from 2018. In these households that face the poverty threshold, dealing with basic supplies such as water is one of the many concerns that families must take on. Precisely the sixth Sustainable Development Goal (SDG) set by the United Nations sets, among other goals, achieve by 2030 the universal and equitable access to drinking water at a price accessible to all.
For some time, many entities have launched actions to ensure that all people in situations of vulnerability have water. One of these companies is Suez. To achieve this, this company carries out various initiatives throughout Spain. In collaboration with the social services of the town councils, which are ultimately the holders of the service, and with other social entities, the group has promoted a multitude of projects so that no one is left without this universal right. It does so, above all, through solidarity funds and social rates in which the company is a pioneer since 2012.
This is what happens, for example, in a building located on Sant Eloi street, in Barcelona. Here live 44 people at risk of exclusion, with mental health problems, addictions or homeless. "To achieve their social inclusion, it is essential to provide them with a decent home," explains Xavier Mauri, director of the Hàbitat3 Foundation, the entity that manages these apartments.
With a total of 450 homes distributed throughout Catalonia and 1,300 tenants, those responsible for Hàbitat3 immediately realized that guaranteeing energy and water supplies was a relevant issue. Aguas de Barcelona, ​​linked to the Suez group, ensures access to basic water consumption in all social housing managed by Hàbitat3. For this, it offers bonuses on invoices and reduced rates.
The strategic objective for 2021 is that 100% of the homes where they provide services can access at least one tariff or social fund
Only in our country, Suez serves 13 million inhabitants of 1,046 municipalities. "And 87.36% of our customers could opt for these funds and social rates in 2018," says Suez Spain's Director of Client Strategy and Sustainability, Carmen Piñán. Since 2012, the company has contributed a total of 18 million euros to a Solidarity Fund to guarantee access to water for anyone who can not afford it. In this case, Suez assumes the part of the invoice corresponding to the consumption. More than 25,000 families in the metropolitan area of ​​Barcelona are covered by this fund, which is also applied in the rest of Spain. "80% of the beneficiaries of the funds suffer severe poverty, with income of around 300 euros per month," says Nuria Latorre, director of Water Clients of Barcelona.
Economic endowments
Likewise, Suez Spain has a social rate that guarantees the supply of water while a discount is applied to the total amount of the bill, which represents 0.8% of the total expenditure of the monthly family unit. This rate applies to people with pensions and minimum incomes and unemployed families.
These actions contribute to complying with the sixth Sustainable Development Goal set by the UN for universal access to drinking water
To guarantee access to water for all households in which it provides services, the company has built numerous alliances and collaborations with public administrations and humanitarian organizations that work hand in hand with the groups that can and should be beneficiaries of these aids. "Our strategic goal for 2021 is that 100% of households in the municipalities where we provide service have at least one tariff or social fund," says Carmen Piñán, who insists that "we have never cut water to anyone I can not pay for it. "
There are many companies that are part of the Suez group that maintain, and even increase the economic endowments destined to cover all or part of the water supply bills of the most underprivileged people in Spain: Aguas de Murcia, Aguas de Alicante, Aguas de Huelva , Aquona, Aguas de Telde, Hidrogea, Sorea … A list that shares a common denominator: alleviating the needs of groups at risk of poverty.
(tagsToTranslate) water (t) right (t) universal (t) suez spain (t) guarantee (t) access (t) resource (t) boost (t) fund (t) rate (t) social bonus (t) (t) collective (t) vulnerable (t) society



Source link