Washington and Beijing agree to cooperate against climate change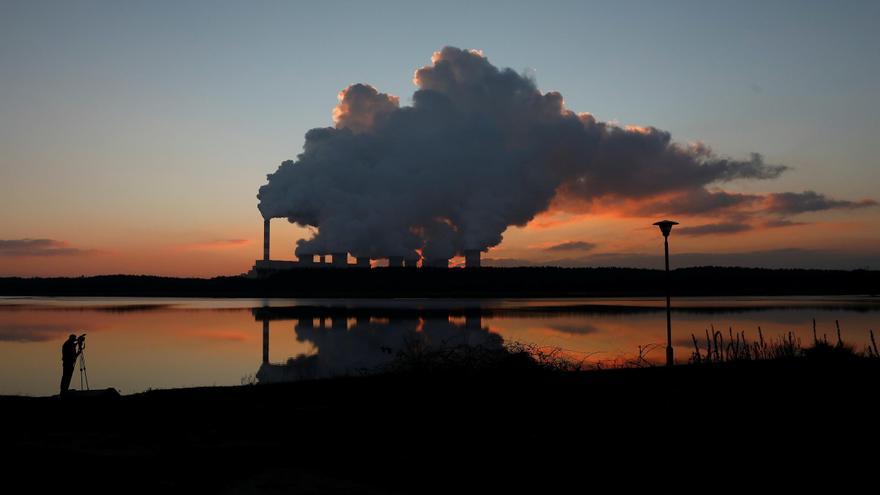 US Special Envoy for Climate Change John Kerry and his Chinese counterpart Xie Zhenhua pledged in Shanghai to "strengthen the implementation"of the agreement against the climate crisis in Paris, the Chinese Environment Ministry reported today.
In a statement issued after Kerry's two-day visit to Shanghai, both countries agreed to "improve their respective actions" against climate change and "cooperate in multilateral processes " to combat the climate crisis, which "must be approached with the seriousness and urgency that it requires."
These multilateral processes include the UN Convention on Climate Change and the Paris Agreement, on which both countries highlighted in the joint declaration their "historic contribution to its development, adoption, signature and entry into force."
"China and the United States are firmly committed to working together and with other countries to strengthen the implementation of the Paris Agreement," the statement said. Both parties recall Paris's goal of keep the average temperature increase of the planet below 2 degrees Celsius and they call to "pursue efforts" to limit it to 1.5 degrees Celsius.
In this sense, they commit to "pursue those efforts", including the "adoption of improved climate actions" with the aim of keeping "within reach" that limit of global temperature increase and cooperate to "identify and address challenges and opportunities "on this ground.
Both parties trust that the virtual summit of 40 world leaders on climate change convened by US President Joe Biden for next Thursday "increase global climate ambition to mitigate, adapt and support" the road to COP 26 in Glasgow, between 1 and 12 November.
The joint statement notes that China and the United States "will take other short-term actions for a greater contribution" in tackling the climate crisis.
Among these, they cite the intention of developing their respective long-term strategies to achieve carbon neutrality by then.
In addition, they affirm that they intend to adopt appropriate actions to "maximize international investment and financing to support the transition from fossil fuel-based carbon-intensive energy to green, low carbon and renewable in developing countries ".
On the way to COP 26 and "beyond", China and the US will discuss concrete actions in this decade to reduce emissions with the aim of keeping the temperature rise established in the Paris Agreement "within reach."
Among them, they cite policies, measures and technologies to decarbonise industry and energy, including circular economy, energy storage, grid capacity, carbon capture, use and storage (CCUS) and green hydrogen.
Likewise, the increase in the deployment of renewable energies, the promotion of green and climate-resilient agriculture, the construction of energy efficient buildings or low-carbon transport stands out.
They also commit to cooperate to address emissions of methane and other non-CO2 greenhouse gases, as well as emissions from civil aviation and maritime activities.