War breaks out in the trailer for the 2nd season of 'Dark Matter'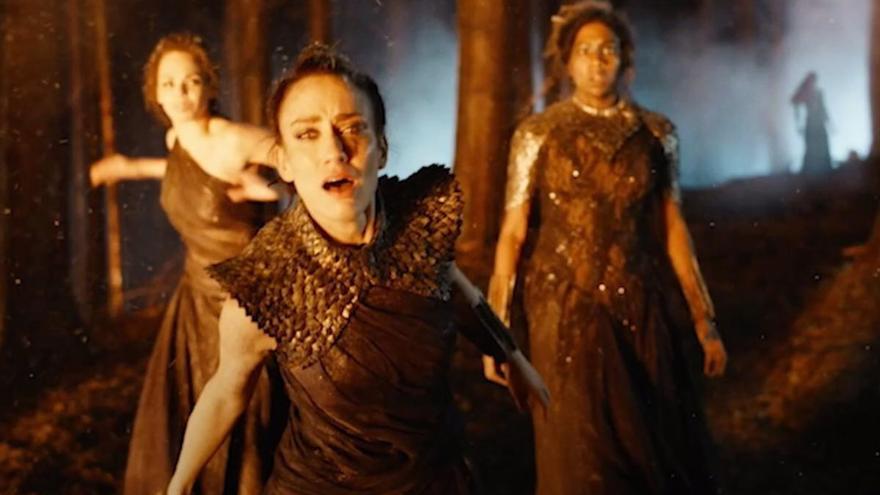 HBO has launched the trailer for season 2 of 'Dark Matter', adaptation of the award-winning fantasy trilogy of the same name by Philip Pullman. The new chapters of the adventure and fantasy series will arrive on HBO on Nov. 16.
The clip shows Lyra Belacqua (Daphne keen) and Will Parry (Amir wilson) exploring the new world that Lyra entered at the end of season 1. Lin Manuel-Miranda Y Andrew Scott They will be back and appear in the trailer in the roles of Lee Scoresby and Colonel John Parry along with several members of the Magisterium. The trailer also shows the subtle dagger, a tool that can make holes that connect worlds.
"Something happened in this world. There is something important that connects us to this place," says the protagonist. As the video reveals, the witches will try to protect Lyra, who is crucial to the prophecy, but there are many who want her dead. "The girl will bring the end of the great war. It is time to unite and end the Magisterium", you can hear in the preview.
The literary saga is made up of three installments: 'Luces del norte' (1995), 'La daga' (1997) and 'El catalejo lacado' (2000). Season 2 of the series will be based on the second volume. The new episodes will feature the incorporation of Terence Stamp, Jade Anouka, and Simone Kirby. In addition, Phoebe Waller-Bridge will voice the demon of John Parry, who in turn is played by the actor from 'Fleabag' Andrew Scott.
The second installment of 'Dark Matter' consists of eight chapters and will arrive on HBO on November 16.