Wanted managers capable of navigating the coronavirus storm in Spanish companies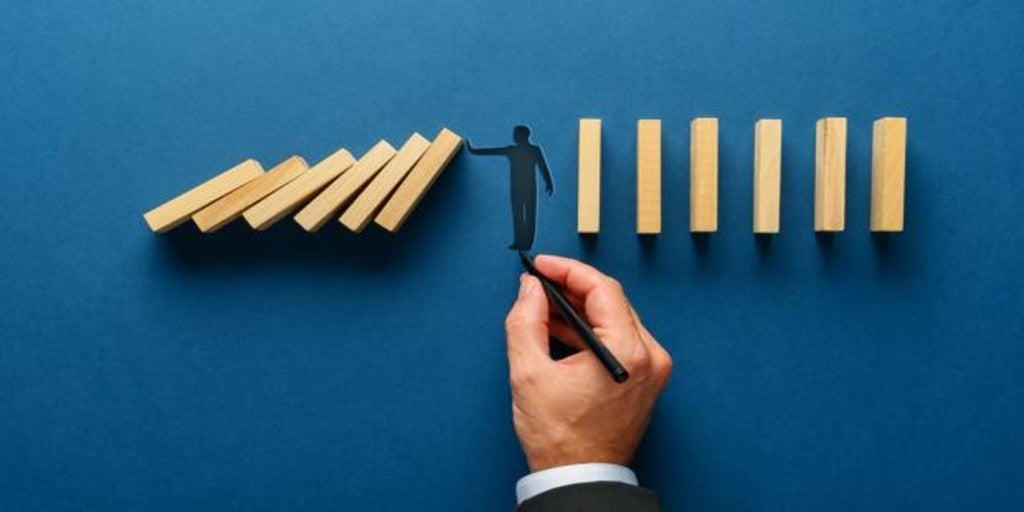 Updated:
save

Companies have changed forever because of guilt or thanks – it all depends on how you look at it – to the coronavirus pandemic. The management of organizations in recent months has driven movements in the managerial transfer market, according to various sources consulted. The headhunters operating in Spain foresee that this trend will go further and that the new hires and replacements of managers will skyrocket once the restrictions and contagions end due to the fact that both consumers and companies demand a new form of labor and productive organization. "The management of Covid has blocked and sunk many managers by testing the adaptability, agility, speed, resistance and creativity of many managers," interprets Anna Martí, CEO of Martin Warwick, a headhunting firm in the sector banking.
The INE confirms these statements through its data collected in telephone surveys. During the first half of the year, the Labor Force Survey (EPA) revealed that 15,800 executive jobs had been destroyed up to June compared to the closing figure for December, that is, before the outbreak of the Covid-19 crisis. However, the latest EPA published by Statistics shows that ehe work in this sector has recovered from July to September and that the positions of managers are already 15,550 jobs above of which there were at the end of years past.
It is a proven fact that the pandemic has accelerated digital transformation plans, which together with teleworking and the need to overcome an unprecedented crisis, have led to the organization and work models changing forever. "This has led to changes and doubts about current managerial profiles"explains Krista Walochik, a partner at the Talengo firm. «The summer months have been very busy within the world of headhunting, consulting and leadership companies, as we have been commissioned to search for new managers within different Spanish companies. In a scenario of recession, we have been given the mandate to seek managers, either because companies have decided to replace them or instead, because they have left voluntarily. Many Senior managers have realized that they did not want to stay at their current companies for the disappointment of not agreeing on how they have responded to the pandemic, "adds Walochick, who was also president for years of the association of" headhunters "worldwide.
This trend will probably continue as the real revolution in the transfer market for top executives is expected to occur once the pandemic is over and only, of course, among those companies that have managed to survive. Luis Conde, founder and president of Seeliger y Conde and a reference in the world of talent scouts in Spain, believes that when the health crisis ends, the headhunting market will explode. "By then companies will have realized that they have people who are not good enough to carry out the tasks and the management of the future," he argues. The key for organizations and managers to be able to weather the storm well lies, according to Conde, in "looking at the consumer to see what they want and see if that product can be produced at the best price, since this is what demand now ». "To sell, you have to generate demand and open your eyes to the consumer to buy. Spain needs people who have great doses of adaptability, perseverance, passion and resilience and that they are able to overcome challenges despite obstacles. The manager who does not have these qualities, prepare to change, "warns President Seeliger y Conde.
«Possibly, we will see departures of managers in the next six months, especially in cases in which managers have not been able to shape the necessary strategy to face the coming months of uncertainty that are approaching, "says Ignacio Pascual, partner of the firm Alexander Hughes.
Digital transformation
Consequently, managers who do not have the necessary skills, especially digital, will also be swept away by the looming tsunami in the workplace. «The fall in activity and the consequent decrease in the production of goods and services has affected the entire labor factor, including management positions. Additionally, this pandemic situation has led to the confirmation and impulse of a series of underlying trends that have contributed to the aforementioned reduction. Among these trends, digitization processes stand out. The greater commitment to digital is going to have a positive effect on the competitiveness of the productive fabric, but at the same time it will cause the disappearance of certain jobs, some of them associated with management positions ", interprets Ricardo Aguado, professor of economics at Deusto Business School.
Any company of a considerable size is immersed in this change and those that continue to operate in analog will be left behind. "All the large Spanish companies are now in full digital transformation and this implies from a redefinition of production lines to that of supply sources or distributions", says Ignacio Bao, Managing Partner of Signium Spain. "Companies that have been able to find ways to offer services online or quickly change their production have been a role model for many. In the post-coronavirus world, human creativity It will be essential ", considers Remí Diennet, director of Badenoch + Clark in Spain.
Emotional skills
Regarding what will be these new capabilities that will define the successful manager of the future, the experts consulted agree that "soft skills" will be promoted beyond technical knowledge, which is already taken for granted. "When it comes to selecting managers, the balance between these skills, the capacities necessary for the development of the position and the experience acquired throughout their professional career, makes sense especially", adds Ignacio Pascual, from Alexander Hughes. Critical thinking skills can suggest innovative ideas and solutions, solve complex problems using reasoning and logic, and evaluate arguments. Will be needed people with strong analytical thinking to address the division between human and machine labor, "says Diennet.
The crisis will also generate demand for specialists to resolve it. «Companies will disappear and others will be restructured, so they will look for expert managers in financial and operational restructurings. This profile, together with the expert in digital transformation, will be very necessary because we are going to see an avalanche of companies that will not be able to pay or face expenses, "says Bao. The managing partner of Signium Spain also contributes a replacement example that was commissioned from your firm last summer: «The entire team of a large company dedicated to the marketing sector has been changed for having very traditional staff focused on the old reality». «On the other hand, there are cases of managers who have had to be incorporated remotely and without having a face-to-face relationship with the team that reports to them. That has happened and is happening, it is something quite curious and unthinkable a few months ago, "Bao details.
Additionally, during the pandemic months, many business leaders have had to do more of psychologists or "coaches" than bosses having to manage the emotions or anxieties of workers locked up at home, some with children in their care, due to the closure of educational centers. «The emotional and social skills to manage people digitally are key. Many managers no longer had these skills, so doing it digitally has already been impossible ", remarks Anna Martí, CEO of Martin Warwick.
«Wanted authentic leaders and very aware of what is happening. This requires a high capacity for adaptation, resilience, tolerance for frustration, stress management and pressure. They must have emotional skills such as fear management and social skills. Teamwork is sought in digital and vision is essential. It is the moment when companies rethink their missions, "Martí points out.
Flexibility is also an upside value. "Managers accustomed to working for results and letting people organize themselves are the ones who have stood out the most," adds Walochik, who believes that above all, the manager of the future must seek efficiency while being courageous, transparent and empathetic with the needs and problems of the team in charge. "We need managers to help us create the illusion that we are going to get out of this, but look their employees in the eye and know how to tell them the truth," he says.