Waiting lists to buy an appliance due to the coronavirus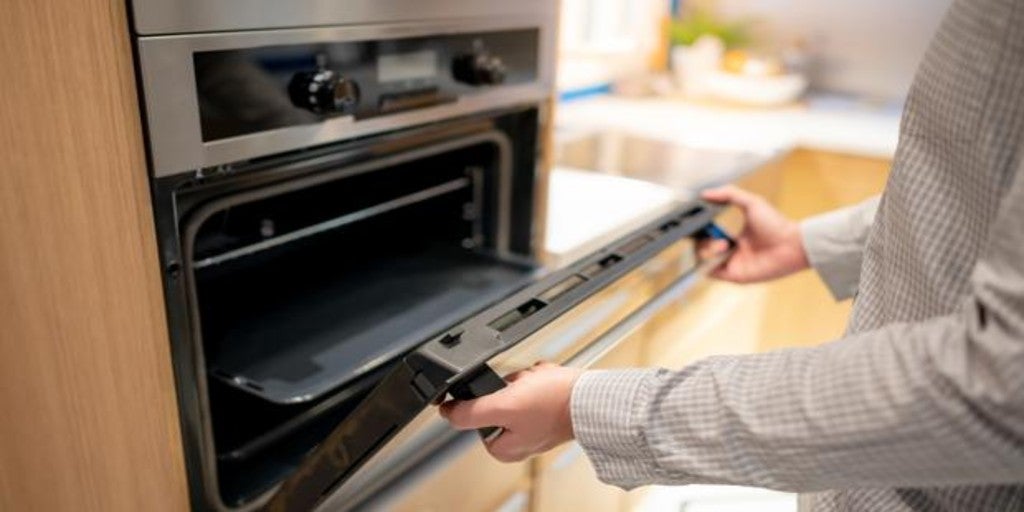 Updated:
save

The slowdown in production in China at the beginning of the year And in the rest of the countries, a few months later, when the coronavirus spread, together with the current restrictions, they have led to a decrease in the number of household appliances manufactured. This circumstance has been joined by an increase in the demand for this type of product due to the greater time we spend at home and the increase in household chores. The Covid-19 pandemic has consequently led to long waiting lists in Spanish shops for a customer to purchase a washing machine, refrigerator or dishwasher, among other electrical appliances of the so-called white line.
Although manufacturers and distributors hope that the problem will be resolved little by little and that a return to normalcy will be achieved at the end of the first quarter of 2021, the increase in purchases by the Black Friday and Christmas campaign may further exacerbate the problem. Currently, many appliances are out of stock and consumers must sign up for a waiting list and then keep their fingers crossed for the date promised from brands to marketers to be met.
The manager of the Alsako appliance store, Mariano Jordán, confirms this scenario. "There is a collapse in the delivery of products because there is an excess demand throughout Europe and at the same time, factories are at a level of 25% of production due to the pandemic." We are now delivering products in November that were ordered since last August, "explains Jordán. "There is a brutal shortage of American refrigerators or integral dishwashers, for example," says Jordán. "There are many factories in China, Turkey or Italy where components are produced or from where devices drop out while all of Europe asks for gender", he adds.
This situation leads to Consumers choose to wait for the chosen appliance to be manufactured and delivered, or to finally settle for what's in store at the moment. "Customers are buying what they can and not what they want," says the manager of Alsako.
From Electrolux (AEG, Electrolux and Zanussi) they recognize that the problem "is affecting" all brands. "Eletrolux manufactures in Europe, but we have components that come from China and there is a lack of supply. We have many factories based in Italy that were closed during the first wave of the pandemic and where every time there is a positive in an assembly line we have to isolate all workers who have had contact ", says the general director of the Electrolux group Iberia, Scarlet Loncan. "We are manufacturing more than 24 hours a day for seven days a week, although what happens will depend on how the pandemic evolves, I suppose that in two or three months everything will be solved," says Loncán.
The general director of Electrolux in Spain also refers to the increased demand from Spanish families. "People are spending more time at home and they have realized that they had an oven that was not an ornament and now they want even a better one to make bread, for example. The same is happening with other types of household appliances, such as washing machines, dryers or vacuum cleaners to live in a cleaner environment or refrigerators to store the contents of larger shopping baskets, "he says.
"Latent" demand
In the National Association of Manufacturers and Importers of Electrical Appliances (Anfel) they add a third factor to this situation: the "latent" demand that now emerges from the acquisitions that were stopped during strict confinement. «The market suffered important falls at the beginning of the year between the months of March and May, until leaving accumulated sales from January to May with a fall of 27%. The months of June to September have registered a very good level of sales and have significantly reduced this accumulated drop. The possible explanation for the partial recovery of the market is given by various factors, among them the execution of a latent demand for household appliances that was created during the confinement since it is about basic necessities in homes ", points out the general director of Anfel, Alberto Zapatero.
"The sales growth that occurred in Spain has also taken place in many countries that have suffered similar confinements together with a generalized stoppage of the production and supply chains of components and materials. This may have affected a situation of "tension" of a punctual and temporary nature between production and demand of household appliances, but we understand that it is being corrected in an accelerated way by the dynamics of the markets in a highly globalized environment ", points out Zapatero.