Waiting for the striker who brings the most goals, Cádiz as a touchstone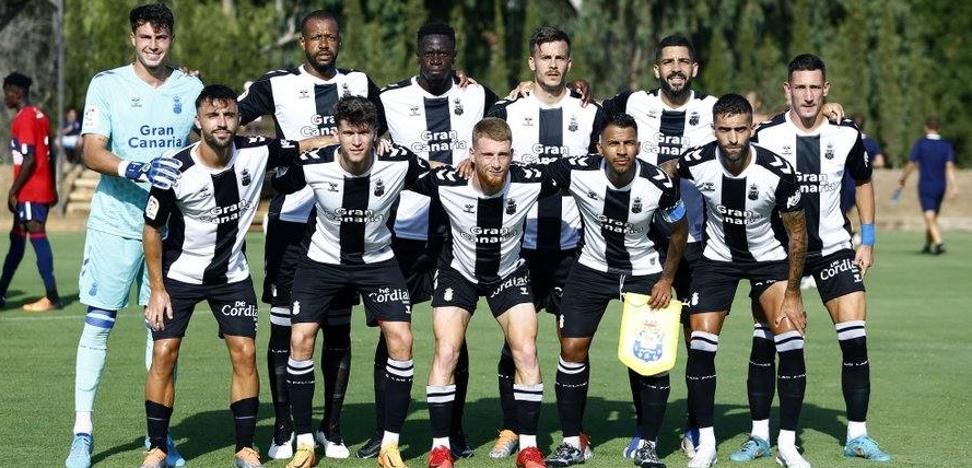 football
This Tuesday, from 6:00 p.m., third friendly and maintaining the top category level of the rivals after Espanyol and Lille
Cádiz CF calibrates this Tuesday the level of UD Las Palmas in the third friendly of the yellows in preseason. The match, which will start at 6:00 p.m., will be played on the main field of the Marbella Football Center.
Meanwhile, the sports management is still looking for that striker who guarantees the goal: three are the options that are handled, but it would not arrive in the short term. There is no rush right now. The choice has to be the right one, because it must be the player who makes the difference.
The group led by Sergio González has won its two previous friendlies: 0-6 against Barbate, and 0-2 against Málaga. An old acquaintance, Cala, continues in the Cadiz team. For his part, Nano, from Tenerife, on loan at Zaragoza, ended up terminating.
For Xavier García Pimienta it will be one of the most important tests this summer, due to the category of the rival. The workloads continue to accumulate, the legs weigh more than normal due to the double training sessions, but tactically the team is taking note to correct small imbalances.
At UD Las Palmas there are three footballers who seem unquestionably fixed in the eleven that will debut in the League in three weeks:
Álvaro Valles, in goal, Jonathan Viera and Alberto Moleiro. For quality they stand out above the rest. In the previous friendlies, against Espanyol and Lille, they scored high.
The defense also seems to be taking shape: the Brazilian Sidnei and Eric Curbelo, as a couple of central defenders, and Sergi Cardona, on the left wing.
It remains to discover the right wing. In theory that position would go to Alvaro Lemos, but his continuity at the club is not guaranteed. His high file is unaffordable, due to the salary limit. Nor is the other player for that position, Ale Díez, also included in the discard list. Pimienta is testing several options: Álex Suárez, or the young Palanca and David Vicente.
For the double pivot: Mfulu, Loiodice, then Fabio and
Kirian, who is coming out of covid, and that he has not had a complete preseason. In another player in which much hope is placed is in Pejiño, who is seen training with great enthusiasm.
Álvaro Jiménez and Marc Cardona, the other alternatives.