Waiting for a responsible family: 400 pets are looking for a home in Vigo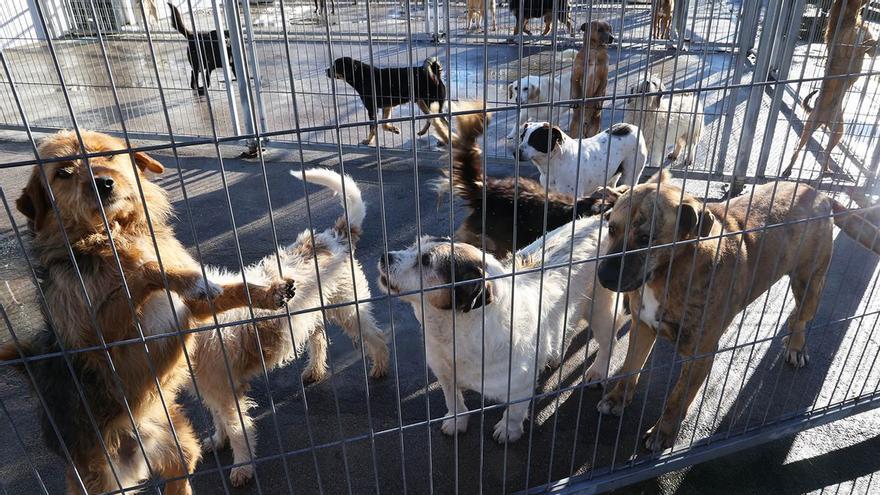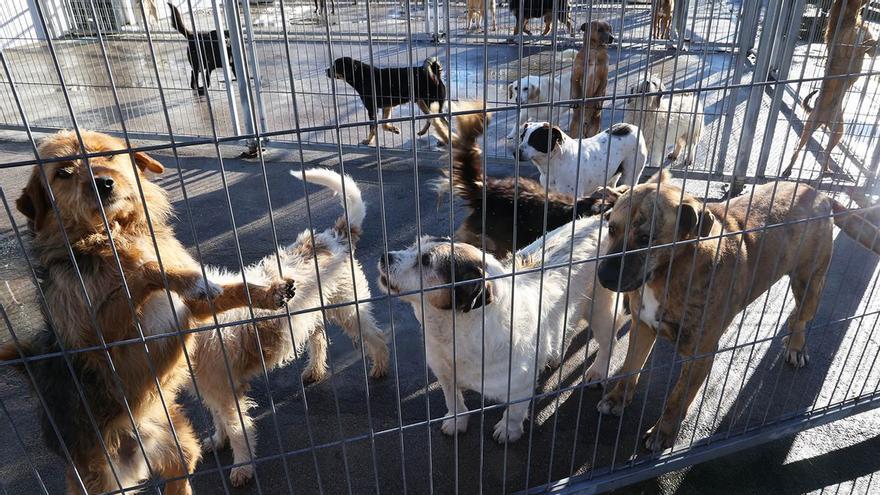 "Born in 2019, Toño is a big mastiff with a lot of strength and energy. Very playful and friendly, he loves spending the day with other dogs, he never makes a mess. Above all because he is also very cuddly and somewhat fearful, but as soon as he picks up confidence is a true whirlwind of supreme happiness. In adoption". Like Toño, Blanca, Auga, Ari, Blas or Bona, until adding more than 400 animals, are currently waiting for a responsible family that loves them, because, as the president of the municipal refuge of A Madroa affirms, in Vigo, Vincent Viso, "sadly there continue to be more abandonments than adoptions".
In its facilities, Today, the protector of Vigo has a hundred cats and more than 300 dogs., some figures that Viso calls "horrible" and as the main indication that "dropouts have not subsided in the Vigo region," he says. In this sense, the president of the municipal shelter says that the pandemic has made a dent in the dropouts, since "with the COVID crisis, the loss or change of work, including housing, have caused an increase in the number of abandoned animals, mainly due to lack of means. When it is decided to incorporate an animal into the family, many times the accounts of what it implies are not well taken into account, because it is not only about feeding them and keeping them clean, there are also a series of veterinary expenses that must be assumed. They are one more responsibility", emphasizes Vicente Viso.
Although, in his opinion, it is still "early" to take stock of the outcome of the adoptions registered during the Christmas period, the person in charge of the animal protector of Vigo assures that "it is true that during that time more people come to the shelter with the idea of give away a dog or a cat, they come looking for puppies or good-looking animals that look cute in the photos. Others come with good will to give them to a somewhat depressed family member, but the fact is that adopting an animal is something very personal, they are not therapy, and in a high percentage this type of situation ends in abandonment.
This is why from A Madroa, At the time of proceeding with an adoption, a questionnaire is carried out about the availability of care for the animal, the space available, if you have experience with them, if there are other animals at home or children, "because adoption must be responsible, they imply a commitment of between eight and 14 years maybe. So sometimes we consider that it is better to wait for another adopter profile to avoid a second abandonment, which in the case of dogs would mean that it was practically unrecoverable", insists Viso.
In the case of dogs, the profile of those currently in the A Madroa facilities corresponds to dogs that They are around four or five years old on average and there is also a significant number of "grandparents", who find it even more difficult to get out of the shelter. In the case of the cats, the president of the protector points out that "there are real beauties and they are very peaceful and sociable, despite the fact that you might think otherwise. However, the number we have now is very high and hardly anyone is interested in them, it is much more complicated for them to be adopted than dogs. It is also true that they adapt much better to living in our shelter because we have two cat flaps that can go outside at will and have heating inside, they do not notice the difference as much as a dog".
Reform in the facilities
In the last three years, a series of works have been undertaken in the municipal refuge of Vigo, still pending completion, thanks to which it was provided with a concrete floor, new roof decks and an office area.
Vicente Viso highlights above all a separate area of ​​the shelter that has its own operating room and that is intended for the feline sterilization plan of urban colonies. In this regard, the president of the protector of Vigo comments that "our veterinarian usually sterilizes between 30 and 40 cats a month, generally more females than males, and after the postoperative period they are returned to the communes."
In the refuge of A Madroa, today, two veterinarians and five other people who take care of the animals work.