Waiter highlights the "sweet moment" of the team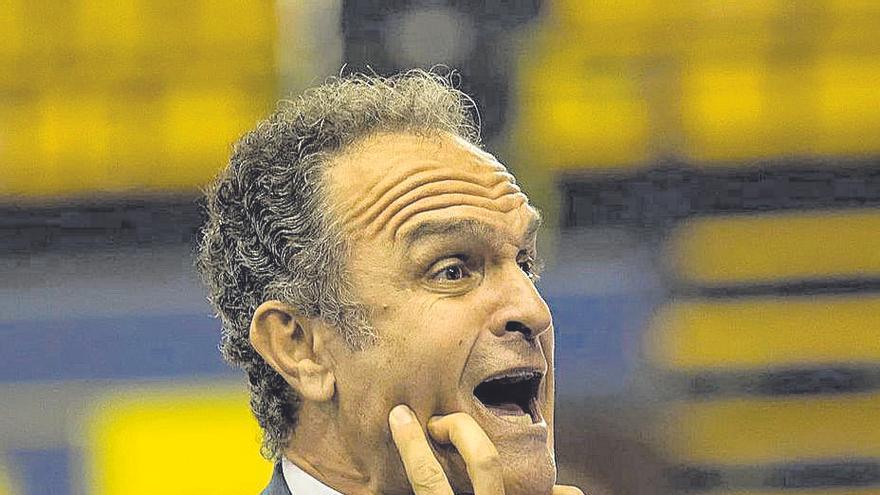 Sergio Miguel Camarero, coach of Guaguas, was most satisfied with the game displayed by his players in the quarterfinal match of the Copa del Rey volleyball, where the team from Gran Canaria won a clear 3-0 over Galician Boiro and achieved the pass to the semifinals, where today the Unicaja Costa de Almería awaits him on the track of the Insular Sports Center (5:00 p.m.).
The island coach highlights the "sweet moment" that his team is going through. "The beginnings of any competition are always complicated. Nerves can betray you and I think that's why we started with great intensity, with great concentration. The result has been very good and we are already thinking about the semifinals against a very tough opponent ", he explained.
The Guaguas coach analyzed the clash of the yellow cup debut: "Boiro is a great team. I think it is the revelation of this season in the Super League. On his court he has beaten quite a few rivals and here he has made it difficult for us. They are a very balanced group, very young. They have done a good job in this Cup. For them being here was already a gift ".
Sergio Miguel Camarero, after successfully taking the first of the three steps that Guaguas must take to win the cup title 25 years later at home, remains faithful to his Cholista philosophy. "We go point by point, game by game. Now we have to concentrate, rest and think about tomorrow's match – for today – which is very important ".
Hage, 'combative'
Guillermo Hage, Brazilian receiver of the Gran Canaria squad, is clear that the semifinal clash that measures them being late at the Insular Sports Center with Unicaja Costa de Almería The match against Almería will be "a war, a battle, a fight ".
"I think we entered the quarterfinal match against Boiro very concentrated, very focused and very disciplined. The first Cup matches are always different and tense, because the tournament is starting and the nerves are noticeable. Maybe that's why we made some mistakes that we don't usually make. In the end I saw the team very involved, very well tactically and doing things the way we had to do them ", argued the yellow player, who asks for the same concentration today in the semis.