WADA investigates Haas for painting his car in the colors of the Russian flag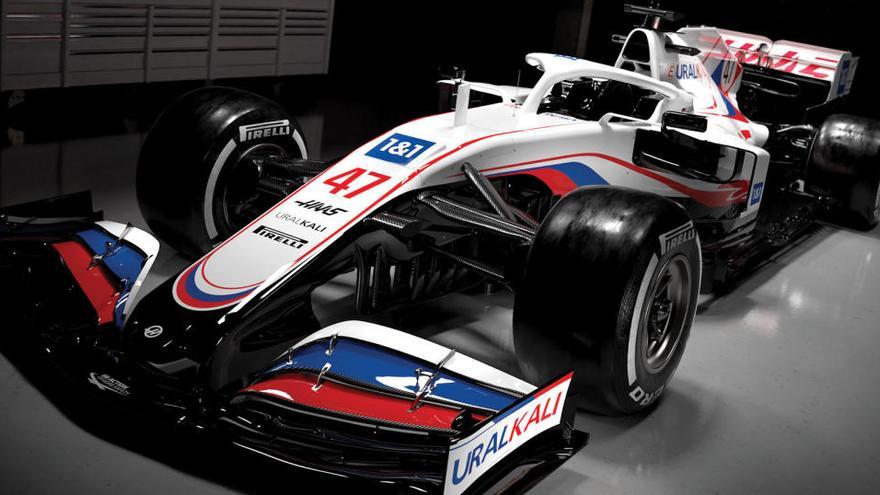 The World Anti-Doping Agency (AMA) is investigating the design of the new car Formula 1 revealed by Haas this Thursday with the red, white and blue colors of the Russian flag.
"WADA is aware of this matter and is investigating it with the relevant authorities," a WADA spokesman told Autosport magazine.
The colors reflect the team's new title sponsor, Uralkali, a Russian fertilizer company partly owned by Dmitry Mazepin, father of the team's new driver, Nikita Mazepin.
The design has raised doubts about its compliance with a ruling of the Court of Arbitration for Sport (CAS), which decided in December 2020 that Russian athletes were prohibited from competing as a nation with their symbols as an anthem and flag at major events such as the Olympic and World Games for two years.
The Russian Automobile Federation said in February that the ruling would also apply to motor competitions organized by the FIA, which means that Mazepin cannot race under the Russian flag. Nor may the pilot wear national emblems, flags or symbols, as well as the word 'Russia' or 'Russian', on his clothing or equipment.
"The team has clarified the design with the FIA: the TAS decision does not prohibit the use of the colors of the Russian flag," the FIA ​​told Autosport. For his part, Haas team principal Gunther Steiner added: "Obviously we can't paint the Russian flag as a Russian flag, but you can paint the car with colors."