Vox claims to eliminate the concept of "gender", hormonal therapies and surgery in minors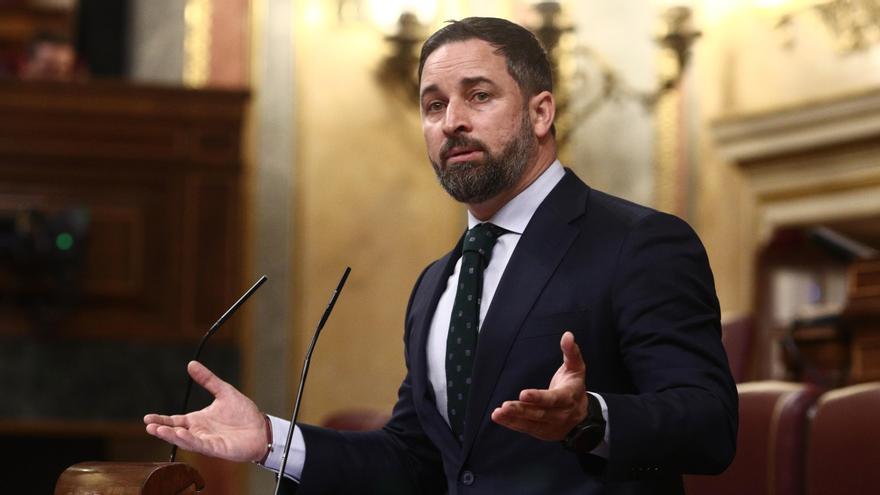 Vox has presented in the Congress of Deputies a Non-Law Proposition (NLP) to claim the government of Pedro Sanchez the elimination of the use of the term 'gender', as well as the prohibition of hormonal therapies and sex change surgery in minors.
Specifically, in the face of the so-called 'Trans Law' that the Executive of PSOE Y Can, the training led by Santiago Abascal I bet you eliminate the use of the term "gender" and the concept of "gender self-determination" of the official regulations.
NLP also claims to carry out "the pertinent actions in order to end gender ideology indoctrination in schools and in the media "and" guarantees the impossibility of hormonal treatments and 'sex change' surgery in minors ".
"The treatment of cases of gender dysphoria in minors should be exclusively psychotherapeutic", it is specified in the text signed by the deputies Francisco José Contreras, Macarena Olona, ​​Rocío de Meer, Lourdes Méndez and Carla Toscano.
In the text, the training defends that gender ideology is a "Self-destructive and socially toxic metamorphosis of feminism"and, after conducting an exhaustive journey through feminism from the so-called" first wave "to the present day, denounces that" the feminist movement gradually moved away from the noble objectives that prompted its birth and gradually became a throwing weapon and instrument. of social division ".
For the party, the "zenith" of this process has occurred with the so-called 'third wave' feminism or gender ideology, "which denies the existence of biological sex, goes against the feminine nature itself and puts the accent on gender, a socio-cultural construction subject to appropriations and self-determinations of each individual ".
Faced with this situation, and in the context of the debates on the so-called 'Trans Law', the deputies of the Vox Parliamentary Group have stressed that this NLP is seeking "protect women and children from the social engineering experiments that the Government intends to introduce in Spain".
"The signatories confirm the devastating and irreversible consequences of hormonal treatments and surgical interventions in minors and also denounce the media censorship that has been imposed on the matter. A censorship that intimidates parents, doctors, teachers and thinkers", they defend it's a statement.