Vox asks the Valencian Government the names of LGTBI activists who teach courses in schools | Society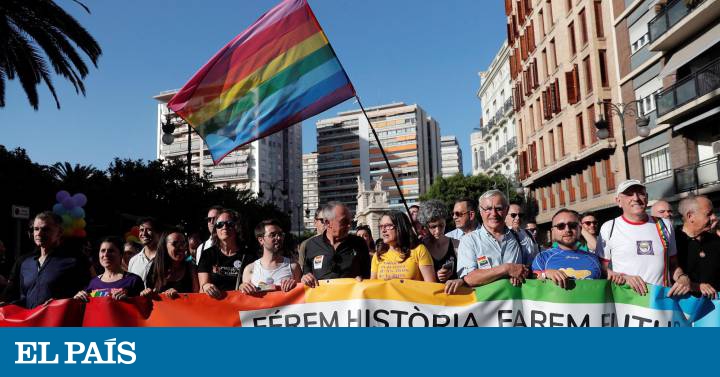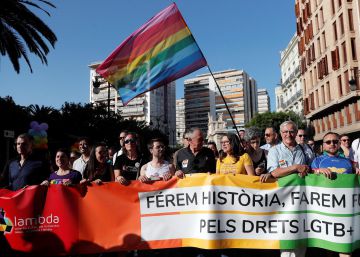 The parliamentary group of Vox in the Valencian Parliament on Monday asked the Generalitat to identify the people of the collective LGTBI who have taught courses and talks in Valencian schools in the last two years, as well as providing other personal data. The request presented in the registry of the autonomous Chamber by Deputy Ángeles Criado will be examined on Tuesday by the Bureau of the Courts, which, according to parliamentary sources, will refuse to process it for violating the Data Protection Law.
Vox wants to be provided with an "accreditation of the training" that these people have "to be with our children and the exact contents of what is given to our children". And also the "supporting documentation" that proves that they meet "the legal requirements in activities with minors, especially criminal records", and the method followed for their selection.
The request made by Criado on behalf of the 10 deputies that Vox has held since May in the Valencian Parliament is addressed to the Vice Presidency and Council for Equality and Inclusive Policies, headed by Monica Oltra. And it also covers the request for "detailed information" about the grants and subsidies granted "to the LGTBI collective" for all kinds of "courses, associations, conferences, reports, consultancies, cultural centers, gay pride days, schools …" in the years 2018 and 2019. Some data that, remember parliamentary sources, can already be consulted in the transparency portal of the Generalitat.
The same deputy has requested, in another writing, that the Chamber request the Valencian Superior Court of Justice statistics "of mistreatment and deaths of women, but also of men, elderly and children" in the autonomous community since the approval in December 2004 of the Comprehensive Law of Gender Violence. Vox asks that the statistics reflect the nationality of the aggressors. And also the country of birth in the case of people of foreign origin who have obtained Spanish nationality.