Voting begins to elect the EU candidate to the IMF with Calviño among the options | Economy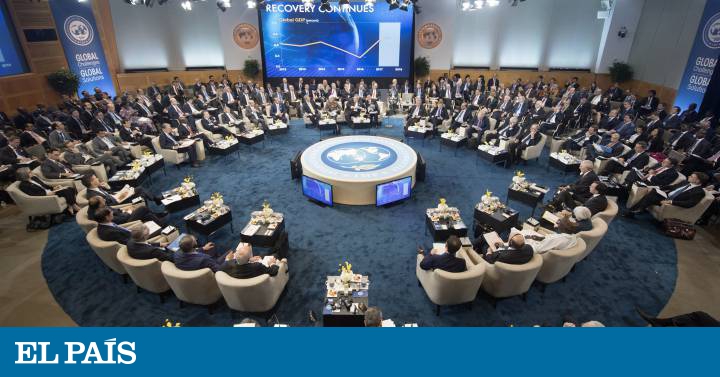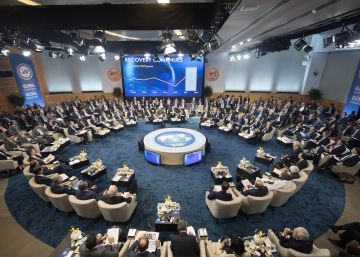 The European Union will close this Friday the long pulse among the candidates who aspire to lead the International Monetary Fund and succeed Christine Lagarde. After weeks of attempts to find an unsuccessful consensus candidate, EU finance ministers will choose their IMF candidate in an email vote that began after eight in the morning. The winner must obtain a qualified majority, this is 55% of the Member States in favor – a minimum of 16 of the 28 – that represent at least 65% of the population. If there were not in the first vote, it would be repeated as many times as necessary until there is only one left.
The elected will not automatically be the managing director of the IMF. It will be only the European candidate. But his chances of being finally chosen are very high. In its 75 years of history, a European has always been at the head of the IMF and an American at the head of the World Bank, so if this unwritten pact was not respected, it would break with a tradition of more than seven decades.
After the late withdrawal of Portuguese Mário Centeno, two men and two women are on the final list to become the European asset for the IMF. The Spanish Minister of Economy in functions, Nadia Calviño; the former Dutch minister and former head of the Eurogroup, Jeroen Dijsselbloem; the governor of the Bank of Finland and former European commissioner Olli Rehn and the current CEO of the World Bank, Kristalina Georgieva. France, which leads the process, He has qualified all of them as "legitimate and of excellent quality" candidates.
There is no clear favorite that stands out among the four. Dijsselbloem has the backing of the almighty Germany and the Benelux countries, but against him weighs his tense history of relations with the southern countries, to which he devoted a derogatory comment during his tenure at the Eurogroup. The Finn Rehn, associated with the harsh austerity policies imposed in the EU after the Great Recession, is the preferred option of the Baltic and Northern countries. Bulgarian Georgieva has the backing of France and her own country. And finally, Calviño should be able to mobilize support from the south, even more after the withdrawal of Rye.