Volunteer teachers and students of the ULPGC give Spanish classes to migrants who arrived in the Canary Islands by boat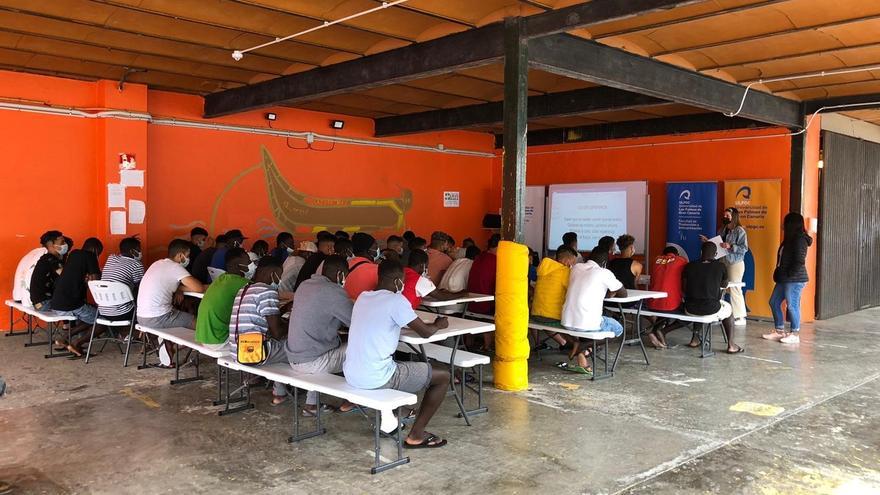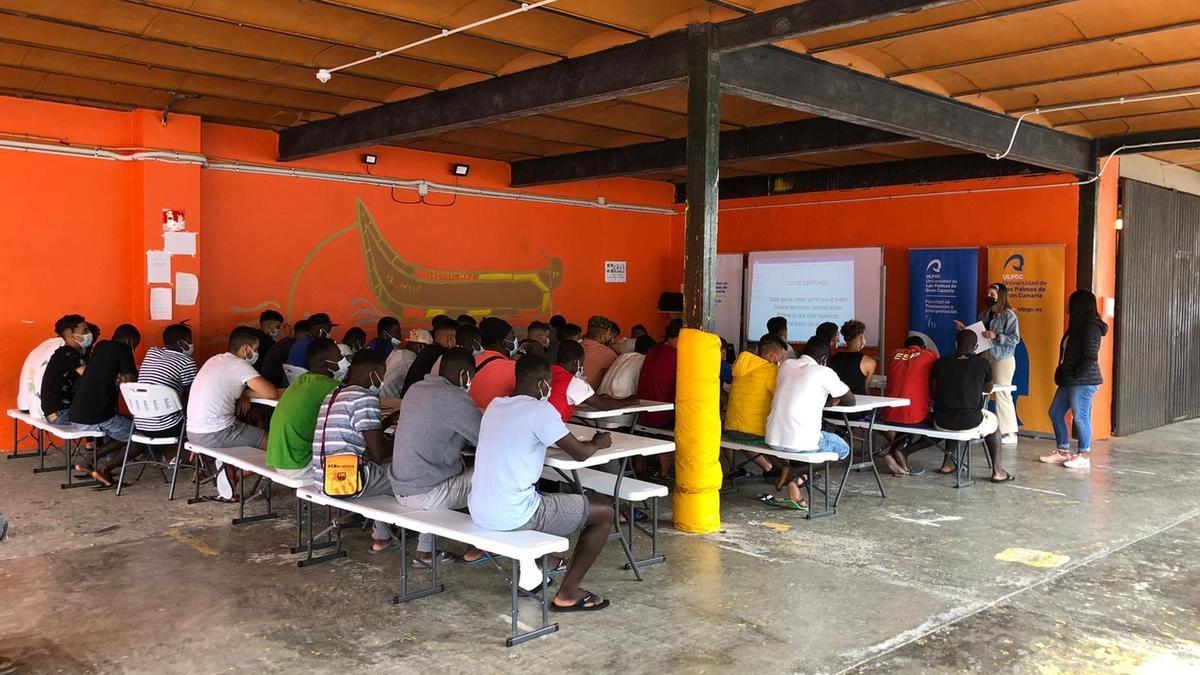 A group of professors and students from the University of Las Palmas de Gran Canaria (ULPGC) participate as volunteers giving Spanish classes to a group of migrants who have recently arrived on the island in a patera or a cayuco and that remain housed at the León School in the capital of Gran Canaria.
The educational institution has explained that thanks to these volunteers it has been developing this program of teaching Spanish to these young people since last April.
It is an initiative that starts from the management team of the Department of Hispanic and Classical Philology and Arab and Oriental Studies of the ULPGC, with the support, in addition, of Vice-Rector's Office for Social Projection and Communication, the coordinator of the University Master's Degree in Spanish and its Culture, the dean team of the Faculty of Translation and Interpretation and the dean team of the Faculty of Philology of the ULPGC.
For their part, these units have not only encouraged their faculty and graduate and internship students, but have also provided the necessary material and provided the means that allow these young people to meet their immediate and urgent communication needs on the island, that will contribute from the development of their linguistic autonomy to their future social integration.