Volkswagen will hold the largest drone show in the Canary Islands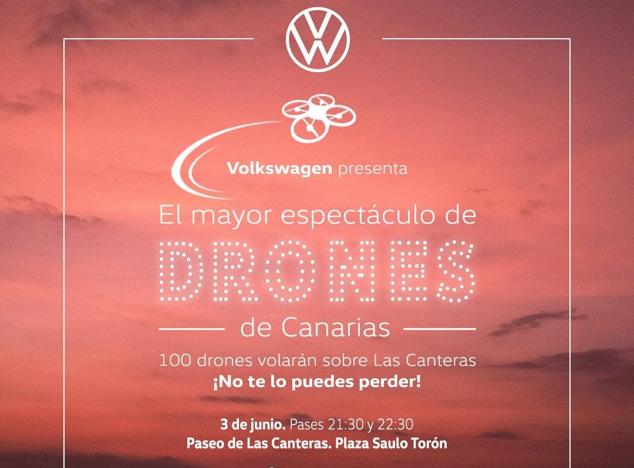 The show can be seen on Friday June 3 from Las Canteras beach in the capital of Gran Canaria
Volkswagen intends to carry out the largest drone show in the Canary Islands and for this it will mobilize 100 units in the skies of the iconic Playa de Las Canteras on June 3. Volkswagen goes with this action to Summerland with the aim of launching a very special message about environmental awareness.
On the occasion of the launch of the ID.5, the brand's new 100% electric SUV coupé, Volkswagen will carry out an action with 100 drones on Las Canteras beach. This spectacular drone event will take place on June 3 at Las Canteras beach in the capital of Gran Canaria; More specifically, the drone show can be seen between Plaza de La Puntilla and Plaza Saulo Torón and there will be two shows on Friday, June 3 to enjoy the moment: 9:30 p.m. and 10:30 p.m. Access to both passes is completely free.
The objective of this action will be to promote environmental awareness in the Archipelago, a territory as rich as it is fragile and whose preservation depends on us.