'Voilá', the other song from the Rocío Carrasco documentary that starts as a great favorite for Eurovision 2021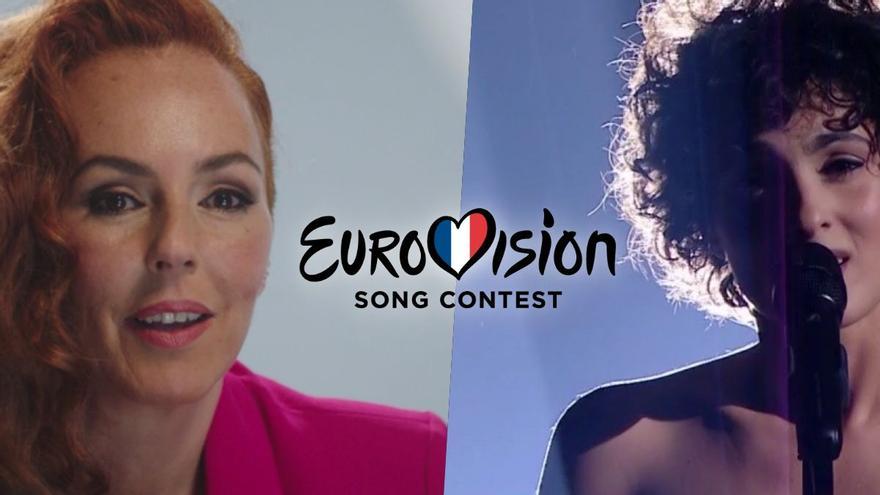 The documentary series starring Rocio Carrasco has once again generated a stir for its soundtrack. Throughout the last few days and after success of Gjon's Tears and its 'Tout l'universe', The festival of Eurovision is still very present in the Mediaset universe after 'Dew. Tell the truth to stay alive 'I also have as a soundtrack 'Voilà ', song with which Barbara Pravi will represent France in the next edition of the European competition and which will perform live this Sunday in Telecinco.
A few weeks ago, Barbara Pravi became the representative of the Gallic country in the next edition of the musical contest after taking the victory in 'Eurovision France: C'est vous qui décidez', a gala organized by French public television, with this deep ballad with an intimate cut and with a clear French essence in which it portrays a woman's journey from insecurity to strength.
Although not as much as Gjon's Tears himself, Barbara Pravi is also one of the big favorites to win at Eurovision 2021 with 'Voila '. With a few weeks to go before rehearsals begin, France is in third place in the bookmakers with a 10% chance of winning on the Rotterdam 2021 stage. If the predictions were correct, it would be their sixth win, the first after more than 44 years.
His connection with the media bombshell that 'Rocío. Telling the truth to stay alive 'has also been translated into a important promotion and visibility campaign in our country of the French candidacy, and even the Eurovision Song Contest itself, by a channel that neither participates nor broadcasts the contest, something that TVE has not achieved with its own song. In fact, this week, 'Voilá' has been the most searched song in Spain through the Shazam application with more than 59,000 captures.
Divinity's 'oracle': Mediaset's other link with Eurovision
In this way, the link between Mediaset and the Eurovision Song Contest is strengthened. For several years, Divinity has had the participating songs of the European festival very present in the promos of its spaces over the last few years. In fact, has become a kind of oracle for Spanish Eurofans by announcing its television offer with 'Euphoria', 'Only teardrops', 'Heroes', '1944', 'Toy' or 'Arcade', songs that later became winners of the musical contest.
The latest prediction that Divinity is quite recent. Days before the final of Melodifestivalen, the female channel promoted the series 'I rent my love' and 'Love is in the air' with 'Voices', a song with which Tusse won the last edition of the mythical Swedish preselection.