Voice biometrics, the master key to digital identity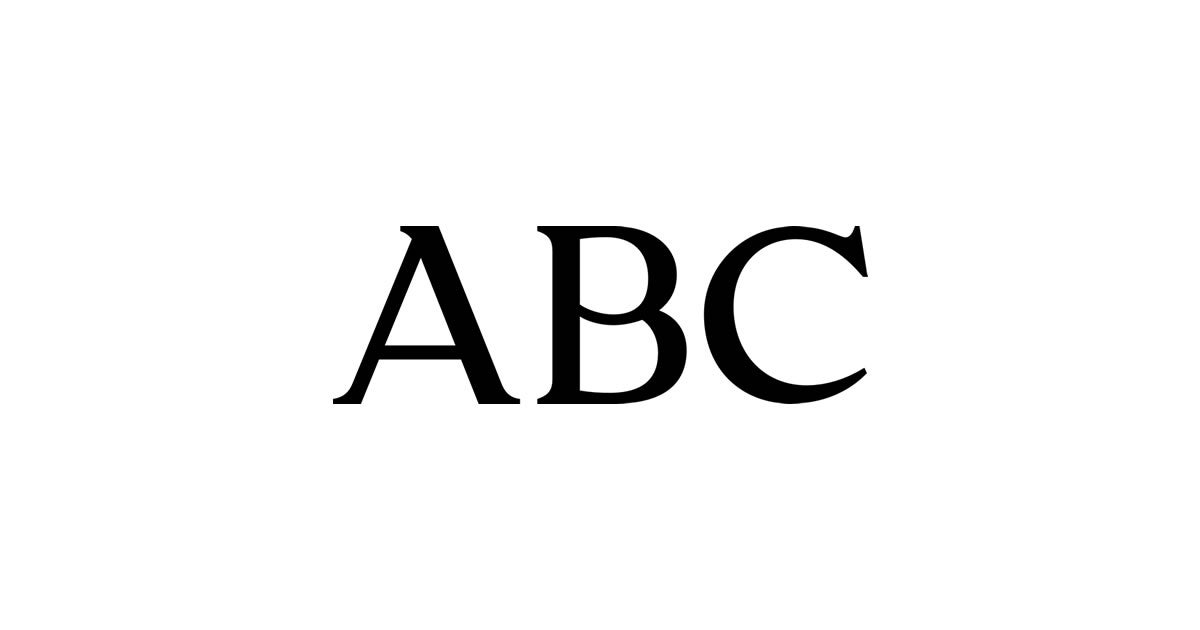 Updated:
Keep

The well-known third law of the science fiction writer Arthur C. Clark he said that "any sufficiently advanced technology is indistinguishable from magic." But the truth is that we are already experiencing that future. Robotics, the internet of things or the smart car bring synergy to voice biometrics, and the pandemic has served as a catalyst for this reality to accelerate, since el risk of contagion by contact exposed the need to provide coverage not only in person, but also remotely, where digital identity is gaining ground.
Voice biometrics is based on the fact that the vocal apparatus of each human being is unique and if a system can safely recognize whose voice it is, it is not necessary for us to use a password, which can also be forgotten or stolen more easily.
Voice biometrics is the one that has the most reach compared to others because it does not require any user infrastructure. The facial needs cameras and the fingerprint need some fingerprint readers. However, the voice only requires a telephone that today is something universal, be it a landline, a mobile phone or the nearest 'call center'. Highlighting, at first, for two uses: as an element of authentication of a person and the signing of documents, with full legal validity, by voice. And with devices like Siri or Alexa, you can search online by voice.
We are moving towards a model in which everything will be interconnected through voice, because it is natural language, and there is nothing simpler and more agile than how to interact with our environment through voice. Its potential is demonstrated by studies such as that of the Markets and Markets platform, which predicts that the global biometrics market will reach 68,000 million in 2025.
All this represents a radical change in the user experience. Surely when making a transaction with a bank, consulting an electricity bill or taking out insurance they have told you that this conversation is going to be recorded, becoming a record that is kept in a repository with an identification number. But this type of biometrics also provides security. There is an increasing indiscriminate use of facial biometrics in certain countries, but prior consent is required to use voice biometrics.
Security
This technology is not impregnable. It is enough to remember the news that a group of criminals stole 35 million dollars from a bank in the United Arab Emirates by cloning the voice of the director of a company. The robustness of the biometric system used is essential. And the figures confirm that it is very reliable: a report from the National Institute of Standards and Technology (NIST) The US Department of Commerce revealed that out of every 100 times that a user is exposed to a biometric identification system, only 1% of the time the system will request to repeat the process.
Deep down, this technology is guaranteeing the right to use a real identity because it verifies not what you know, such as your ID or a code, but what you are. As pointed out Veridas, one of the leading companies in voice biometrics, "we paint a future in which there are no keys or passwords, and people are recognized privately, securely and voluntarily."
Tailored suit
That is also the idea of ​​another Spanish company, Serban Biometrics. It was born in 2013 to provide services in the financial sector and in 2014 they began to work in different sectors and in various use cases due to the universality of the use of voice biometrics. An example is its use for voice signature as a seal and identity verification, since when you want to do any procedure with a client, the first thing you must verify is that it is him.
Let's think about the collection of a pension: what the company does is call the client to verify that they are still alive, there have been cases of pensioners who die and someone continues to collect their insurance. Any industrial sector that requires remote transactions can complete them with voice biometrics, and as indicated by Juan Pablo Yagüe, general director of the company: «Due to Covid, there were many remote board meetings to verify identity. of the attendees we integrate voice biometrics with the Microsoft Team, so that a perfect record of the participants can be made ». They also have 'antispoofing' mechanisms that prevent fraud attempts using voice recordings. "Within the supply chain, identity verification is the first or last link. And the EU is working on the 'digital wallet' and sovereign identity, which claim that the citizen is the owner of his identity and can apply it wherever he wants, "says Yagüe.
Application versatility is something Biometric Vox works on. Miguel A. García, head of marketing, comments that they were born in 2015 due to the need of one of his clients to record and digitize the working hours of his workers in the agricultural sector. "In this sector identity theft is high, there is a lot of employee turnover." This project continues to progress in the development of advanced electronic signature, access to platforms of financial entities, voice-to-text transcription, the automotive sector or the detection of Covid through voice.
Faced with the fact that Spain is, according to the CSIC cybersecurity book, the EU country in which more identity theft crimes occur, the Biometric Vox spokesperson points out that they have participated in expert analysis of the voice and 99.8% guaranteed who was the person to whom that voice corresponded.
Its differentiating product is the advanced electronic signature through voice, Firmvox. This product is capable of generating a document that embeds voice biometrics in a PDF with a series of clauses that consolidate a contract at a legal level. The use cases can be given in human resources to manage a work discharge or discharge. In the legal sector in the transfer of a power of attorney and in the doctor for an informed consent. The ease of use of this biometrics would put an end to the digital divide suffered by some elderly and emptied Spain. And this Murcian company has a project with the ONCE so that the blind can sign with their voice, which would be a huge advantage for this group.
No barriers
In the field of advantages, the Veridas company takes three seconds to identify the user, regardless of the language. Amazon needs 30 seconds and Google ten. Miguel Zarraluqui, product manager of Veridas, explains that they were born in 2017, as a result of a joint project of the BBVA bank and the das-Nano company, with experience in the field of AI. They also work in the tourism, insurance, mobility sector and work with public administrations.
The company focuses especially on 'contact centers' where this voice technology produces an average saving of 40 seconds per call. At the cost level, the telecommunications company Deutsche Telekom, which has contracted the company's services, comments that for every 30 seconds of call savings, it saves half a euro and 250,000 euros per month. A significant return on investment that fuels the appeal of this technology. Veridas has the endorsement of the NIST entity, which presents it among the top three of the world solutions in biometrics. Faced with fraud, Zarraluqui remarks: «Today the username and password appear already copied in the browser and those fields are automatically filled in, and the Internet user makes use of this without repudiation. Security is raised if security is linked to the physical qualities of the user, that is, the voice or the face. They are not ethereal or futuristic questions, they already exist and it will become more and more common.
In addition to the financial sector (where they even collaborate with the Bank of Spain) they are in industries such as 'gaming' for the verification of biometrics and prevention of online gambling by minors. And in mobility, Cabify is one of its clients. In the medical sector it is applied for video consultations and verification of doctors and patients. And now they are studying how to deactivate the house alarm with your voice or make a 'bizum' with your voice. Zarraluqui clarifies that they do not take their eyes off Asia, since for the operation of Veridas, language is not a barrier. "We have partners in Japan and India, which will be an interesting field for expansion in the coming years," he explains.
Large banks are also betting on these solutions. Raúl Navarrete, head of the Mobile channel at BBVA Spain, comments that this entity is going to add voice biometrics to physical and behavioral biometrics. And the idea is that it will be available next year both in the 'contact center' and in the mobile banking application. BBVA in Mexico already uses several voice biometric applications, such as the life test of Mexican pensioners to verify their identity. Navarrete points out that customers who use biometrics to access the bank's operations today do not reach 50%. "It is necessary for the client to get rid of fears with biometrics and perceive it as safer than an SMS that arrives via bank or operator," he concludes.
Next step
The evolution of voice biometrics for that tomorrow brings us to futuristic companies like Voice Humans. Javier Furones, its co-founder, details that the startup emerged in 2018 and evolved from the conversational world to specialize in digital humans. Furones explains that the boom in virtual assistants four years ago was the starting gun for new business models that radically transform the human-machine relationship. "Biometric recognition, coupled with digital human technology, gives this conversational intelligence the possibility of being empathetic," he says.
The fundamental objective of Voice Humans is the automation of all kinds of 'consumer experience' processes, through digital humans, in various industries: receptionists, 'personal shoppers', security, Ihealth, banking, virtual speakers ... «We live a moment unique because somehow in 2021 we are making the science fiction of the 80s come true, "says Furones. Digital humans are the result of being able to connect different technologies that until now were isolated. On the one hand the 'voicebot' (assistants such as Alexa or Ok Google), and on the other hand the new, more hyper-realistic forms of 3D such as Metahumans or technologies such as Deep Fake.
The future at home
Recently, Voice humans has created an industrial software called ANA for the first international voice elevators. And it has developed some pioneering virtual receptionists. In the coming years, they will show the possibilities of combining digital humans and biometrics in sectors such as accompaniment for the elderly and the sick, monitored through biometric controls. It would be having a digital human in your home, connected to security cameras or 'wearables' that measure joint biometric behavior with AI: voice, body position, heart rate.
All of this involves the possibilities of voice biometrics and meets Arthur C. Clark's second rule for those embarking on this industry, "The only way to discover the limits of the possible is to venture a little beyond them into the impossible".