Vodafone will veto Huawei in its main 5G network | Economy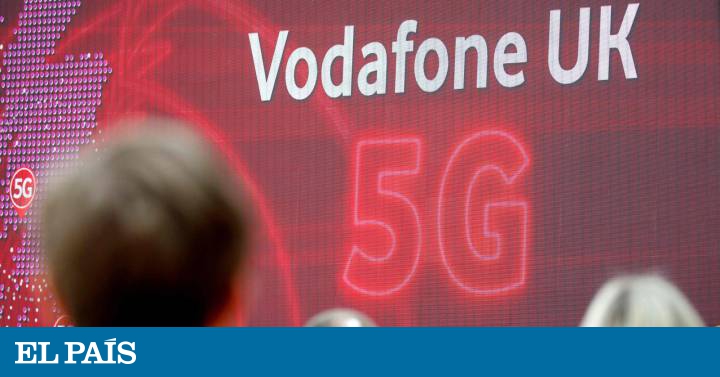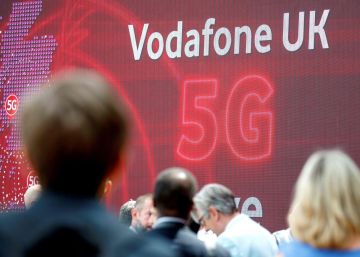 Vodafone will veto Huawei in the deployment of its main 5G mobile phone network, the so-called core, as announced by the British operator's CEO, Nick Read, during the conference with the press to present the results.
The decision of the British operator comes after the United Kingdom has announced that it will restrict the role of Huawei in the 5G deployment. "We have decided to eliminate Huawei from the main network in response to the decision of the British government," said Read.
The replacement of that most sensitive part of the network will take around five years and at a cost of 200 million euros, according to the evaluation of the company.
The United States and some allies, including Australia and New Zealand, have banned Huawei 5G networks due to alleged links with the Chinese government, although the company has denied to the full that Beijing can use its technology to spy.
The EU has been more cautious. The European Comission He issued an ambiguous statement on January 29 in which he called on countries to restrict, and even exclude, suppliers who consider "high risk" for the security of mobile infrastructure, but without expressly citing Huawei.
Brussels does not allow Chinese companies in Europe to free either by asking EU partners for very strict control and diversification of their suppliers, although it leaves possible measures to the countries. Spain has not ruled on the veto to the Chinese brand. Operators in Europe, such as BT and Orange, have already eliminated Huawei equipment or have taken steps to limit its future use.
Results in Spain
On the other hand, Vodafone Spain continues to suffer the effects of competition on revenue although it has cut the bleeding of customers who were fleeing massively to their rivals. The operator recorded revenues per service of 966.4 million euros in the last fiscal quarter (from October 1 to December 31, 2019), 6.5% less than in the same period of the previous year, but improving compared to the previous quarter (-8%). Total revenues amounted to 1,077.9, 7% less than in the third quarter of the previous year.
Vodafone blames these results on the commercial aggressiveness in the sector and the thrust of the low-cost segment, but they have been compensated with customer gain from the contract, fiber and television mobile portfolios skyrockets in the quarter
Vodafone Spain's mobile contract customers increased by 19,000 in the third quarter of the year to 11.3 million, from the 13.57 total. In fixed terms, Vodafone Spain experienced a growth of 45,000 clients in the quarter in its fiber portfolio, up to 2.9 million. Television subscribers rose by 56,000 in the third quarter of the year, to close December at 1.36 million, representing the highest quarterly growth in the last three years.