Vodafone accelerates in the race for 5G and takes a step towards real-time connectivity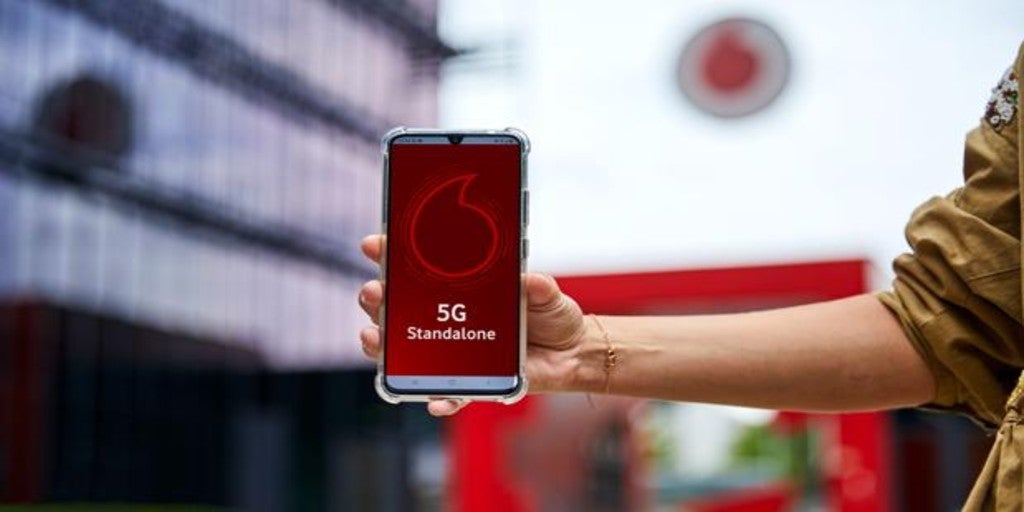 Madrid
Updated:
Keep

The race for 5G picks up speed in Spain: Vodafone announced this Thursday the deployment of the first 5G SA (stand alone) core network in the country, still with a pre-commercial nature. Through it, the operator wants to continue with the development of 5G use cases. A technology with which the telco led by Colman Deegan debuted in mid-2019 and is already offering in two5 major Spanish cities, through a 5G NSA network (not stand alone).
With the new core network, Vodafone definitely loosens ties with 4G for which it uses the technology provided by Ericcson. In addition, this movement will allow teleco to develop new applications and functionalities such as 'network slicing', which will allow the development of private networks for companies within Industry 4.0. Company sources have highlighted the low latency or fast loading of the new network that will be less than 10 milliseconds in optimal conditions.
"A paradigm shift"
For Julia Velasco, network director of Vodafone Spain, all of the above supposes «a paradigm shift, since it enables new capabilities that will be key to the creating future applications and Industry 4.0 use cases ». In his opinion, it is a step forward towards real-time connectivity
In any case, the core 5G SA network still has a pre-commercial character. In other words, the new features of this technology are only accessible for now from Samsung brand smartphones.
On the other hand, the teleco will collaborate with Ericsson and Samsung in the development of 5G use cases in different economic sectors thanks to the low latency applying technologies such as augmented or virtual reality. For example, it seeks to promote the automation of industrial processes or remote medical operations through extended reality, improving interaction with machines. Along these lines, on June 1 Vodafone presented the Nreal Light glasses and its own augmented reality application, 'Vodafone 5G Reality AR'.
A boiling market
Vodafone's movement coincides at a particularly interesting moment in the telecommunications market in Spain: Waiting for the result of the MasMóvil opa on Euskaltel and of the 700 Mhz spectrum auction, which takes place in the middle of next month, telco accelerates the race for 5G. Vodafone was the first to launch 5G in Spain in mid-2019 in 15 Spanish cities, kicking off a competition in which they are also immersed Telephone - with a network covering more than 75% of the population, Orange Y MasMóvil, the latter through its main brand 'Yoigo'.