Vocento's operating income in the first half fell 15.6% compared to a year ago, after suffering the peak of the crisis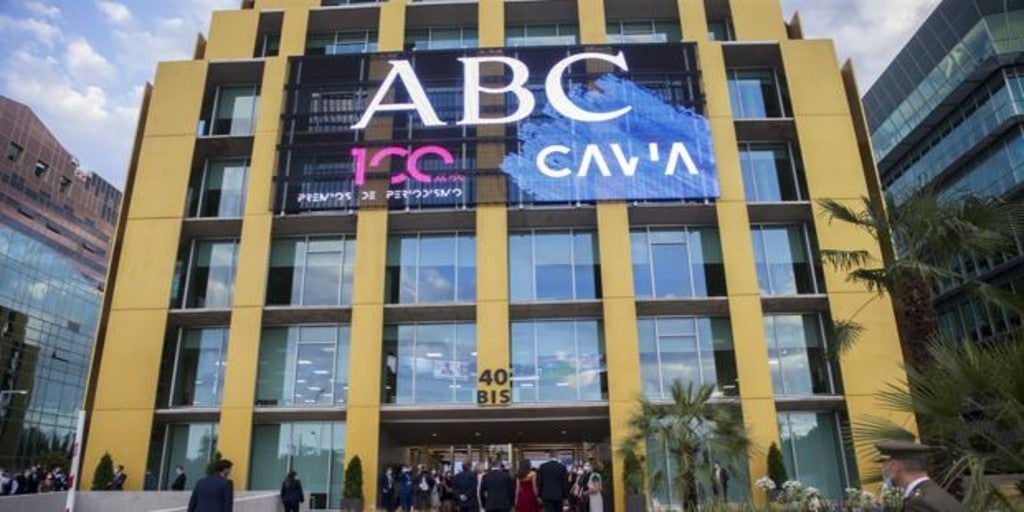 Madrid
Updated:
save

With a consolidated balance of 485.3 million euros (485.7 in 2019), Vocento closed 1H20 with Total operating income of 163.7 million euros, 15.6% less than in the same period of the previous year. This drop reflects the impact of Covid-19 on economic activity, which in 1Q20 forced the Group to activate a cost adjustment plan until the end of the year, and whose impact during 1H20 has made it possible to offset by 64% the drop in income.
Among the results derived from the measures adopted by Vocento to try to minimize the impact of the Covid-19, are the acceleration of the digital transformation, seeing its position strengthened with the increase in subscribers in the set of headers, as well as the increase in registrations both in ABC.es, where 800,000 registered users are reached, and in new formats such as Gastronomía Live.
While in the sector they decrease 34.5%, the Group's advertising revenue during 1H20 fell 22.6%. The brands of Vocento return to record a better performance than the market both in offline press (-26.4% vs. -41.2%), and in online advertising (-14.8% vs. -20.5%). This relationship reflects the fortress of the headwaters of Vocento during the pandemic, as indicated by its peak months (April and May), whose ratios were -33.9% vs. -59.4% of the sector and -35.8% vs. -60.6%, respectively. The weight of digital advertising rises 3.5 pp to stand at 44.5%, including e-commerce revenue.
On the other hand, operating expenses without depreciation represent -152.8 million euros, with a decrease of 11.6% compared to -172.8 in 1H19. Likewise, comparable EBITDA has decreased to 10.9 million euros during 1H20, compared to 21 million in the same period in the previous year, which is equivalent to -48.2%. Despite the overall economic impact of the Covid-19 crisis, comparable EBITDA in business areas such as Gastronomy and Agencies presents a positive balance. On the other hand, in 2Q20, the most affected by the crisis, Vocento generated a Comparable EBITDA of 5.8 million euros.
The generation of ordinary cash it was 6.6 million euros in 1H20. Net financial debt (DFN) stands at 67.5 million euros, compared to 52.8 million in 2019, with a comfortable compliance with covenants and a liquidity situation of 68.5 million euros, added cash and available lines of credit. The increase in the DFN is due almost entirely to the IFRS 16 effect (15.5 million euros), mainly linked to the rental of the new Madrid offices.
Opportunities also arise in this adverse business environment, such as Vocento brands such as Reliable source of news versus fake news in social networks, the increase in digital subscribers (both ON + how Kiosk and More), the increase in online audiences, according to Comscore. In a sector in full transformation, Vocento's digital positioning is a differential element.
Results by business areas
In Newspapers, operating income (includes offline and online activity) during 1H20 amounted to 132.2 million euros, compared to 160.6 in 1H19, a direct consequence of the Covid-19 crisis. During 1H20 Supplements and Magazines they entered for 8.5 million; ABC, 36.3 million, and Regionals 93.4 million euros.
The Diffusion Margin during 1H20 was -0.9 million euros, a drop similar to 1H19 and in line with the objectives for the beginning of the year. And the sale of copies it has dropped -9.0% (-4.4% in 1H19), highlighting the resilience in the newspapers of the Northern Zone (-3.0%). In this context, comparable EBITDA stood at 8.3 million euros, down from 18.5 million in 1H19.
In Audiovisual, operating income during 1H20 reached 15.2 million euros (16.6 million in 1H19). However, comparable EBITDA in 1H20 represents 4.7 million euros, which represents a slight decrease compared to 5.3 million in 1H19.
In Classifieds, Operating income reached 10.8 million euros in 1H20 (13.9 in 1H19), while comparable EBITDA was 2 million euros, compared to 2.9 million obtained in 1H19.
In Gastronomy and Agencies, operating income reached 7.4 million euros during 1H20, which represents a notable increase compared to 4.7 million in 1H19. The comparable EBITDA is 0.7 million euros, which means un 0.1 million increase compared to 0.5 million in 1H19.