Vocento reduces its Ebitda in the third quarter by 1.3 million euros compared to 2019 (-21.4%)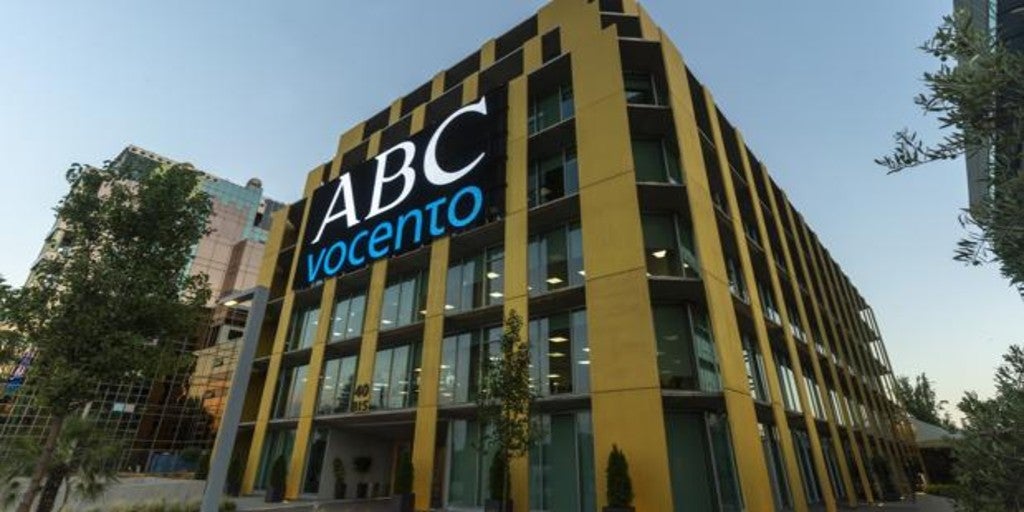 Updated:
save

Vocento has closed the first nine months of the year with total operating income that fell by -15.1% to 241.5 million euros, compared to the same period of the previous year, mainly as a consequence of the crisis generated by Covid 19. However, in 3Q20 there was a slowdown in its decline to -13.2% (excluding the change in the accounting of subscriber bonds in ABC), compared to -23.9% in 2Q20.
The Group's advertising revenue fell 19% during 9M20, figure significantly lower than the market, which falls by 28.3%. In this period, Vocento brands once again performed better than the market, both in offline advertising (23% vs. 36.8%) and in online advertising (11% vs. 19.2%). The fall in the Group's advertising revenue in 3Q20 was -10.0%, improving the trend of the previous quarters (2Q20 -31.3% and 1Q20 -12.7%).
The weight of digital over total advertising, including the Group's digital advertising revenues and those from e-commerce accounted for within other revenues, increased by 3.5 points, reaching 45.4% in 9M20.
Regarding the evolution of advertising revenues according to their local or national origin, the former presented a better performance, -17.8% vs -20.4%, respectively, thanks to a better evolution in 3Q20 (local -5.7 % vs national -14.0%). While advertising of local origin has entered 49.5 million euros in 9M20 (52.6% of the total), revenues in advertising of national origin have been 44.6 million (47.4% of the total) . In this scenario, offline advertising represents 78.3% locally and 27.9% nationally, while Online represents 21.7% locally and 72.1% nationally.
ON + subscribers increase by + 39% up to 55,000 in 9M20. The ON + models obtain an EBITDA in 9M20 of 1.2 million euros. Within the Group's strategy, it should be noted that in October 2020 ABC.es joined the payment model.
On the other hand, operating expenses without amortization amounted to 229.9 million euros during 9M20, placing the reported Ebitda at 11.6 million, 43.5% less than in 9M19. Regarding the comparable Ebitda, and excluding the impact of compensation, during 9M20 it was estimated at 15.8 million euros, 42.1% less than the same period of the previous year, when the crisis situation generated by covid19. The cost reduction carried out by the Group, within the strategy of adaptation to the Covid situation, compensates in 9M20 for 71% of the drop in income.
With an increase in depreciation to 14.7 million euros, operating income (Ebit) during 9M20 stood at -3.3 million euros, which represents a decrease of -9.4 million euros over 9M19 due to the decrease in activity derived from the crisis situation.
The generation of ordinary cash has been 7.4 million euros until September, where the most notable impact –Ebitda aside- has been the variation in positive working capital of 4.7 million euros due to higher collections from customers. Net financial debt (NFD) has increased in 9M20 due to new rental contracts linked to new properties in Madrid and Bilbao, to 69.3 million euros vs. 52.8 million in 2019, with a DFN / Ebitda ratio of 1.8x. Without taking into account the effect of rental contracts, the NFD ex IFRS16 has varied by only 2.3 million of euros to stand at 48 million euros. Likewise, Vocento faces the close of the year with a comfortable liquidity situation, with 65 million euros between cash and available credit lines.
Results by business areas
In Newspapers, operating income (includes offline and online activity) during 9M20 amounted to 195.3 million euros, 17.2% less than in 9M19. This decrease was 15.9% in Regional Press, 19.9% ​​in ABC and 24.1% in Supplements and Magazines.
In this context, the comparable Ebitda stands at 11.2 million euros compared to 22.5 million in 9M19 and in this stagnant third quarter, Vocento reduces its Ebitda by 1.3 million euros (-21.4%) compared with the same period of 2019. The profitability of the Regionals has been strongly affected by advertising, especially print (-11.7 million euros), by the margin of printers and distribution in -1.02 million and, with the opposite sign, due to savings in personnel and commercial costs, among others, which had an impact of +6.9 million euros. For its part, ABC's Ebitda is impacted by the advertising drop (-2.8 million euros, concentrating on print 95% of the total drop) and to a lesser extent due to the drop in the margin of both diffusion and printing activity. On the contrary, Supplements and Magazines have seen to improve their comparable Ebitda by 0.8 million euros, thanks to cost savings.
In Audiovisual, operating income reached 22.4 million euros, a decrease of 7.8% compared to 9M19. The comparable Ebitda stood at 7 million euros during 9M20, which represents a decrease of 7.2% compared to the same period of the previous year. The decrease in Ebitda is mainly explained by the fall in DTT advertising revenue, largely caused by the current extraordinary circumstances.
In Classifieds, operating income reached 16.5 million euros compared to 20.9 million in 9M19. The income of the area is impacted by the deconsolidation of the Infoempleo portal in 2019 (pro-forma income 9M20, -14.7%), in a particularly adverse environment for motor and real estate classifieds where key variables such as online audience or number of clients of both portals already exceed pre-covid-19 levels. Comparable Ebitda reached 3.4 million euros in 9M20, 1.2 million euros less than in 9M19, reflecting the chosen strategy to support the business in the medium term. On the other hand, it should be noted that if the annual evolution of the comparable Ebitda in 3Q20 vs 2Q20 is compared, the fall has gone from -83.6% to -19.5% respectively.
In Gastronomy and Agencies, operating income reaches 10 million euros, 61.8% more than in 9M19, with a comparable Ebitda of 665 thousand euros, 6.5% more than in 9M19. However, the Gastronomy Ebitda is affected by the holding of fewer events compared to the same period of the previous year.
In October, Gastronomika San Sebastián was held in a new repeatable virtual format, with a great success of attendance (21,000 registered attendees) and international repercussion (attendees from 103 countries). Following the Group's objective of strengthening the diversification business areas, Vocento has acquired the company Mateo & Co, a strategic brand, marketing and communication consultancy specializing in gastronomy and food in Spain. Mateo & Co is a leader in its sector in Spain and also has an international presence (United Kingdom).
Regarding the Agencies division, revenues were reached in 9M20 of 6.6 million euros, +5.4 million euros compared to 9M19, mainly due to the impact of the consolidation of the agencies. The comparable Ebitda in this period is positive by 0.3 million euros. The diversification effort of this division stands out both through the incorporation of new clients (pharmaceutical or food sectors) and growth in digital (e-commerce projects).