Vocento advances in the fulfillment of its objective of recovering the 2019 ebitda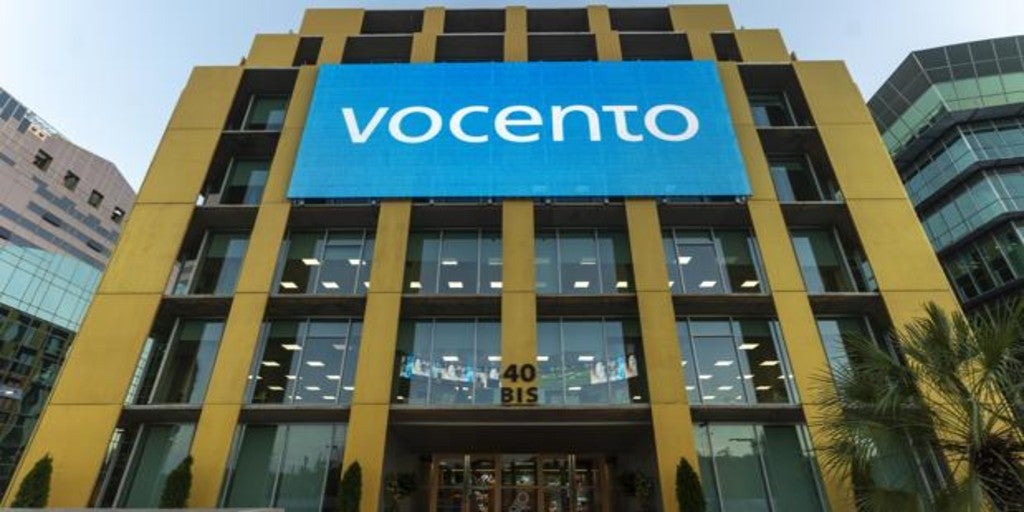 Updated:
Keep

Vocento has closed the first nine months of the year with some total operating income of 249.5 million euros, which represents an increase of 3.3% compared to the same period in 2020. In this scenario of increasing post-covid normalization, ebitda in 9M21 stood at 21.7 million euros, 87.7% more than in 9M20, and growing by 1.2 million euros compared to 9M19, thanks to the absence of severance payments in 9M21. These ratios bring the group closer to its goal of reaching the 2019 EBITDA. On the other hand, the operating profit (EBIT) stands at 17.4 million euros.
The Group has improved the readership margin by 3.7 million euros compared to 9M20, despite the fact that the sale of copies has decreased by 3.1%, and by 2.7 million euros compared to 9M19.
This has been achieved by managing headline prices and costs, as well as the 29% increase in digital paid subscribers to reach 81 thousand in September, of which 57 thousand correspond to regional headers and 23 thousand to ABC.
The Group's advertising revenues in 9M21 show a growth of 4.4% over 9M20, to 99.9 million euros, although it still maintains a decrease compared to 9M19. Regarding the market, Vocento brands registered a better performance during the first nine months of the year compared to 2019, both in offline press (-26.5% vs. 30.9%) and in online advertising ex Classifieds (+18.0 % vs. + 6.3%). Considering not only digital advertising revenues, but also e-commerce revenues accounted for within other revenues, the digital weight over total advertising reaches 51.0%, with an increase of +6 pp over 9M20 and +9 pp on 9M19.
The evolution of advertising revenues according to their local or national origin experienced growth of both in 9M21 compared to 9M20, with increases of 9.3% national and 1.7% local. Compared to 2019, in 3Q21 local advertising is closer to the pre-pandemic level, with a variation of only -3.3%. Revenues from Newspapers and Magazines events grew 9.1% in 9M21 over 9M19.
Operating expenses without amortization amounted to 227.8 million euros during 9M21, placing the reported ebitda at 21.7 million euros, with an increase of 10.1 million over 9M20. The results in the press, other businesses and new businesses improved significantly compared to the previous year, and by heading the most relevant during 9M21 have been in digital advertising and readership margin. The comparable ebitda it also increased by 5.9 million euros compared to 2020, the latter adjusted for the compensation made. Compared to 2019, the Group's comparable costs have been reduced during 9M21 by 11.4% compared to 9M19, thus offsetting a large part of the drop in revenue.
The operating profit (ebit) in 9M21 it stood at 17.4 million euros, which represents an increase of 20.7 million over 9M20. This growth is explained by the operational improvement in EBITDA and the positive result from the sale of the El Diario Vasco headquarters, the divestment of which has had a positive result of 10.6 million euros.
The ordinary cash generation It was 20.2 million euros in 9M21, compared to 7.4 in 9M20 and 17.1 million in 9M19. The most notable impact, apart from the improvement in ebitda, has been the variation in positive working capital of + 8.1 million euros, due to the reduction in inventories and the positive situation of collections, among others. The net financial debt (NFD ex IFRS16) stands at 17.9 million euros, compared to 46.6 million euros in 2020. The divestments of the headquarters of El Diario Vasco and 45% in Izen represent a reduction in net debt of 24.6 million euros . The NFD / EBITDA LTM ​​ratio ex IFRS16 in 9M21 is 0.5x (compared to 1.5x in 2020).
Results by business areas
On Newspapers, the operating income (includes offline and online activity) during 9M21 amounted to 199.3 million euros, 2.0% more than in 9M20 (+ 2.5% in regional and + 3.5% in ABC). Ebitda comparable stands at 19.3 million euros, + 71.7% compared to 9M20. For its part, ABC's Ebitda, estimated at 1.5 million euros, is supported by the growth of advertising (1 million euros) and the readership margin (2.9 million), which compensate for the worse evolution of printing activity. On the contrary, Supplements and Magazines have seen their comparable ebitda improve by +766 thousand euros, reaching 794 thousand, thanks to the recovery of events such as WomenNow and the celebration of new ones such as Turium, Vocento's proposal to promote the evolution of the tourism in Spain.
On Audiovisual, operating income reached 21.5 million euros, down 4.0% compared to 9M20. The comparable ebitda stood at 6.7 million euros during 9M21, which represents a decrease of 4.2% compared to the same period of the previous year, explained by the lower activity in the distribution of Content.
On ClassifiedsIn motoring, the services offered continue to be expanded, and a service for the sale of individuals (C2B) has been launched, as well as another for renting vehicles, while in real estate, multiple alternatives for business development are being analyzed. In addition, the acquisition of Premium Leads allows progress in the business transition strategy towards marketplaces.
The operating income In this area they reached 18.3 million euros in 9M21, + 10.9% over 9M20, affected in the case of motor vehicles by a shortage of stock of used vehicles -a consequence of the lack of supply of semiconductors- and the sharp drop in the sale of new vehicles, which has an impact on the renewal of fleets. In real estate, the turnover exceeds the level of 9M20. The comparable ebitda reached 3.7 million euros in 9M21.
On Gastronomy and Agencies, the operating income reached 13.9 million euros, 39% more than in 9M20, with a comparable ebitda of 989 thousand euros, 48.8% more than in 9M20. In the Gastronomy division, after the face-to-face celebration of MadridFusión in June, accumulated revenue in nine months grew by +1.4 million euros and profitability by + 60.7% over the same period last year. In the Agencies division, activity is recovering progressively, although as in 2020, a large part of it is expected to be concentrated in 4Q21.