Vivien Leigh's objects that she gave to a Catalan friend are auctioned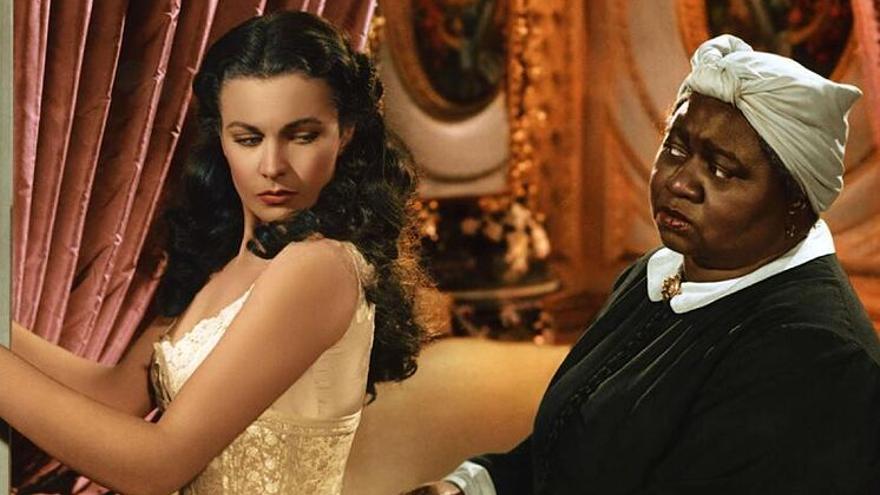 Personal belongings and photographs of the English actress Vivien Leigh, protagonist of 'Gone with the wind', and that belong to an octogenarian from Barcelona who was a fan of the artist, They will be auctioned on May 26 at the Setdart house in Barcelona.
Setdart will auction 73 lots belonging to the Elvira Clara Bonet collection, a neighbor of the Horta neighborhood, who is now 80 years old and who maintained a friendly relationship with the actress, with whom she corresponded when she was amazed by her performances.
As reported by the auction house, that letter from Vivien Leigh addressed to Elvira Clara Bonet between 1957 and 1967 is part of lot 35250813 and includes 44 original letters and envelopes, as well as photographs, and has a starting price of 1,000 euros.
The relationship between Leigh and Elvira Clara Bonet was so close that the actress referred to her as "my Spanish friend" and in addition to visiting her twice in London, he attended the funeral of the protagonist of 'A streetcar named desire' in 1967 at the family's wish.
At the auction you can buy personal items such as gold and silver cigarette case that the actress always wore; an Italian sanguine on paper from the 17th century, some gloves, a silver coffee mug with his name, a menu booklet with the initials VL, an alligator bag, a stamp box with the actress's home address engraved on the front, luxury shoes or a Bohemian crystal perfume box.
One of the most expensive pieces, with a bid price of 3,000 euros, which could exceed 7,000 euros, is Vivien Leigh's personal diary from 1967, the date of death of the actress due to tuberculosis, on the pages of which she recalled the birthdays and phone numbers of her closest contacts: George Cukor, actress Rachel Kempson, mother of Vanessa Redgrave; his secretary Rose Mary; your dressmaker or different journalists.
The first page contains the London address of the actress (54 Eaton Square, London SW1, England), address where he died on July 7, 1967, as recorded by Elvira Clara Bonet in the diary itself, and among the birthdays noted, Laurence Olivier's (May 22 ), his mother's (December 5) or his maid Domitila (May 7).
In the lots there are also props from her participation in films, such as a parasol belonging to the filming of "Gone with the wind", glasses used by the actress in her last film, "El barco de los locos" (1965 ), or a pocket square that he used in "A Yankee in Oxford" (1938), the first of Leigh's films to emerge in the United States.
All the objects were given to Elvira by the actress, her family, her heirs or by her last maid, the Spanish Domitila Martínez, who sent him personal photographs of Leigh.
These photos include some taken at the Hotel Playa Santa Ana in Torremolinos, Malaga, during the stay of Vivien Leigh and her husband Laurence Olivier in Spain at Christmas 1957, as well as other unpublished from the wedding trip in 1940 in which they appear both naked bathing in the sea or taking a selfie.
In the last auction of objects and documents of Vivien Leigh, which took place at Sotheby's London in 2017, some 3 million dollars (2 and a half million euros) were raised with objects such as the oil painting 'Study of Roses', a work that Its author, former British Prime Minister Winston Churchill, gave the actress a gift and it was sold for $ 860,000, six times more than expected.
A gold ring with the inscription 'Laurence Olivier Vivien Eternally' also exceeded expectations, which fetched $ 50,000, despite its estimated price being between $ 538 and $ 800.