'Vivas' celebrates its 4th anniversary with a conference on health, women and communication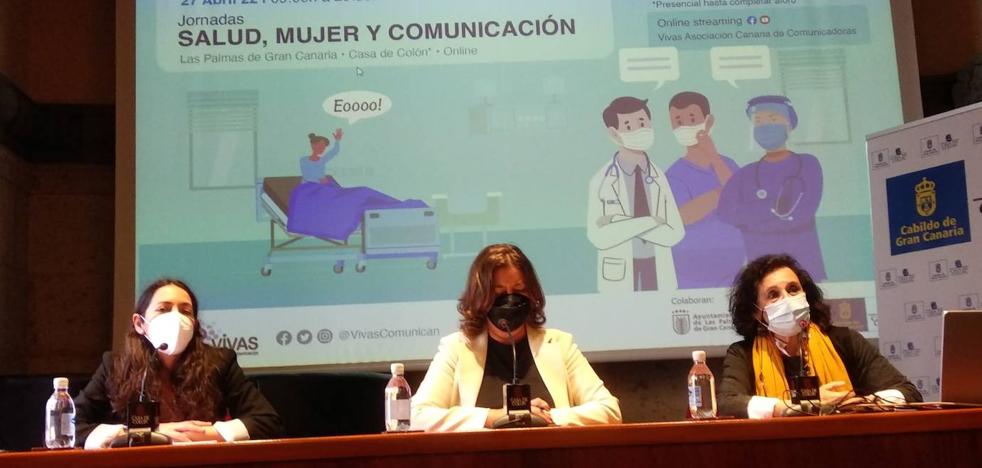 At the appointment, on April 27 at La Casa de Colón, the photojournalist Elvira Urquijo will be presented with the diploma of honorary member of the association
The Casa de Colón will be the main stage, on April 27, for the celebration of the fourth anniversary of the Canarian Association of Women in Communication, Vivas, where a conference on
'Health, women and communication'.
The appointment can be followed
face-to-face until capacity is reached, at 9:00 a.m. in the Colombian museum, or by
streaming through the social networks of Vivas.
Alicia Bolaños Naranjo, head of the Museum Service of the Cabildo de Gran Canaria, Mª Carmen Reyes Marrero, Councilor for Equality of the City Council of Las Palmas de Gran Canaria and Luisa del Rosario, president of Vivas, will be in charge of presenting the sessions that they intend to
give visibility and break taboos to different topics related to women's health
María Asunción González de Chávez Fernández, doctor in Medical Psychology and Carmen Valls, medical specialist in Medicine with a gender perspective will be the first speakers at these conferences with the talk 'Health and women, why?' which will address the
situation of women in the health sectorof both health professionals and patients.
After that, the president of Vivas, Luisa del Rosario, and the founding member Mari Paz Bernal will present a study carried out by the association on the
condition of women during confinement and the first wave of the pandemic.
Esperanza Bosch Casañas, head of the Psychiatry Service of the Maternal and Child Insular University Hospital Complex of the Canarian Health Service, will speak about the stigmas and stereotypes of the problems of
women's mental health.
The conference will also continue in the afternoon (5:00 p.m.) with the presentation 'The clitoris exists' by Miriam Lorenzo Santana, family doctor and clinical sexologist and member of the SEMERGEN Sexology and Women's Care working groups. .
The next talk will be about 'The dance of hormones', a talk given by Alicia Martín Martínez, head of the Obstetrics and Gynecology Service of the Maternal and Child University Hospital, in which she will do an analysis of gynecological health and how hormones influence the day to day. day, how menstruation, menopause and endometriosis affect us.
To end the conference, they will have the visits of Lucy Lo Cascio, head of the Tenerife Lolac group of the El Parto es Nuestro Association, and Sara Barreto Ramos, midwife and vice-president of the Canarian Association of Midwives. With both, reproductive health will be addressed under the title 'My body, my childbirth', obstetric violence, recovery from childbirth and care for women and babies.
The event will end with the delivery to the photojournalist Elvira Urquijo of the diploma of honorary member in
recognition of his professional career.