Vitolo: "I've come to UD to get promoted"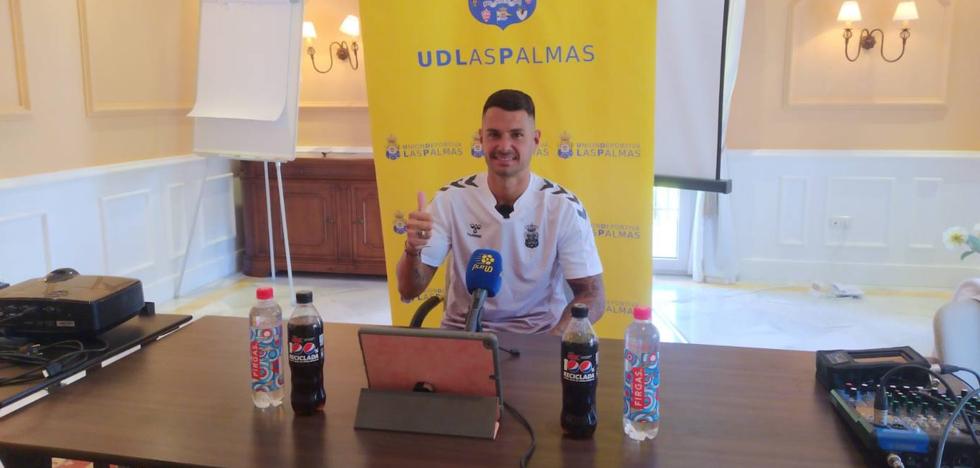 The stellar signing of this campaign is confident in the team's options
After arriving on Friday night at the UD concentration in Mijas (Málaga) and developing this Saturday morning
his first training in Andalusian lands, outside the groupyes, due to the recent arthroscopy to which he underwent, Víctor Machín, Vitolo, appeared publicly as a new yellow player and did so to say that he is coming "for promotion to First Division".
"I want to achieve that goal. He sent the message to the fans that I see a young group, with desire and a good wardrobe. To achieve big goals you have to have healthy players, with a lot of quality.
All the conditions are met to have a good year. The fans deserve it, after the final post last year », he meant.
Vitolo is aware that he must recover his performance, the one that led him to be international, after a discreet campaign in the ranks of Getafe: due to different situations or injuries I have not been able to give my level.
«I have worked this summer to be the best possible. No one wants to play again, have fun and help UD more than I do."
A good part of the chances of promotion rest on Viera and Vitolo. /

C7

The Gran Canarian, who was always convinced that he would return ("my signing for UD was going to happen yes or yes"), admits that
must go progressively after his recent visit to the operating room: «I broke my crusader when I was 20 years old. Hna spent ten years and the doctors advised me to have a knee check-up. It was nothing serious. I feel good, although it is true that I lack rhythm. Because I have trained outside. I will spend a couple of weeks preparing to try to get to the League as well as possible.
What he has found highlights the fact of being with Viera again ("he has been an asset to be able to return") and also the football that García Pimienta proposes, "Barça style".