Vitolo and UD Las Palmas: a complicated dream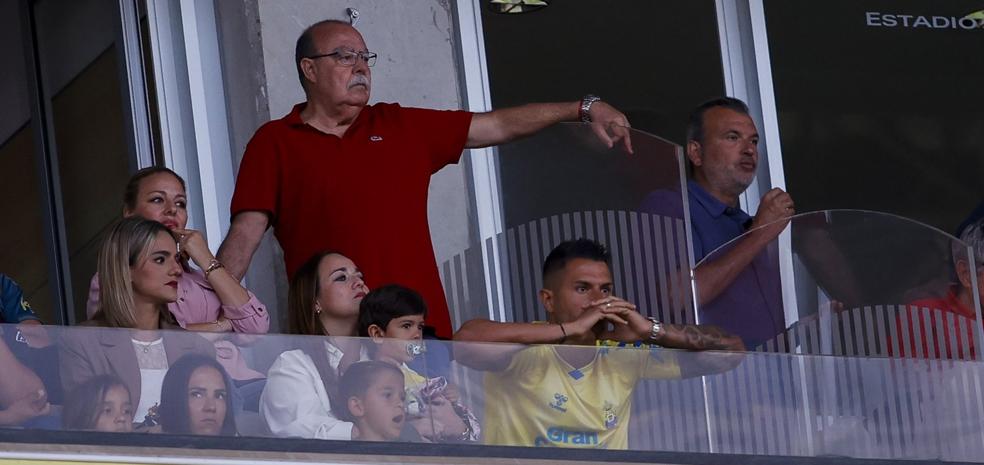 second division
The winger has a contract with Atlético de Madrid and an unaffordable record; he comes from an almost blank year and could speed up his options to continue playing in the elite
An almost impossible dream. But so was the return of Jonathan Viera a few years ago and this last campaign. At UD Las Palmas they do accounts and
The numbers do not give him for the return of another of his prodigal sons. Today it is a utopia.
vitolowho has a valid contract with Atlético de Madrid until 2024, let himself be loved in the promotion promotion against Tenerife, going to Gran Canaria to cheer with the yellow shirt on.
The winger, who in 2017 already played on loan at the Unión Deportiva after signing with Atleti,
still has a poster in the First Division despite a practically unprecedented year at Getafe due to injuries and misfortunes.
The Gran Canarian, who also has a prohibitive salary (around five million per season) for many clubs in Spain, including Las Palmas,
wants to shine again and feel football in the first person. Gallop, dribble and celebrate goals.
In the UD, meanwhile, they comb the market.
Let Vitolo come back to fly through the Siete Palmas enclosure
it will dependto a large degree,
of the will that you have and put to play in the UD , because he should give up his high salaries and go down to the mud in the silver category of Spanish football. Seeing him in the yellow shirt in the box against Tenerife, with his two sons also dressed from top to bottom in Las Palmas clothing, can be understood as a true declaration of intent by the footballer from La Vega de San José.
And that one of his best friends,
Jonathan Verabe the emblem of the UD project can also throw too much for a possible return.
from the clubin the mouth of President Miguel Ángel Ramírez himself,
they see the operation very complicated. But they don't close the door.
"It is a case of a player who also has a contract with his team and will have to decide with his club where to go on loan. I believe that
Vitolo is a player who has enough cache for be able to go to
play to a team of
First division. If he finally decided, or wanted to come, to Las Palmas, of course we would have to be very grateful because a player of his level wanted to come here, but today there is nothing », exposed the head of the island entity days ago.