Vithas Eurocanarias launches the Retina Institute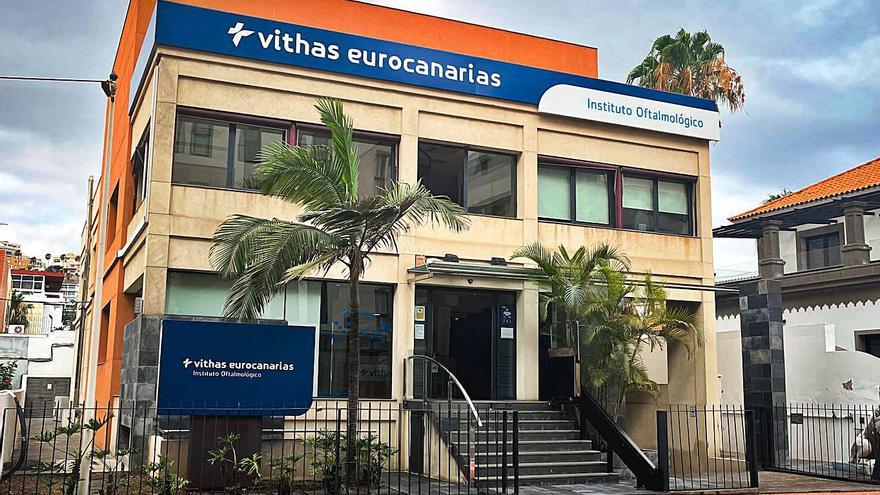 The great increase in retinal pathologies among the Canarian population together with the need to be addressed in a highly specialized center, both in equipment and in medical professionals, has motivated Vithas Eurocanarias Instituto Oftalmológico to create the Retina Institute, the largest center in the Canary Islands dedicated exclusively to pathologies associated with this layer.
The service is already operating at full capacity in the center located on León y Castillo street in the capital of Gran Canaria, with its own facilities and a team of ophthalmologists with a strong specialization in pathologies that affect the retina and vitreous, both in the medical as well as surgical dimension. The professional group is made up of doctors Miguel Reyes, Alfonso Manrique de Lara, José Luis Vilamajó, Iván Rodríguez Talavera and Dr. Marina García.
The Vithas Eurocanarias Retina Institute is focused on the care, both in consultations and operating rooms, of the most relevant diseases that affect this part of the eye: surgical treatment of floaters, photodynamic therapy, angioOCT without contrast, treatment of degeneration macular, diode laser, prevention of retinal pathologies, specialized and urgent care in retinal detachment, vitrectomy, genetic test for macular degeneration and intravitreal injections.
The retina is the innermost layer of the eyeball and one of the most important parts of the eye. Its mission is to transform the light it receives into a nerve impulse that travels to the brain through the optic nerve, and is converted into the images that are perceived. It is composed of 10 layered and intertwined layers that contain small blood vessels that nourish it.
The macula is the most central area of ​​the retina and is where the largest number of photoreceptors responsible for central vision are concentrated and, therefore, the one that allows to distinguish the details.