Visor Fest, a festival only suitable for music lovers | Blog Miss Festivals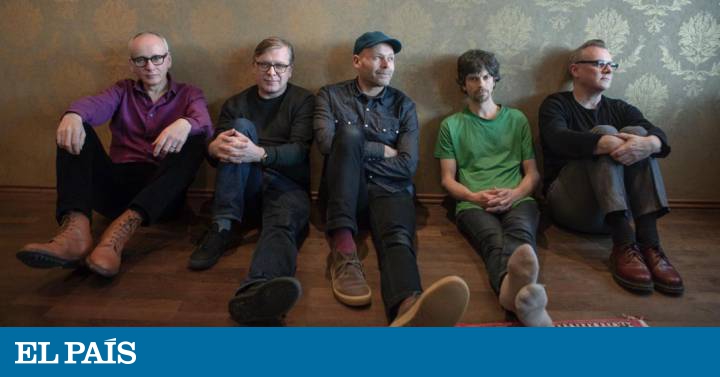 The national appointment with the music of the 80s and 90s, Visor Fest, will return on September 17 and 18, 2021 to the Parque de l'Aigüera in Benidorm with an edition led by James, The Waterboys, Teenage Fanclub, Mudhoney, New Model Army, The Posies, Lagartija Nick and Australian Blonde. The festival will have a capacity of 4,000 people and will put the first 200 tickets on sale on Thursday, December 17th through See Tickets for 55 euros.
Without a doubt this is a musical appointment with memory. An event that has always taken care of its peculiar identity as a boutique festival, with a reduced capacity and with a format closer to live venues than usual at macro-festivals. A format that includes full concerts, without overlaps, on a single stage and with impeccable sound outdoors.
The poster
James is, without a doubt, one of the most enduring bands in indie rock, since they formed back in 1982 in Manchester. Timeless classics such as Come Home, Sit Down, She's a Star or Laid, among many others, show that his, despite early dazzling legends like Morrissey and Johnny Marr, was never a flower of a day.
Others who are still in great shape are The Waterboys, creators of a generational anthem such as The Whole of the Moon, a song that has been covered by artists as diverse as Prince, The Killers, U2 and Fiona Apple. But like the previous ones, the Scots are not one of those bands remembered for a success, but since This is the Sea or Fisherman's blues keep the bar high, with such applauded works as An Appointment with Mr. Yeats or the recent Good Luck, Seeker.
Also from Scotland will perform another band that, for thirty years, has earned a special place in our hearts: Teenage Fanclub. Those of Bellshill are one of the indisputable values ​​of the independent scene, a benchmark that today continues to add new followers. Nothing strange in a trajectory in which discs of the size of A Catholic Education, Bandwagonesque, Thirteen, Grand Prix or Songs From Northern Britain.
As veteran as the Scots are the Mudhoney Americans. Considered by many to be the band that laid the foundations of grunge, the Americans did not have the impact of Nirvana, nor did they sell as many records as Pearl Jam or Soundgarden, but it was they who fired the first shot. They were also the first group to triumph on the Sub Pop label, the record company that from Seattle promoted and capitalized most of that movement, and in which Mudhoney has published almost all of his work.
If Mark Arm and company are indispensable today for understanding a genre in itself like grunge, the British New Model Army is also much more than a footnote reference in the history of post-punk, goth sounds and metal. . Always free of stylistic ties, Bradford's men can boast of a very long career behind their backs that has brought them an almost religious devotion among their fans. But they can also boast of having once again aroused the interest not only of their usual fandom, but also of a whole legion of neophytes, with works as close and inspired as From Here.
And if we talk about inspiration, few composers have left songs as round as Jon Auer and Ken Stringfellow, the two hearts beating in unison behind The Posies. Prime examples of the power pop that dominated the North American independent scene in the wonderful 90s are Frosting On The Beater and Amazing Disgrace.
But not only international idols live the Visor Fest. A festival that has made the memory of the 80s and 90s its brand had to have national exponents. And small exponents: Nick Lizard and Australian Blonde.
The people of Granada, who had been together since 1987 to play songs by their admired Siouxsie & The Banshees, emerged in 1991 with Hypnosis, an album today essential to understand the evolution of rock in our country. As it would be, just five years later, Omega, his masterful work with another genius like Enrique Morente. And the seed of a sonic legacy and an experimental zeal that today the band still perpetuates on albums like Crime, sabotage and creation or The skies downcast.
For their part, Asturians are also living history of our independent scene. Australian Blonde has been giving us multiple joys since 1992. Beyond having turned Chup Chup into the anthem of a whole generation, Fran Fernández -now Francisco Nixon- and company are the main culprits of that movement called Xixón Sound, a real shock in our scene and fundamental to understanding the future of music indie in our country.
Visor Fest is much more than a festival. It is a look, between nostalgia and enthusiasm, to a past time. A time between two decades, the 80s and the 90s, when not only great names in the history of pop and rock emerged and triumphed.