Visit Cristino de Vera, touching deep sleep | Culture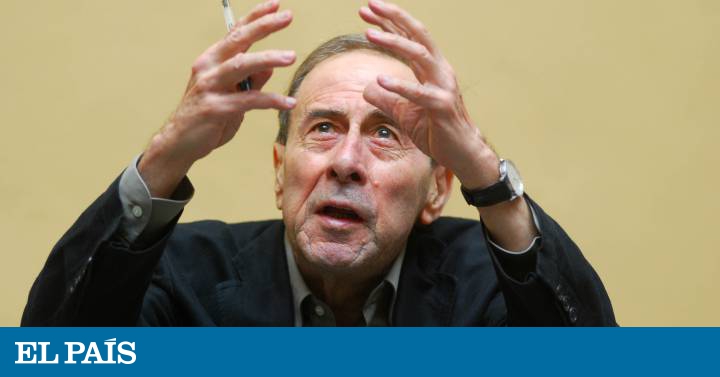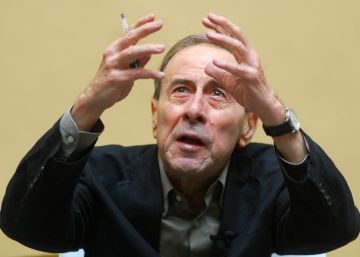 Vera Celestino He stayed for hours, looking at the stars, under the silence of Segovia. His wife, Aurora Ciriza, asked him what happened so long in the open. "I did four years of university." Now look at the stars from within, walk down a corridor that an angel of shadows presides. It is the house of a mystic who at the age of forty already worried his friends about the imminence of death.
On December 15 he turned 88. None of those diseases that threatened the nights of his youth were present. Now he has an eye and a half, and with them he deals with the messages of the stars and the deep sleep in things and books. The time passed when he interrogated the ticket offices about what came to their heads at the end of the day ("mouths, mouths, row twelve, row thirteen") or when he questioned passersby ("are you still making love?") .
The street doesn't say anything anymore. His fingers are like his father's, trees in the big hands that embrace the air. His head, crowned with black hair that has not been able to clear time, retains names and phrases and verses that he recites as if he were in a pulpit. Now he has a short copy on a small table towards which a tired bird travels slowly On the contempt of death, from Cicero, his teacher, his style book. His father also told him how to wait for the time of death: "Believe in goodness, be good and the rest will come in addition."
I asked him, then, if it had been good. He has not really aged; In his damaged eyes there is still the mischief of a neighborhood boy (from Santa Cruz de Tenerife), and winking simulates not remembering whether or not he was a good boy. It was irresponsible age. The influence of his father sure made him good. To be good, in that philosophy that he develops as if it were a letter, is not to hurt anyone or be jealous of anyone, not to prosecute, take care of the ego and vanity. Also, be silent, not excessively mundane.
Sometimes he recovers the virtue of the complaint. He could do more, but his leg failed, his vision … He has 60% vision. But it does not give to paint. Sometimes he goes to deserted places to talk to his father, and the wind returns the answers. Ah, Cicero's book takes him to Plato, another sage, who said: "Death and deep sleep are twin brothers." It has been shielded in great sages to see what they thought of death and not suffer much. Cicero helps him: "Death is a phenomenon that everyone fears." Death is not the end, it is the beginning, he read. His readings are innumerable, as if he had been sleepless sleeping. Appointment and appointment of wise Greeks and Latinos. On the table, where there is only time water, names arise: Stefan Zweig, Somerset Maugham, Juan Ramón Jiménez. Painters such as Don Mariano de Cossío, Giotto, Piero de la Francesca, "my invisible masters", who take him to God, a nebula that has been taking shape among the stars of Segovia or in the sound that his father returns to him in the deserts aquifers where he walks. "Oh, and Fra Angelico, and don't forget El Greco and Zurbarán."
The father told him to be prepared for change, when the passions are also part of the pain. You hear him and it seems that a drama will inhabit him, but next to him he has Aurora, who stimulates his hours, and his head, which returns music or verses. He insists on losses. And this is the one that stuns him the most: "That the best times have passed. Old age is not. Plato said that it is a long and painful disease. "
With painting he seeks silence, "the best harmony, the quiet light. My last painting will be looking for the true light with my invisible teachers that I will never see. " Towards the elevator he put in the hands of the journalist this phrase of Einstein that he keeps in his wallet, in multiple photocopies, and that begins like this: "The most beautiful and deep emotion we can experience is the sensation of the mystical. It is the source of all true science. Whoever feels this emotion as strange, who can no longer marvel and be engrossed in respect, is practically dead. " Then he returns to his door and enters the silence in which he bursts into the hallway where the mysterious angel of shadows is, Aurora's smile.