Virtual scams in the days of Tinder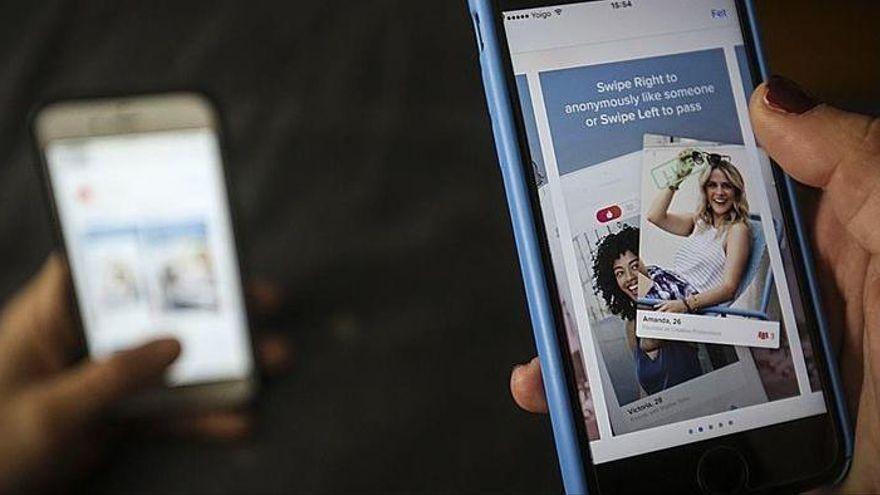 They captured their victims through social networks and dating pages, where they pretended to be people with high purchasing power and residents abroad. When it was time for the appointment to meet in person, some kind of emergency always arose that meant that the potential victim had to make a financial outlay. The Civil Guard of Lliria has charged three people, two women and a man, who operated from the province of Alicante for these alleged scams. By this system, lthey raised more than 72,000 euros, which is why he is charged with the crimes of bank fraud and money laundering.
This form of cyber scam is called "romance scam " And that in these times in which social networks seem to monopolize everything in daily life, they are added to other classic scams such as that of the stamp, that of the Nazarene or that of the tocomocho.
Those investigated are a man and two women of 34, 41 and 54 years of Spanish nationality. The Technological Crimes team of the Lliria Civil Guard took charge of these investigations, which have been baptized as an operation Farmamor.
The bands were dedicated to tracking people who were looking for a partner on social networks and dating pages. The modus operandi consisted of posing as people of high purchasing profile and workers of multinational companies. The authors had established the roadmap by which to emotionally hook their potential victims, pretending to have a romantic relationship with them. Video calls or messages on social networks were the way in which they maintained frequent contact with them and were in charge of keeping the flame of passion alive. In order to create fictitious identities, the alleged perpetrators of these scams were people who worked for a powerful company abroad. Work reasons were what kept them apart in their virtual love, but they could soon be together in reality.
The touch makes the affection and little by little they were gaining the trust of the victims and after a long period of distance relationship, they ended up asking them for money for some unforeseen event that had happened just when they were preparing to make the trip to the happy meeting .
The usual thing was to ensure that problems had arisen at customs with merchandise they were transporting because of their work. Other excuses were that they had been detained in a foreign country and that the judge had set him a bond in order to be released.
In order to give more credibility to these scams, hooks are often used. In a virtual world, this figure is no longer necessary because the scammers themselves use fictitious third identities. In this way, they can now be both the fiery cyber-lover in distress, as the lawyer for their partner or even public officials from a foreign country. To try to give more credibility to the story they even falsified documentation.
Transfers
The victims blindly believing in the story they had been told and, in established trust, transferred money to the bank accounts that they provided to receive aid. This amount was never enough. New problems always arose that forced to make new deliveries of money, until the scammed could no longer make more income and emptying his savings accounts.
Once the money was received, the amount was laundered by distributing it among various bank accounts, until it was finally withdrawn in cash by "cheap mules" at ATMs.
One of the investigated went so far as to open the bank accounts used for this scam in the name of his minor son, with an intellectual disability, to make it difficult for them to be identified.
The Civil Guard inquiries on social networks managed to link all the suspects within the same social environment. All three operated from the province of Alicante. The investigations are still open by the Benemérita's technological crimes team in order to search for other victims who have not yet been identified at the moment.