Virgilio spends YouTube with a metal detector … and infuriates archaeologists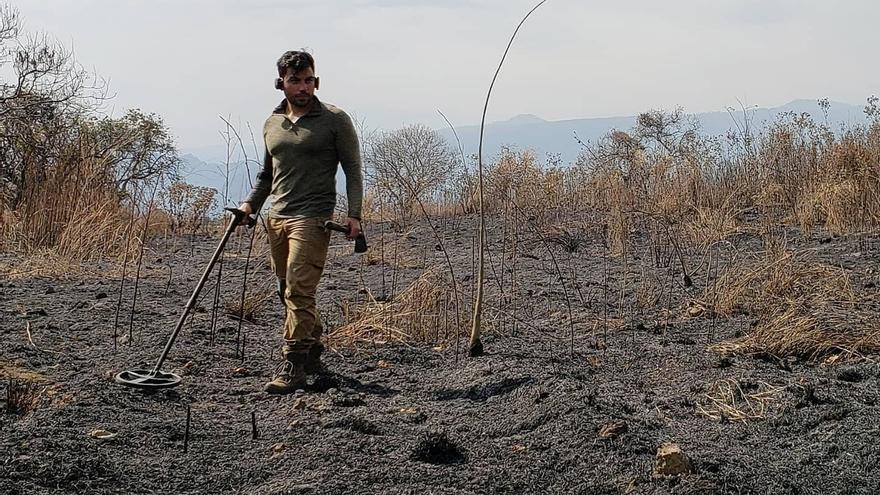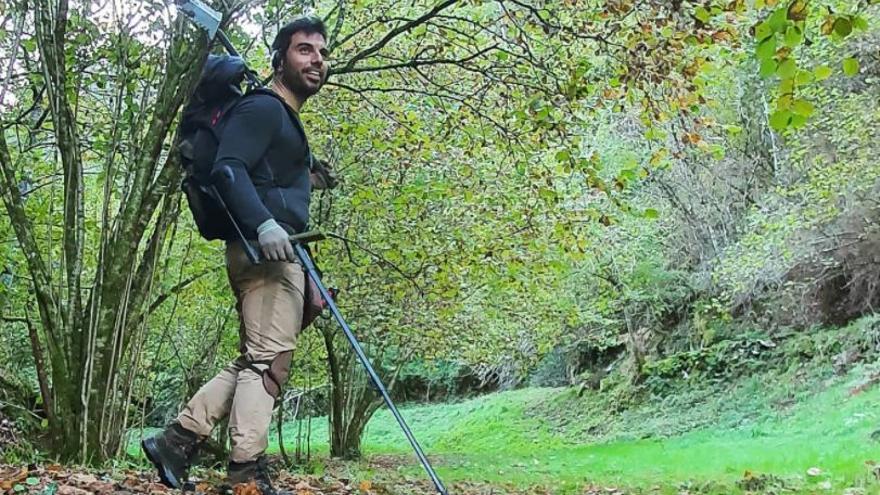 As he gains a following by unearthing relics, archaeologists warn that many sites appear as "Gruyère cheeses" because of 'detectorists'
Fortnite games, viral challenges, children's games or hidden camera pranks. These are the most abundant topics among the topics covered by the youtubers of the moment. That is why it is surprising that video after video, a stocky Asturian, armed with a metal detector, sneaks among the most viewed in how much new content is posted. To this day, Virgilio García already has almost 3.7 million subscribers on YouTube, hooked on his unlikely searches that have taken him from the Ivory Coast to Argentina, from Brazil to the Netherlands, but which he has in his native Asturias its main field of operations.
In the 'Natural Paradise' of northern Spain, the creator of the channel "Detección Metálica" has filmed his most impressive feats and with the most visits. And there he is becoming a local celebrity. "Community is created around people who upload videos to YouTube. This year on the river has been crazy. The river through which more people go down with a canoe. And also when I go with the motorhome. People recognize me and me pita. "
It is precisely with his videos in the river that he has caught the most followers. More and more fans of seeing Virgilio in wetsuit, goggles and snorkel travel the main river channels of the Principality to look for what tourists lose in his bed. And it is surprising to see how many sunglasses he finds, "up to 50 in a single day", telephones, sports cameras and the most varied objects. "From a hard-boiled egg to the helmet of a republican soldier".
He never gives details of the places where he searches. Thus increases the mystery: "A way to protect places", defends Virgilio, who is deeply documented to carry out his searches. "I have a book on historical anecdotes in Asturias that is my reference work. They are local narratives that help me to mount my videos. I prefer that intrahistory to the great themes that can generate more controversy."
Virgilio has used curiosities for his searches such as that of a German plane crashed in Asturias during World War II, he has found coins in a remote pass between mountains that served as an escape route during the Civil War, even in a cave that was practically inaccessible until then He has searched for traces of a woman who decided to isolate herself during the plague of 1918, away from her village to try to survive.
POLEMIC WITH ARCHAEOLOGISTS
Virgilio anchors his videos in these historical episodes and defends that "I always hand over my findings with archaeological interest to institutions for their care and conservation." There is a fine line that separates metallic detection from archaeological looting. A line that becomes a wall of incomprehension between the group of detectorists represented by Virgilio and the classical archaeologists, of scraper and brush.
"The detector is like any tool. It is like a knife. With it you can cook or you can kill a person. Surely whoever invented it did not think of doing it to kill a person. The detectors are the same, there will be people who use them illegally, but it is not my case. " He defends himself tooth and nail against the detractors of his practice: "There are many archaeologists who take advantage. They sell motorcycles to ignorant mayors, to people who have no idea they are told that they have something wonderful to get money from. Instead of doing research scientific, they live on subsidies, at the blow of an unreliable headline ". "It bothers me that these archaeologists who criticize the detectorists so much, then when they work in urban developments, they take it all or they don't investigate enough. Who knows what they leave buried." "The brick boom has meant the greatest historical looting that this country has suffered. And in the hands of those archaeologists who now question whether you find four rusty coins in a field."
The criticisms of the archaeologists have not been long in coming. "Indecent, tricky and very piggy garrapo" are some of the comments made against him by his detractors on Facebook while they accuse him of "popularizing the detectors and causing" thousands of people to go out into the field to loot ancient objects from archaeological sites " .
Esperanza Martín, responsible for the excavation of various deposits in Spain, states, in conversation with EL PERIÓDICO DE ESPAÑA that "Since its channel exists, the use of detectors has multiplied. Some sites look like Gruyère cheese … really? fascinating that people see it as harmless. " "They are just holes in the ground, which unfortunately take away the stratigraphy." And she adds, after being harshly attacked by Virgilio in one of her videos: "I'm not saying that they have multiplied thanks to their channel, they multiply because they are popularized."
COMES FROM FAMILY
Finding historical artifacts is why you started here. His grandmother was adopted by a family and his stepbrother, José Manuel González y Fernández-Vallés, became a renowned archaeologist who documented many forts in Asturias. "My father told me that this man would take him and his brother to the excavations and that he would give them 25 pesetas for each piece they found." "He also took me as a child"
From those family stories a hobby was born that has now become a profession. Long ago he left a part-time job as a computer scientist to take up video recording and editing. Each piece estimates that it takes him "between 30 and 70 hours of work between documentation, filming and editing." "I studied computer engineering and spent a period of time repairing computers, making apps, and I even started an advertising business with some friends who had franchises in France." He left it all for YouTube.
The new job has also allowed him to travel around the world. He has taken his detector to South America, Europe and Africa. Argentina is where the best anecdotes have been brought from. The one he remembers most fondly is the one who lived in the town of Río Tercero. In 1995 an accident at a bomb factory completely destroyed the city. With his detector, Virgilio found an artifact and called the bomb squad. An agent took charge of the explosive and offered to star in a video. "Very different from how it is here."
Although without a doubt, the experience that he brought from Argentina and that has changed his life was the visit to two hermits who live in cabins in Ushuaia. His way of life impressed him so much that he decided to look for a cabin in Asturias to emulate that austere style. And he got it. A rather isolated old stone stable that has been restoring for a long time. And that has also become a mass phenomenon. "I started uploading videos unintentionally and now they are among the most viewed." The reconstruction of his cabin already has a sponsor and thousands of followers who have joined his channel. "Every time they ask me to upload more content from the cabin." And the same goes for the motorhome. He has started to rebuild a motorhome of more than 20 years with the intention of inhabiting it. "And there are also many people who ask me for more content." He has found another vein.
Related news