VIRAL: The accident performance of India Martínez in tribute to María Jimenez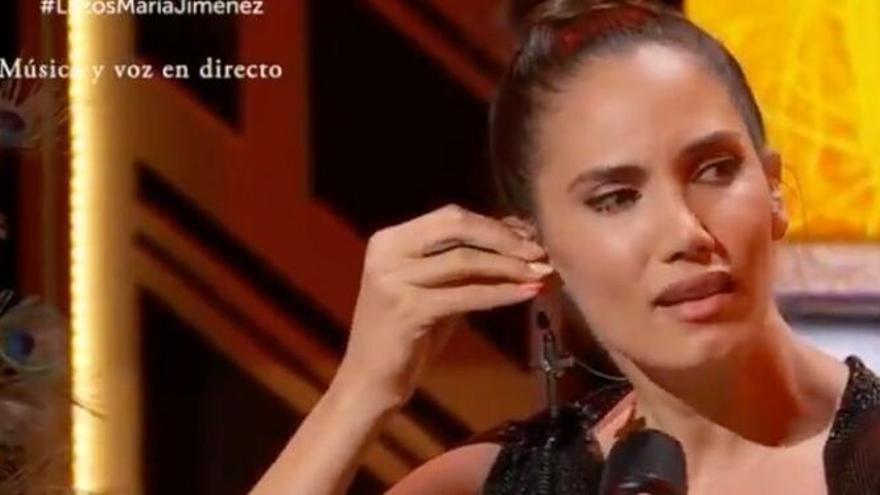 Singer India Martinez Last night lived one of those performances that remain forever etched in the imagination of an artist … And of his audience.
The Cordovan artist was in charge of paying tribute in the first program of the new season from Blood ties (TVE) to the great María Jiménez.
Presented by Boris Izaguirre, the space reviews the life and biography of different Spanish celebrities who, for the most part, have become icons or personalities much loved in our country.
This time, it was the singer Maria Jimenez the protagonist of the first installment of this format. For this reason, to honor the artist, the program's producer wanted to count on India Martínez so that, through her voice, she could give the audience a version of the success It's over of Jiménez.
With a "go for you, María", Boris Izaguirre gave way to the singer who already she looked somewhat uncomfortable even before starting the performance.
"Can you put it on me again?"
Not even the first chords of the guitar managed to locate the singer who, repeatedly, touched her ear and made faces of surprise, which presaged that something was wrong.
Only two verses of the song were enough for the singer to abruptly get up from the sofa she was on and blurt out a "I just don't see the lyrics, I just don't see the lyrics, can you put it on me again?
At this time, India Martínez decided stop his performance in his tracks in order to solve the technical failures that prevented him from singing normally. However, as the performance It was scheduled to close the program and they ran out of time, Martínez had to record the performance that was later broadcast but not live as planned.
After finishing the program, the singer he ruled on what happened through your account Twitter assuring that "it was planned to put a telepromter with the lyrics, since it is not a song that I usually sing, but the technical team did not put it and that puzzled me," the artist shared, blaming the problem on live things.
However, social networks criticized that the singer had not learned the lyrics of the song of María Jiménez to be able to carry out the performance if some kind of setback arose as it finally happened.