Viral: Jesé's sister explodes against Aurah Ruiz: "This has to stop"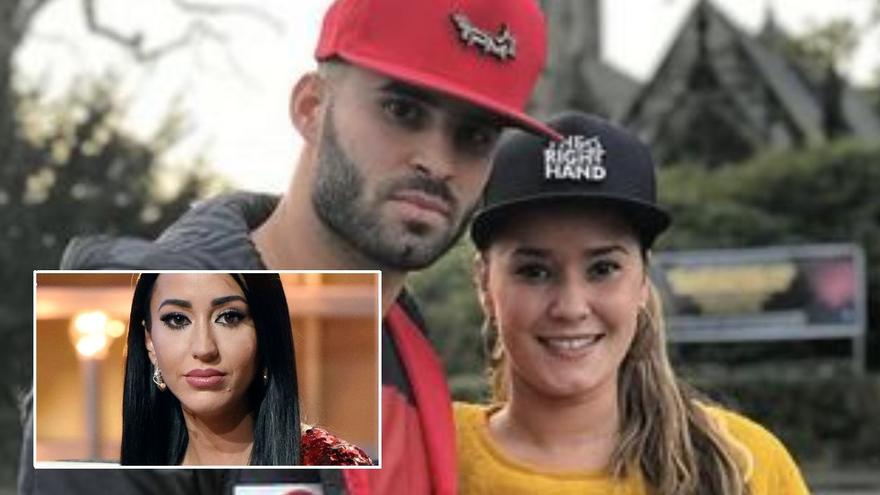 The last weekend, a video recorded on the outskirts of Gran Canaria in which, according to a witness pointed out that it was Jesé Rodriguez, caused many media to point out that the UD Las Palmas player was the victim of an attempted run over by his current partner, Aurah ruiz, after a fight. An information that the former contestant of 'Big Brother' or 'Women, Men and Vice versa' tried to deny, although she has acknowledged that "there was a discussion."
However, Aurah's explanations have not convinced the footballer's family. Precisely, Jesse's sister, Queila Rodriguez, intervened in the 'Save me' program to share your concern. [Pinche aquí para ver las declaraciones]
"What happened is what the boy says", he assures in reference to the witness who witnessed what happened. Also, add: "If I could speak, I would speak of many things. It has to be when my brother is not with her, she denies it and he supports her when it is not true ".
The sister of the star of the UD Las Palmas She explained that it was she who was taking care of her nephew when the incident allegedly occurred. "What he has done is something serious, what is happening but he is only interested in looking good in the face of social networks, but at some point the omelette will turn around", he recriminates his sister-in-law.
"I want to try to make your life better", says Queila referring to her brother, although she adds that "The decision is up to him". In addition, she is concerned about the continuous ups and downs of the couple and believes that the situation "will end badly." "We have suffered, we continue to suffer and this has to stop", reveals.
The collaborator Rafa Mora intervened to share a message that he had just received from the footballer. "Jesé tells me that they are fine, everything is correct", he explained. However, Queila remained in her position: "The Jesé of now is not the one of all life and it is thanks to her", affirms resigned.
Aurah Ruiz's response
The influencer's reaction to her sister-in-law's explosive statements in 'Save me' it has not been made wait. Aurah Ruiz has used her great projection on social networks to launch a forceful response to Queila. "I would never fuck my brother before a derby and not after, and less publicly. It's called love, family, respect. Postscript: pathetic. Madam, don't give yourself credit for having come 5 nights to take care of your nephew by paying you. And you are welcome for the lips that I give you, false ", writes the ex of Mediaset.