Violin and piano united in Santa Catalina, a Royal Hideaway Hotel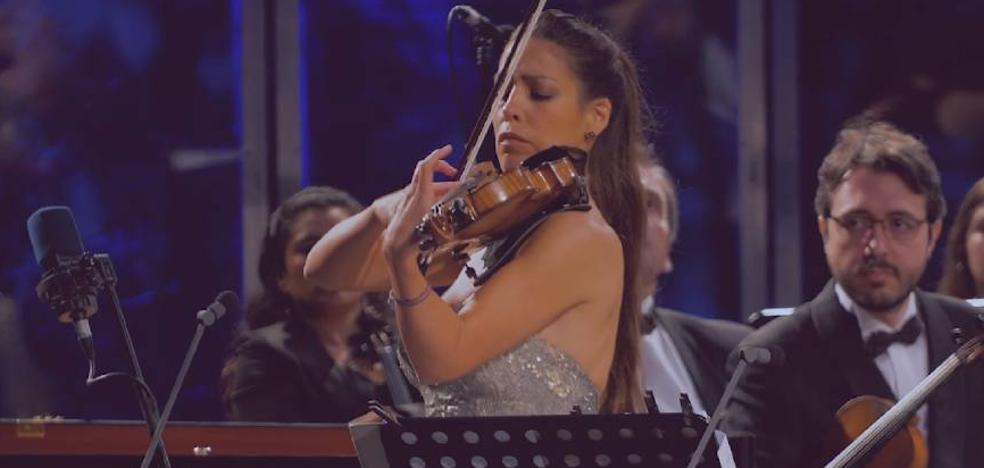 Leticia Moreno, one of the most outstanding violinists of her generation, together with the pianist and conductor Felipe Aguirre, will present a beautiful recital on October 7
The second edition of
Santa Catalina Classics continues putting soundtrack to the city of
The Gran Canarian palms, in an unbeatable setting, at the level of the most relevant artists of current classical music:
Santa Catalina, a Royal Hideaway Hotel.
The II edition of Santa Catalina Classics began last July, with the exceptional voice of Peruvian tenor Juan Diego Flórez, who performed a masterful performance of some of the most relevant works in the Belcanto repertoire. Next, it was the turn of renowned pianist Alexei Volodin, who made the keys of his piano resonate with brilliant technique.
The next
appointment in the agenda of the Santa Catalina Classics festival will be next
October 7 at 7:30 p.m. This concert will feature the talent and musicality of the violinist,
Leticia Moreno, who will be accompanied by the resounding piano of
Philip Aguirre, conductor and artistic director of this classical music festival.
Recognized worldwide as an extraordinary and versatile violinist,
Leticia Moreno has ratified his excellent interpretive qualities, as well as his deep commitment to the musical work, after the release of his third album with the legendary Deutsche Grammophon.
On this occasion, together with the pianist and conductor Felipe Aguirre, he will address the famous Kreutzer sonata, by L. van Beethoven, the Seven Spanish Popular Songs, by M. de Falla, as well as the virtuoso Tzigane, by M. Ravel. Through these works, as contrasting as they are complementary, the public will be able to enjoy one of the most outstanding qualities of the Spanish violinist:
his ability to "speak" through the instrument, to "express" the soul through its sounds.
Since its inauguration in 1890, Santa Catalina, a Royal Hideaway Hotel has been a point of reference in the social and cultural life of
Gran Canaria, with events as significant as the Santa Catalina Classics. Without a doubt, a way to consolidate itself as a meeting point for artistic and cultural references.