Violetta Valéry faces two pandemics this time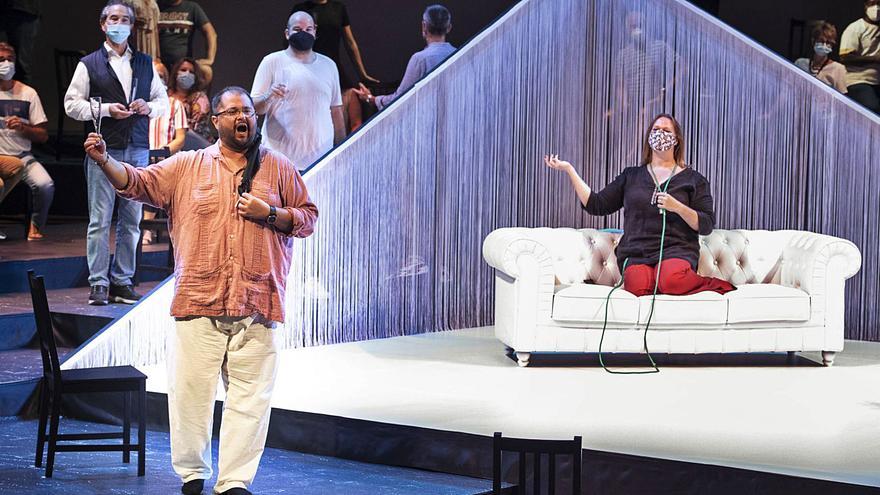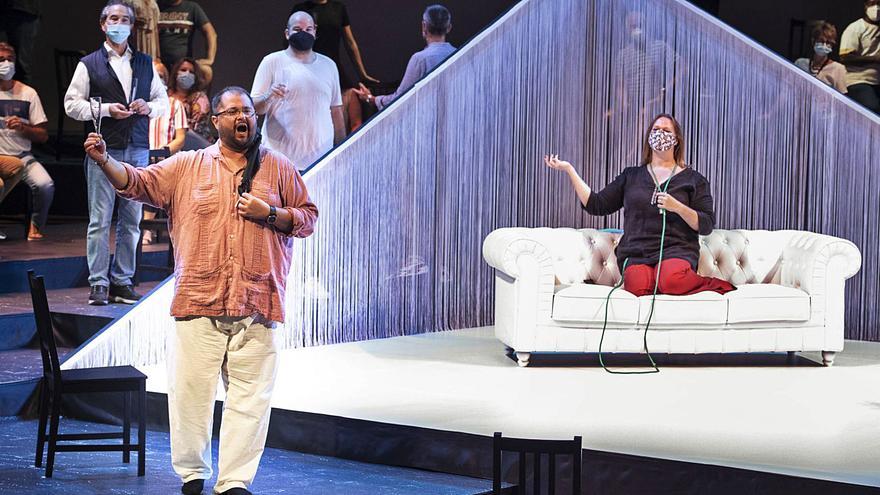 Verdi's work It will be represented in addition to the 20th of this month, on October 22 and 24, 2020 from 8:00 p.m., in the Alfredo Kraus Auditorium.
The Canary Friends of the Opera have obtained the public health permit from the Canary Islands Government to close the 53rd Season.
Each function may have a maximum of 650 people, which represents 39% of the total capacity, maintaining all the security protocols approved by the Ministry of Health. This time, Violetta Valéry is measured against two pandemics: tuberculosis and Covid.
Among the main protagonists of La Traviata a luxury cast, the Australian soprano Jessica Pratt, the lagoon tenor Celso Albelo and the French baritone Ludovic Tézier.
Albelo performs at the Alfredo Kraus Auditorium shortly after launching APDP ... in search of PEACE, an album with romantic songs, opera and bolero recorded during the pandemic via mobile phone.
On the album, where the singer from Tenerife recovers songs close to his heart, Javier Camarena, Pancho Corujo and Blanca Valido collaborated.
At the moment he has already presented the album in Tenerife - from where he is preparing his next commitments - and in a concert at the Teatro de la Zarzuela in Madrid, held on October 5.
Rest of the cast
The opera cast of Verdi is completed by Andrea Gens, Gabriel Álvarez, Nora Carrasco, Fernando Campero, Stefano Palatchi, Isaac Galán and Iván Figueira, mostly figures of the Canarian lyric.
Rafael Sánchez-Araña, also from Gran Canaria, will be in charge of the Las Palmas Symphony Orchestra, with Alfonso Romero from Madrid as stage director and the ACO choir led by Olga Santana, a native of Gran Canaria.
After La Traviata by Verdi, ACO's 53rd season opera program will make the leap to La Boheme, by Puccini, who will be represented on November 26, 28 and 30 with Bryan Hymmel, Lianna Haroutounian, Nadine Sierra and Massimo Cavalletti; stage direction by Antonio de Lucia, and musical direction yet to be defined.
With these two operas, ACO concludes an edition that started in February with Falstaff, by Verdi, with a cast led by Roberto de Candia and Isabel Rey, in a production by the Istanbul State Opera and Ballet, and which continued in March with the three performances of L'Elisir d'amore, by Donizetti, with a cast led by Iván Ayón and Maria Mudryak, with a production by the Nausica Opera Internacional de Parma.
'Aida' the absence
From the program prepared by the Canary Friends of the Opera for its 53rd season, a title fell from the scene due to the pandemic: Aida. The Verdi opera was going to be performed last spring at the Pérez Galdós Theater and it was going to mark the world premiere of Elina Garanca in the role of Amneris. Along with the Latvian mezzo-soprano, María José Siri, Anooshah Golesorkhi, Rubén Amoretti, Rihards Macanovskis and Aitana Sanz were going to participate in the production. | MA